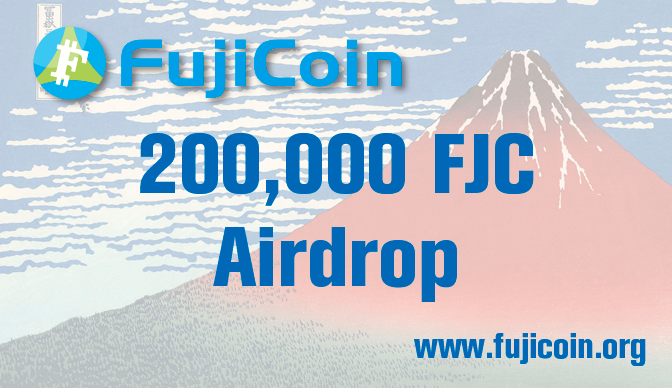 Fujicoin Airdrop Campaign
We appreciate your daily support and will implement the Fujicoin Airdrop Campaign.
We will remit 2000 FJC to the first 100 people.
Implementation procedure:
Visit the website and learn about Fujicoin.
People who do not have wallet get light weight wallet.
Write a comment and click the Upvote button.
In the comment, write the Fujicoin address to receive.
Click "Follow" button and follow me.
Fujicoin Related Links:
I wish you luck,
motty