An open letter to @Grumpycat (Aka Cowardly Cat and Dump puppy)
Hello Steemians,
The day was going well when I saw that a coward creature just downvoted me on my one of the post which was an intentional act to cause a damage to my post reward and reputation. I have a lot of to say @grumpycat, I must call him a cheater or a person with no brain. Scientifically, both the cat and puppy got less intelligence than humans and it proves in terms of Steemit too. I am going to cross my line today because of @grumpycat and his madness or you say totally noob like actions. Before I start...
My Final Disclaimer...
@GRUMPYCAT YOU ARE AN ABUSER AND TODAY WE SAW THE PROOF TOO! YOU LOST THE LAST DROP OF RESPECT THAT EVERY HUMAN OR STEEMIT USER DESERVES. COWARD AND INSENSITIVE PERSON! I HAVE NO RESPECT FOR YOU, NOT ANYMORE! YOU ARE A THREAT TO THIS COMMUNITY!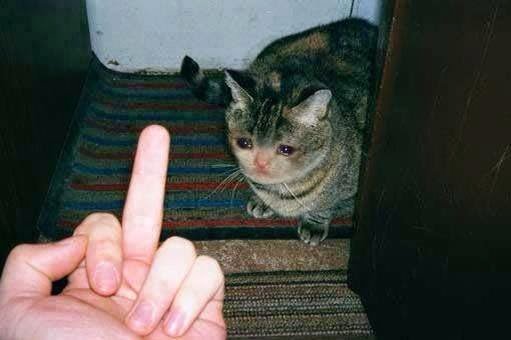 -17 SBD DOWNVOTE!
People use downvote to show their disagreement over an action but this brainless @grumpycat don't know the meaning of flag button. I know you are a coward and will feel unsafe like these days and post something like bounty just for SYMPATHY.

I can't even request you @grumpycat, so I order you to find the single spamming or plagiarism in this post and let me know why you downvoted it. I know you have no answer for this you cowardly @grumpycat.
I don't know why people like @grumpycat who even don't know single stuff and just jump-ins to get some public outrage. I am saying this to you @grumpycat, or the person behind the @grumpycat account, "You are brainless and an insensitive guy, You must have a mental check-up before you start behaving like an actual dog or cat!"
Not just me but you did same with a lot of users especially minnow. You got some steem power and you think you are the king? You are a pussycat or a bad soul trapped in a human body. Because you took away the charity funds too.
Where are you @berniesanders? Why you big people don't see such abusers. I always thought that you are doing a lot to this platform by removing the shits, but you forgot this shit @grumpycat, @berniesanders?
I don't know much about whales, but @berniesanders, I saw you in action every time on the trending page and I think that you must handle this too, here is the link Decentralized politics to my post which is downvoted by crazy brainless @grumpycat.
@grumpycat please go for a mental check up...
My humble request, even after getting downvoted I request you to go for a mental check-up, Coz seriously you have no idea of what is going around.
I know you are a stressed cat, coz you invested a lot and now it feels like your investments are trapped. You are self-upvoting your comments in 1:3 ratio (1 Downvote : 3 self-upvoted), and this shows that how mad you are going day by day.
Take a chill pill and go for a check-up at least consult a doctor as I don't see you are mentally fine.
Remember @grumpycat, you are getting trapped in your plans only. And this time no one will save you! You are here to just make the profit and run away but I promise you that your days are not going to be easy from now! Mark my words!
Where are you whales?
What should I say about whales? Many of them just sit and warm their seat. Collecting sbd's and all, but not looking towards bad things, evil things like @grumpycat.
Most of the whales will ignore this and this is not something new that I am saying, Its a fact, Most of the big users are useless and do not deserve to hold a position in such a community.
For minnows like us, you whales are the hope, but if you ignore us then we are soon going to die out from this platform and there will be only whales on this platform.
I know many of you are reading this but it is of no use if you don't understand the bad things and kick out the peoples like @grumpycat or @madpuppy.(Same brainless and mentally ill person controlling both the account).
Printing sbd's is not just the only thing, we minnows exist too and if you don't give a fuck to us than no one will be going to give a fuck to this platform. And this platform will remain in archives only.
I am requesting @berniesanders to justify this scenario or I will lose my hope in justifications and good things on Steemit. My last call, My last hope @berniesanders!
Mark my words! @grumpycat/ @madpuppy you are not going to have an easy life from now!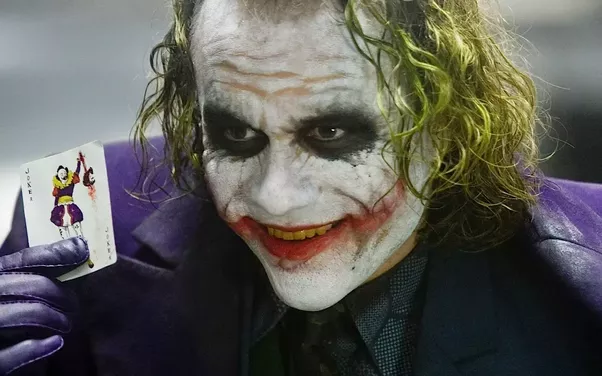 @Grumpycat ever heard about bad days? Yours start from now!
#FYC (Fu$k you Cat)