Fruitsandveggiesmonday ~ Green Risotto with Kings Trumpet 🎺 Mushrooms
One dinner in the small and crowded charming alleys of Bairro Alto - the Lisbon quarter famous for its vital nightlife inspired me to my this weeks contribution to #fruitsandveggiesmonday run by lovely @lenasveganliving.
The only option on the menu for me that night was a 'green risotto' even though I thought it would turn out a little bit boring. But instead it turned out simple but beautifully and vibrant green, topped with some red cubes of sweet tomatoes and it was incredibly delicious. Still while I was sitting there, enjoying my meal I started to plan a dish for back home and here it is ...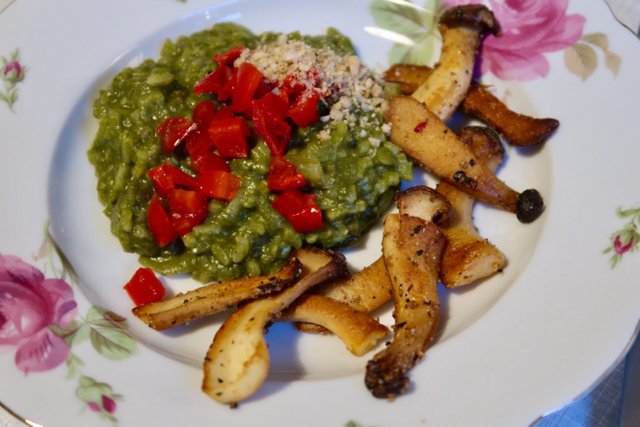 This are my ingredients:
Arborio rice, swiss chard, parsley, bell pepper, cherry tomatoes, whit onions, garlic and kings trumpet mushrooms.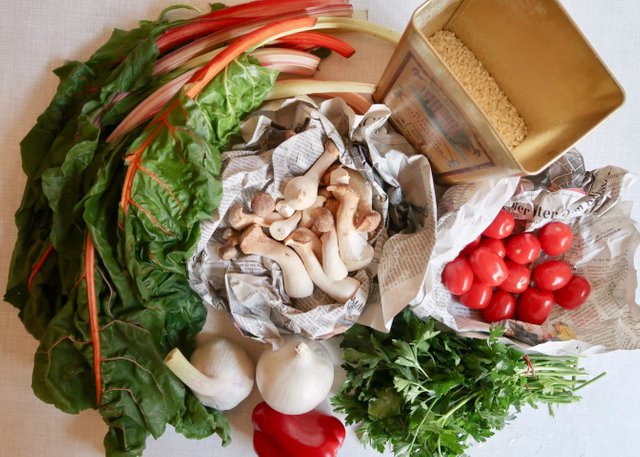 First I cut a red bell pepper in pieces grilled them until the skin turned black and bubbly.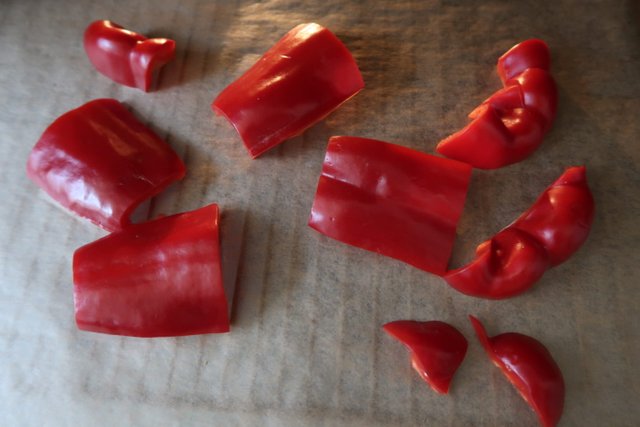 I mixed two bunches of parsley and the green leaves of the swiss chard in my mixer - I kind of made a green smoothie from it.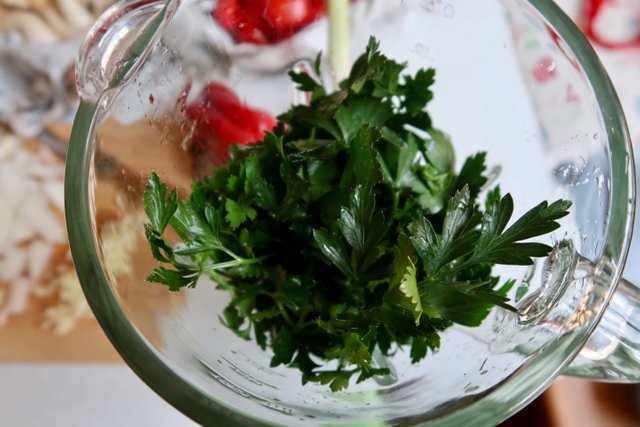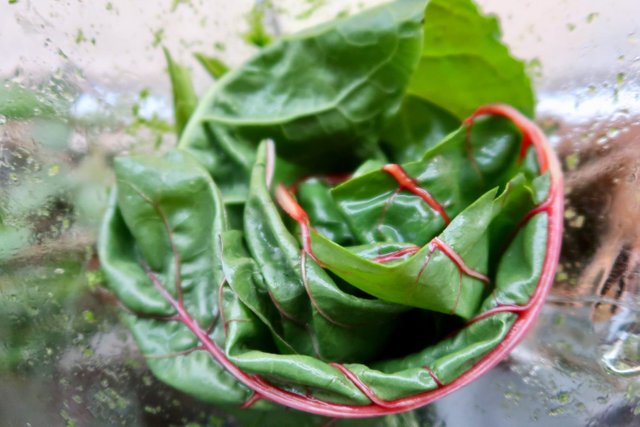 I cut two white onions and two gloves of garlic into cubes.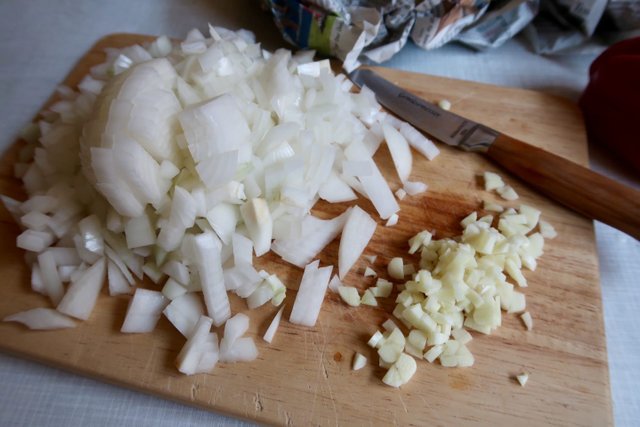 I stirfried the onions and the garlic in vegetable oil until glazzy then I added the two cups of arborio rice and also stirfried until glazzy.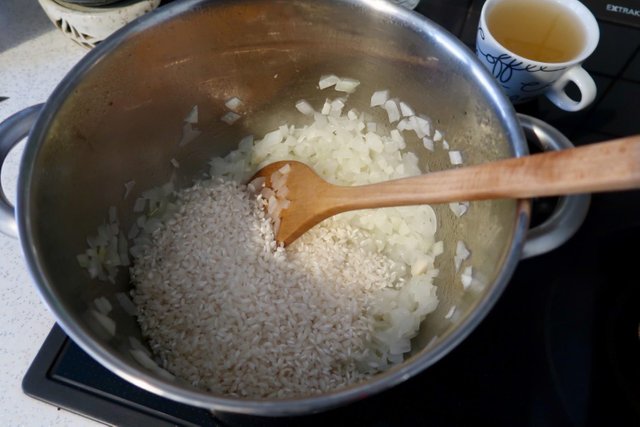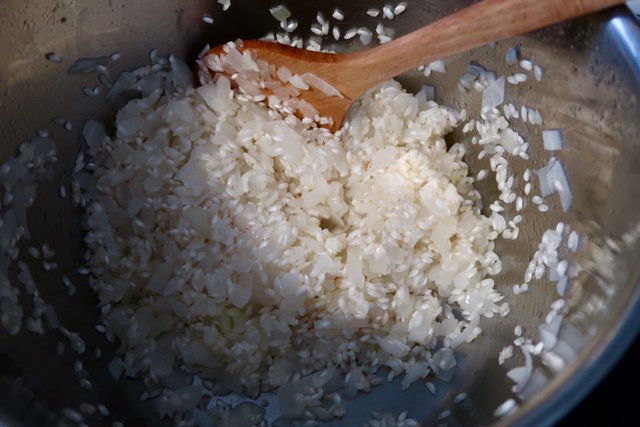 Instead of a cup of white wine I quenched the fried rice and onions with a cup of water mixed with apple cider vinegar and let it boil down. Then cup by cup I added hot vegetable broth and let it boil down stirring the rice occasionally until the rice turned soft and creamy outside but still 'al dente' inside.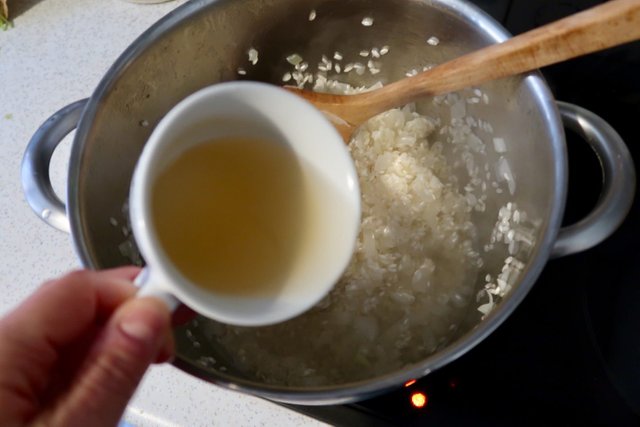 I skinned the grilled bell pepper and cut it into cubes.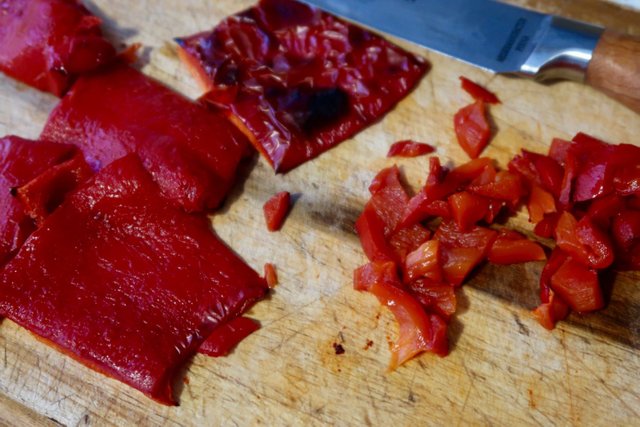 I mixed the cut bell peppers with cubes of fresh cherry tomatoes and made some vegan parmesan from shredded sunflower seeds, walnuts, hempseeds, one glove of garlic, some nutritional yeast, salt and a dash of white pepper.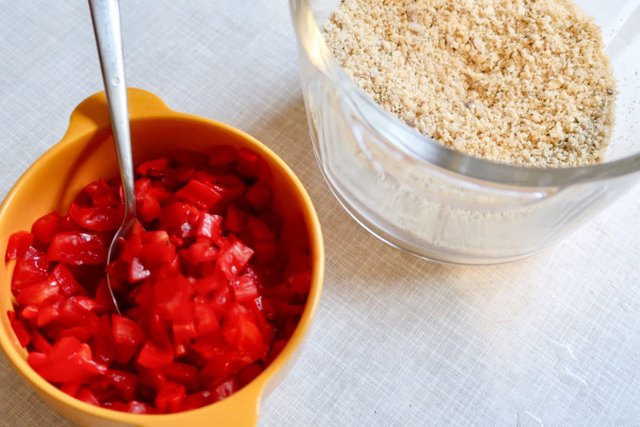 When the risotto was almost ready I stirred in the cut stems of the swiss chard and let them cook in the rice for another five minutes.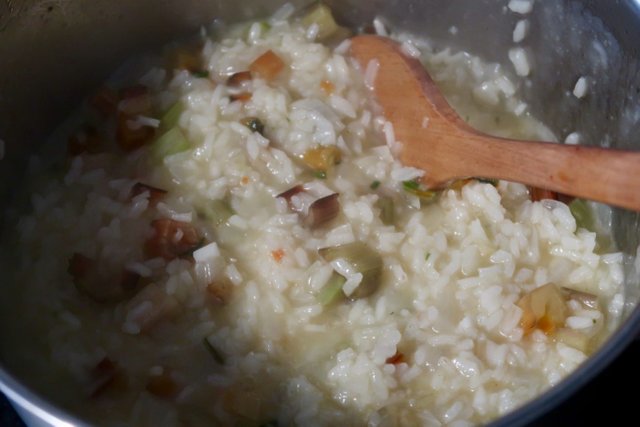 I stirred the parsley-swiss chard leaves mixture into the rise.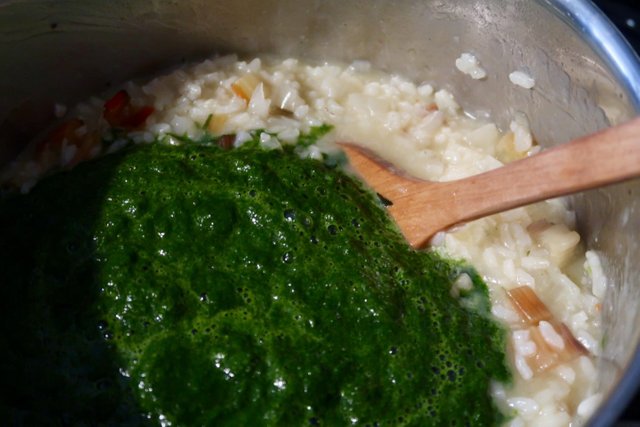 I fried some kings trumpet mushrooms and seasoned them with fresh ground pepper and smoked salt.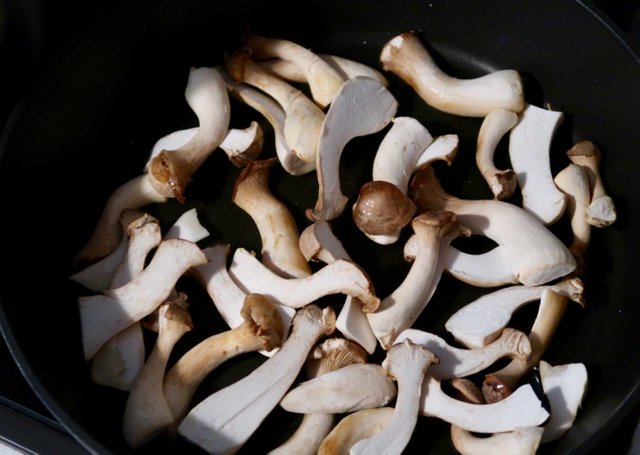 I stirred in some of my vegan parmesan.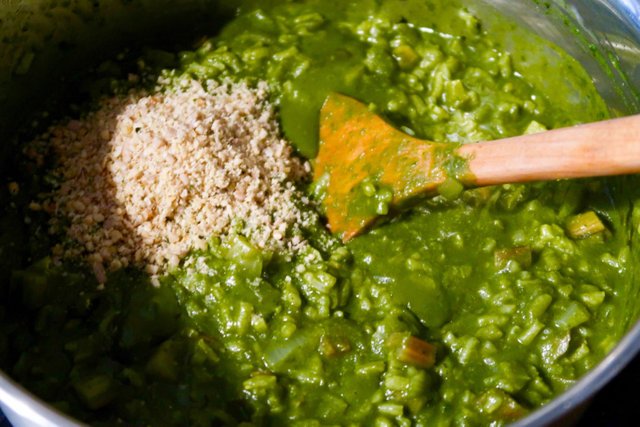 Ready to serve: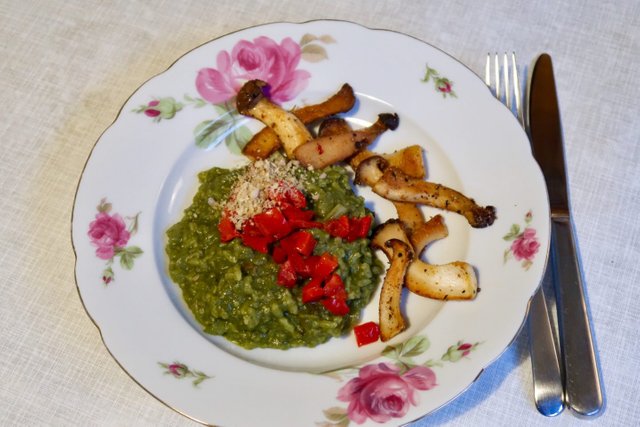 This is the final plate. You see the very green swiss chard-parsley-risotto topped with grilled bell pepper and sweet fresh tomato cubes accompanied by smoky king trumpet mushrooms. 😋 I think next time I wouldstir in the greens without lett it cook afterwards to improve the "greeness" of the dish.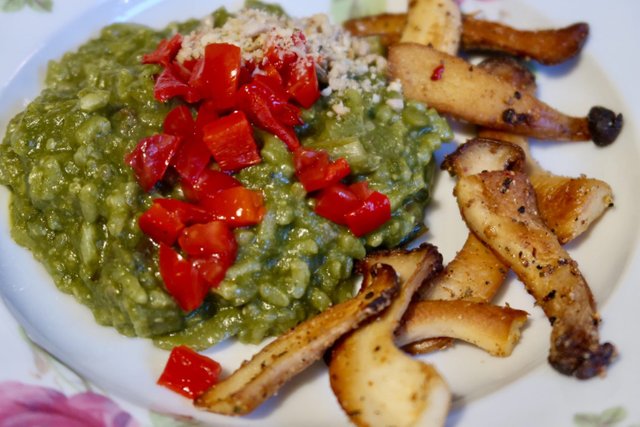 Enjoy a beautiful week full of delicious fruits and vegetables my friends! ☀️