Happy Monday everyone!  I'm a little later than usual with my post since I had to go get all of the kale cleaned out of my chompers (vegan humor), but you know I wouldn't miss @lenasveganliving's #fruitsandveggiesmonday weekly contest!  I can't believe it's been 40 weeks already!




I'll share a few recipes later in the week, but today I'm just going to tease you a bit with a quick look at what I'm working with this week in my kitchen.  I have been so happy to continue to keep up with my Saturday morning farmers market visits for the past month.  It really is so wonderful to have such a close connection with where my food is coming from.  Although I have nutrition certifications and constantly keep up with the latest research, it still doesn't take the place of getting your hands on fresh, whole food.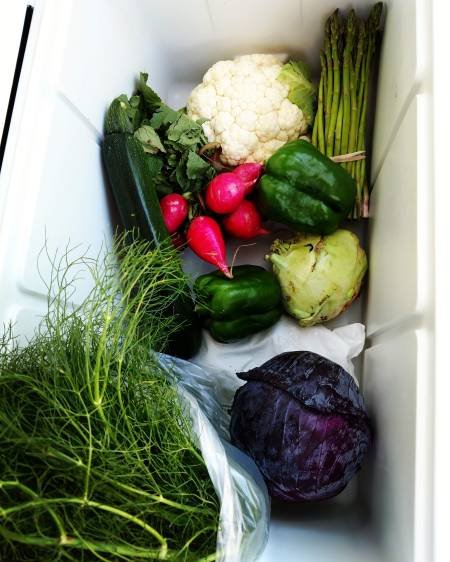 It's easy to get overwhelmed with all of the diet fads and trends, but the most basic rule of thumb is to eat things as close to their natural form as possible, preferably grown close by.  I definitely have some trendy super food products in my pantry.  However, chances are if you get down to your own local market (or even better--your own garden) even the most mundane fruits and veggies are super in their own way.
Potatoes are pretty humble, but they have saved people from famine during desperate times, are easy and cheap to grow, and they taste pretty darn delicious. ;)  They are a great source of whole food carbs and potassium, and can provide much-needed caloric density and fiber if you follow a gluten-free vegan diet.  You can prepare them an infinite number of ways.  Despite common misconceptions, they do have nutritional value as long as you don't smother them in fat and sodium when you are consuming them.  It is rare that a week goes by that there is not some form of potatoes (sweet, purple, red, gold, or good ol' baking potatoes) on my meal plan.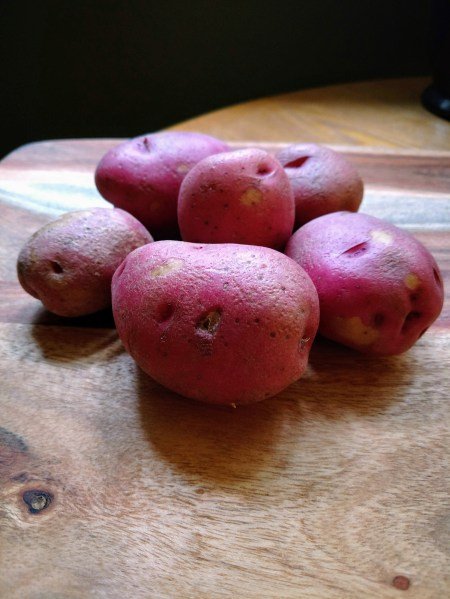 Cauliflower is another common veggie that is really so versatile and nutritious.  Cruciferous veggies like this feature prominently in my shopping because of all of the benefits they provide like helping protect against certain cancers and packing in the heart-healthy fiber.  Like potatoes, it is usually pretty inexpensive, so it can fit in just about any budget.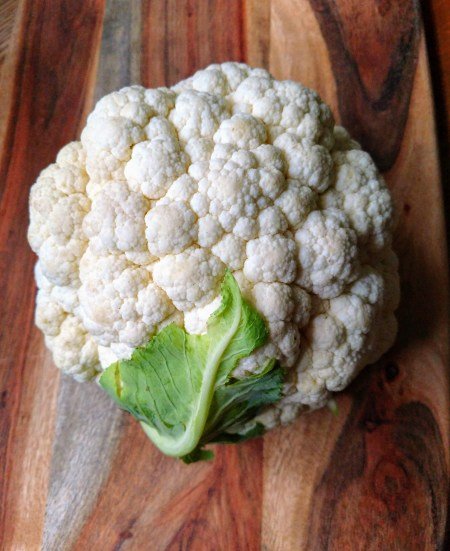 Though I usually buy the more colorful bell peppers, I don't mind the more savory green ones if that's what is available from my favorite farm stand.  There are some varieties that stay green even when ripe, while others are green until they ripen into red.  Peppers are another weekly pick for me as they grow very well locally.  High in vitamin C, flavonoids, and B6, for very low caloric density they are still high in nutritional value.  They can get a little pricey in stores for organic, so the farmers market is a great option to find them at a more affordable price!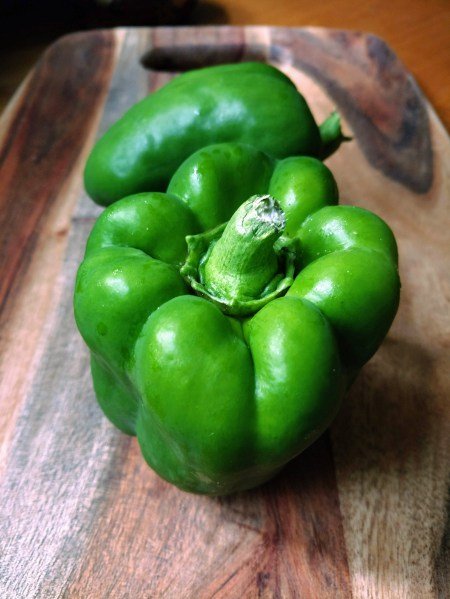 Asparagus is about done for the season, and I will be sad to see it go.  Besides being the epitome of spring, a serving of asparagus counts toward your daily green vegetable intake.  It contains numerous phytonutrients important for a healthy body, and is also high in vitamin K and folate.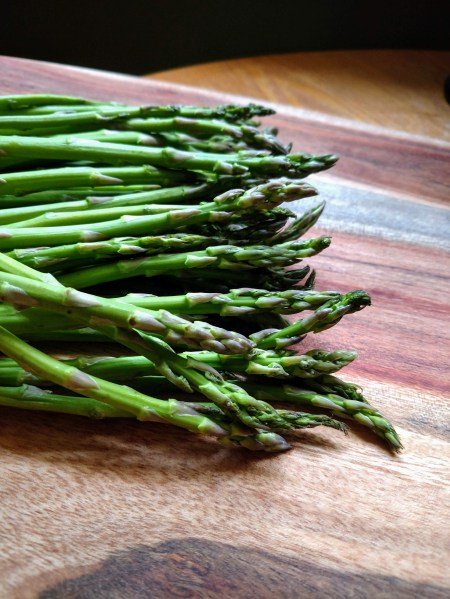 My last local gem of the week are these lovely radishes!  I never used to eat them, but luckily I got over that bad habit.  They are also a member of the cruciferous club, making them a great addition to your preventative care plate.  They are also low in calories, but high in nutrients that can help lower blood pressure, improve heart health, and they are actually a natural diuretic and thus great for kidney health.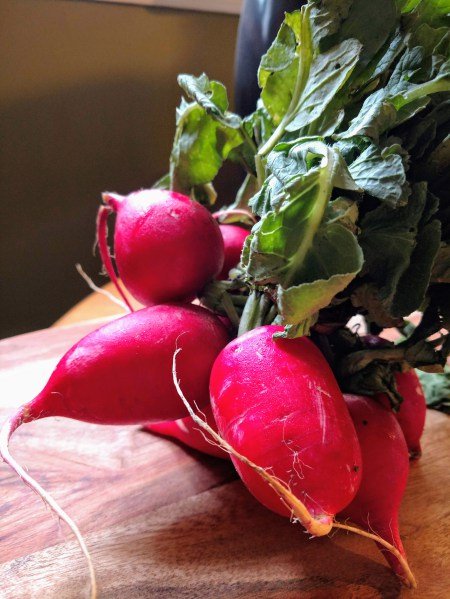 So what am I putting all these beauties into for meals this week?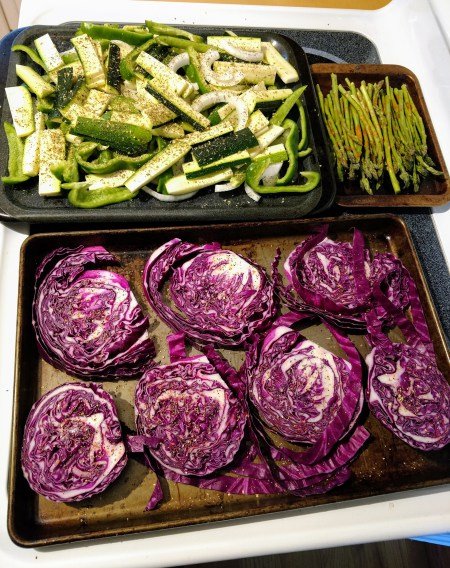 @dksart manned the grill for me yesterday.  The bell peppers went with some zucchini and onions to make some delicious grilled veggie sandwiches on my fresh sourdough bread, also bought from the market.  With that I also served some quick pickled radish and kohlrabi.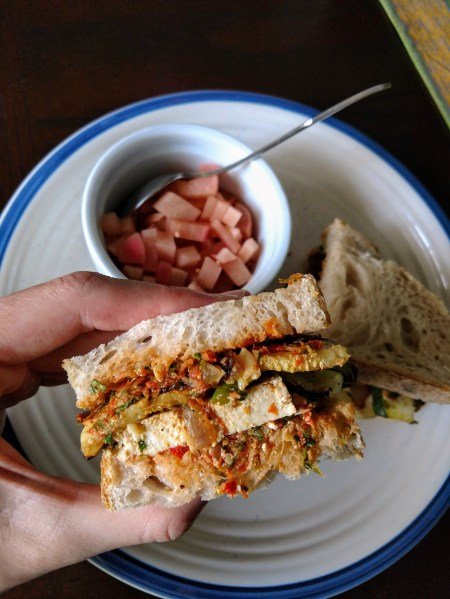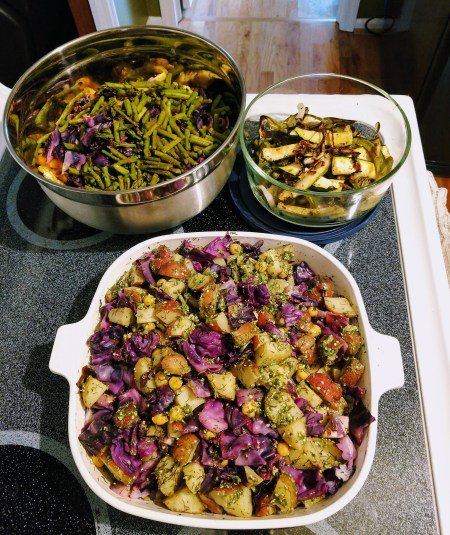 The spuds, cabbage and fennel went into a combination that I dressed with a blend of the radish tops and fennel fronds which will serve as a hearty salad over leafy greens.  I love that it can be served warm or cold depending on my mood.  The rest of the cabbage and asparagus is going with roasted curried cauliflower and red lentil pasta for another prepared meal.  I still need to make the sauce for that, but I'm thinking something along the lines of sunflower seed butter with a little miso and rice wine vinegar.
The refrigerator is packed with all of these things ready to grab and eat for the week!  As usual, it takes a bit of prep time (and lots of dishes), but it really does make the rest of the week so easy when I have everything already made.  I also know I've got all of my bases covered when it comes down to my nutritional needs.  This July marks 5 years without meat, and cooking like this makes sure I don't miss it one bit. :)
Have a great week everyone!  Happy and healthy eating to all of you.