Kısır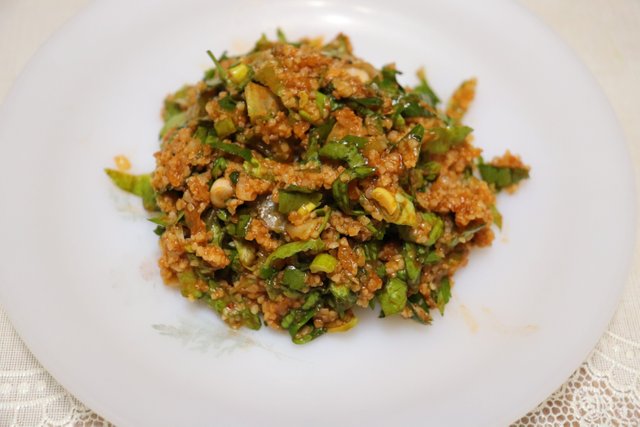 We can also say a kind of wheat salad.I like lots of hot pepper and sour.Cumin gives the salad very good taste.Thin bulgur (bulgur made from wheat),olive oil,lemon juice,lettuce,green onion,grated onion,parsley,tomato paste,pepper paste,salt,black pepper,cumin,hot red pepper.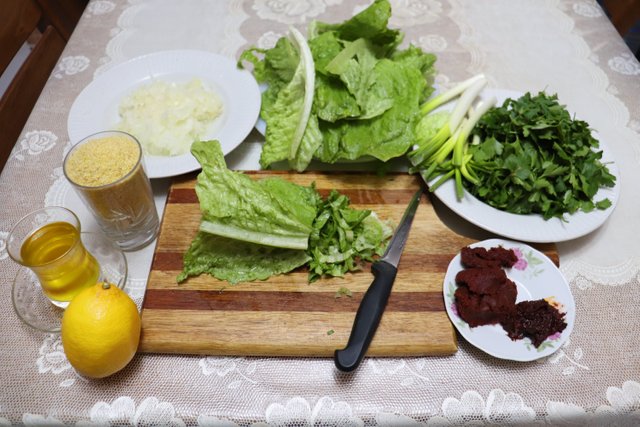 Grated onion ,tomato paste,pepper paste roasted in olive oil.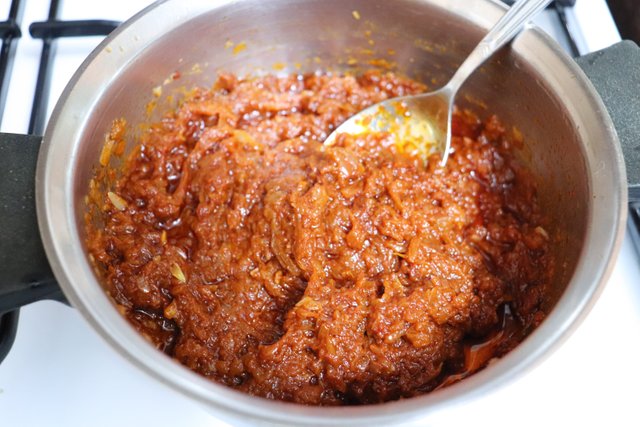 Boiled water is poured on thin bulgur.Water should be 2 -2,5 cm above bulgur.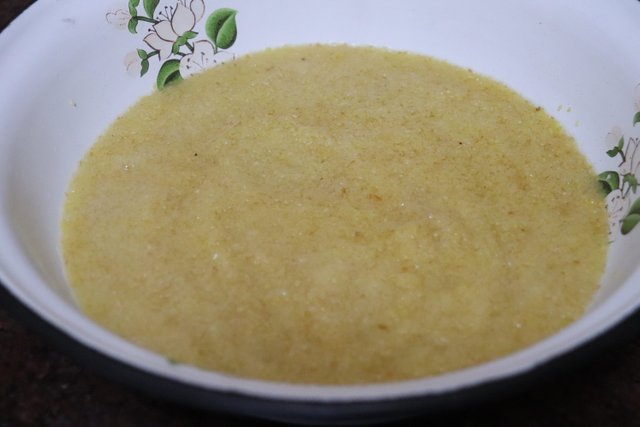 The bowl is covered with a lid.Bulgur draws water and softens.Add the tomato paste ,pepper paste ,onion mixture to the softened bulgur.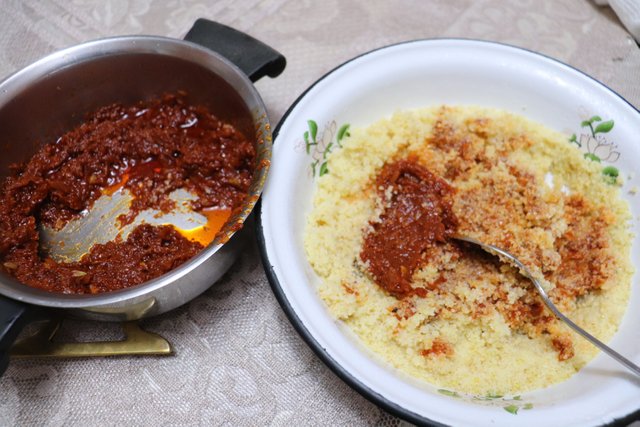 When the bulgur ,paste mixture is warm lettuce,green onion and parsley are added.Lemon juice and spices are added.A delicious ,nutritions and weight controlling salad.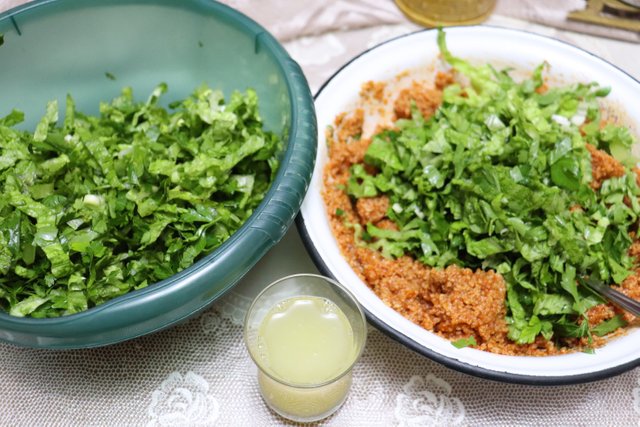 Thank you for this beautiful contest @lenasveganliving .What a nice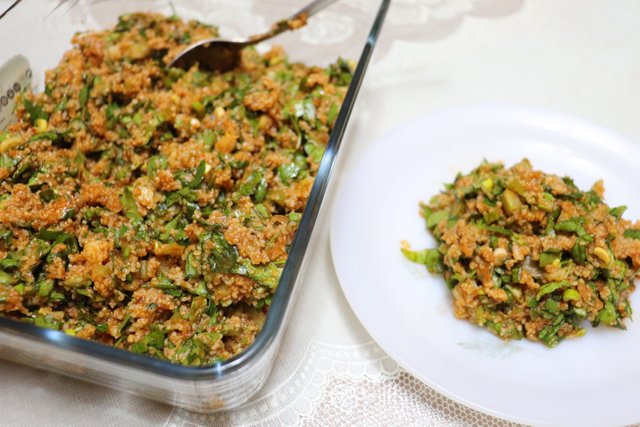 day #fruitsandveggiesmonday