I thought I would take a few photos of my veggie Monday and submit this to the lovely @lenasveganliving
I hope you like my entry! If you are interested in this beautiful entering yourself, check out Lena's profile and the #FruitsAndVeggiesMonday Competition!
---
Ich dachte, ich würde ein paar Fotos von meinem Veggie-Montag machen und dies der liebenswerten @lenasveganliving widmen.
Ich hoffe euch gefällt mein Beitrag! Wenn ihr an diesem schönen Event teilnehmen möchtet, schaut euch Lena's Profil und den #FruitsAndVeggiesMonday Competition an!
---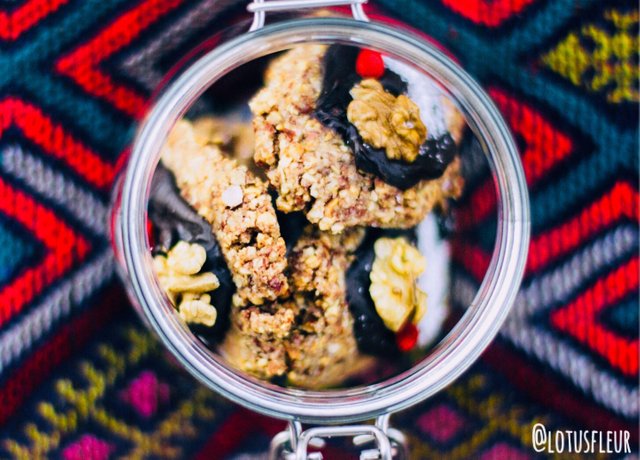 ---
sweet Cookie Monster
---
the Sweet, healthy cookie is in the cookie jar
And by the way, also in my selfmade picture
Can't believe it, what do I see...
the cookie monster tries to steal the cookie!
The Cookie monster is now out loud
Load the biscuits into his mouth and pour them cheeky and merrily healthy out!
the Cookie monster tries to speak with all the biscuits crumble in it,
But than, this sweet little monster tricky,
It grabs the biscuits and runs out quickly.
That's how I stand at the kitchen window
With wet eyes and cry after my sweets,
while the Cookie Monster
enjoy the Heaven of Sweets and snore on the biscuit hills...
---
Selfwritten with a mouthful of cookies!
---
süßes Krümmelmonster
---
Das Keksmonster ist jetzt lautstark unterwegs
Ladet sich die Kekse in den mund und gießt diese frech und munter-gesund!
das Keksmonster versucht aufzuschreien
kekse krümmeln hinaus,
es schnappt sich die kekse und rennt schnell raus.
so steh ich am Küchenfenster
und weine meinen keksen nach,
während das Krümelmonster
die Kekssonne geniesst und auf dem Kekshügel schnarcht...
---
selbst verfasst mit vollem Keksmund! Von Appetit!
---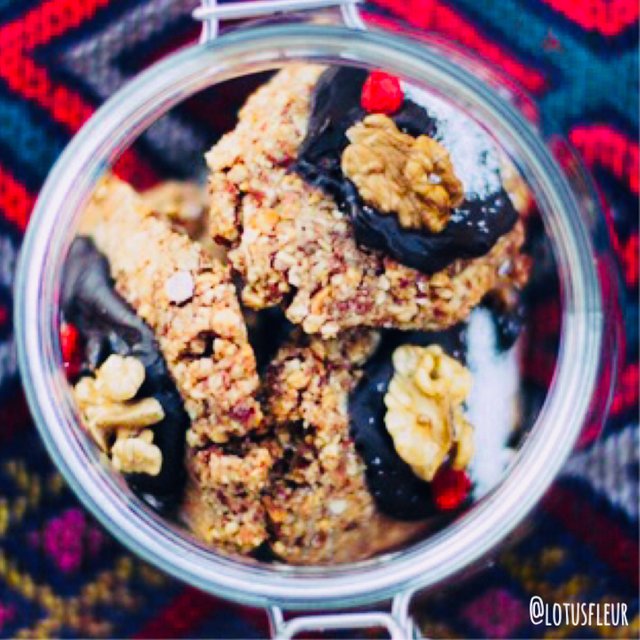 ---
This cookies are made with gluten-free flour, oats, different nuts, vegan chocolate, dates and gojis 😍
---
Die Kekse sind mit Glutenfreien Mehl, Haferflocken, verschiedenen Nüssen, Veganer Schokolade, Datteln und Goji Beeren gemacht worden!
---