Do you call this Chard, Swiss Chard, Beetroot, or something else? This plant has so many names! But however you know it, it's a great vegetable to grow and to eat! Come into my post for a celebration of Chard and how well it grows here in Oregon's Willamette Valley.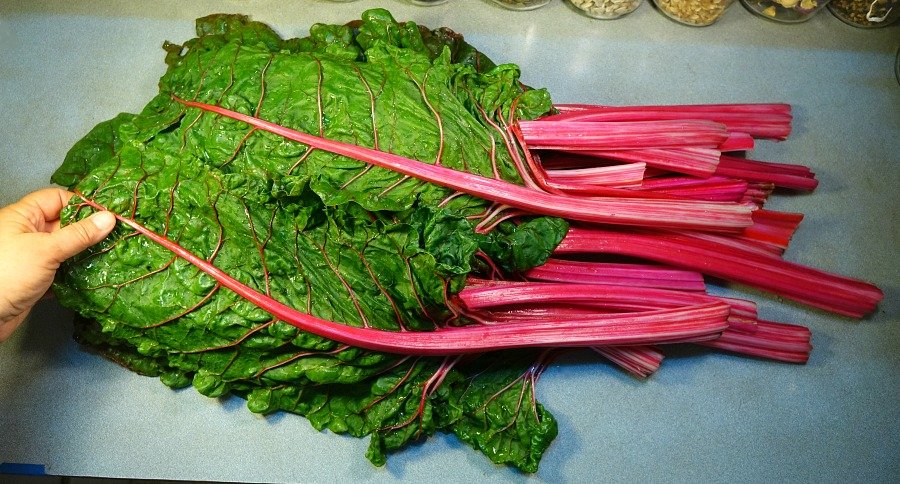 Thanks to @lenasveganliving for hosting the FRUIT AND VEGGIES MONDAY! It's fun to celebrate the fruits and vegetables that feed us. And it's inspiring to see the creativity in cooking with them. Thanks to the sponsors, too.

Chard Likes Oregon's Willamette Valley
Chard is almost a weed here in Oregon's Willamette Valley. In my garden, it self-sows from some planting far in the past.
I like the Giant Chard the best, with it's wide stalks and big leaves. Sometimes the stalks are white, sometimes green, and sometimes bright, bright red.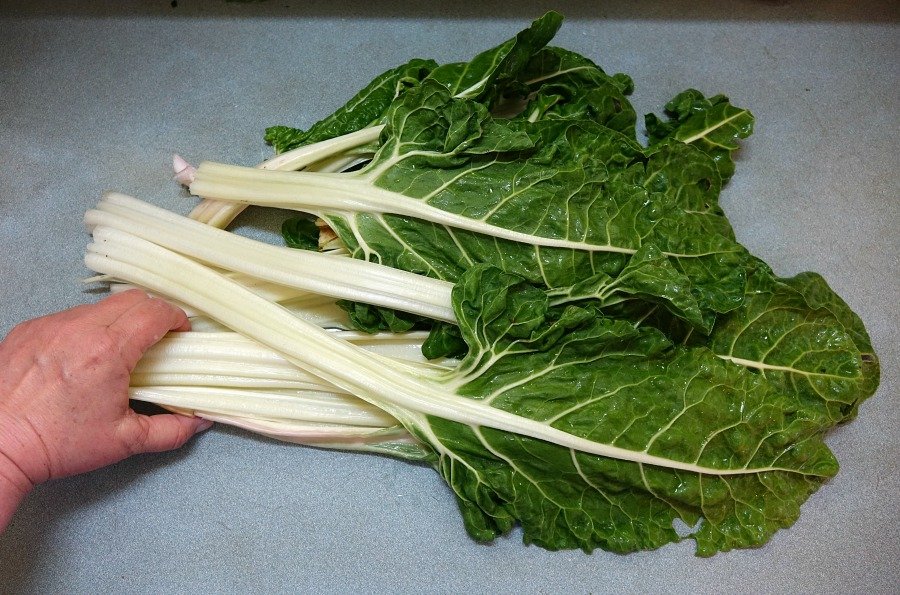 I don't know whether this is a Fordhook Giant Chard or a Lucullus Chard. They both can make a big chard leaf! They are the same species as a Beet, but the plant's focus is on producing vegetation instead of roots.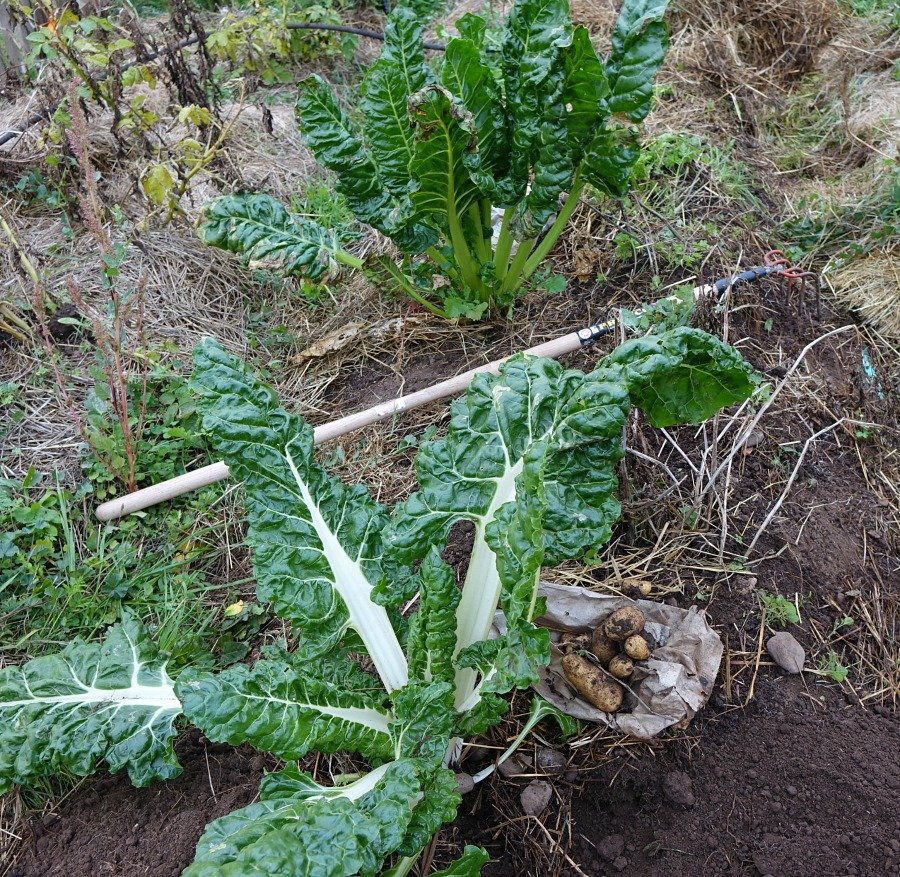 These 2 Chard plants came up on their own, in my potato patch. By November, when I was harvesting potatoes for winter storage, they were big plants! You can see from the color of their stems that they have different genetics. But both were wonderful to eat!

Springtime is Time for Monster Chard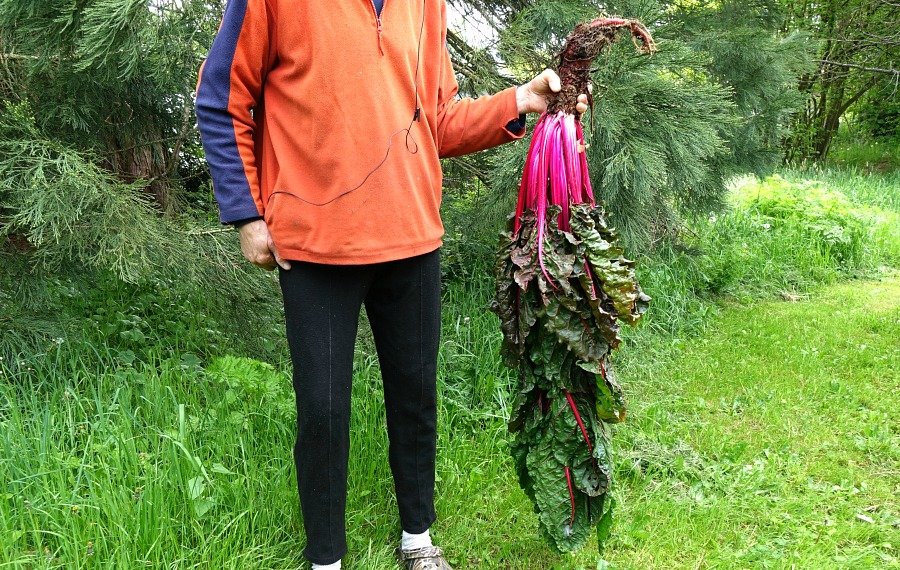 This is 1 plant, harvested last month. There's a lot of good eating from that single plant -- and that's not all. What do you think I did with the base of the plant?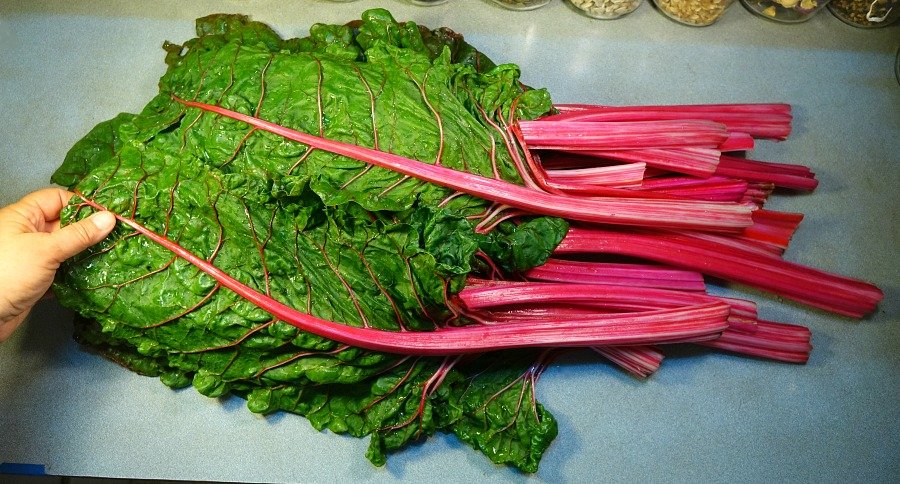 That 1 plant wouldn't even fit on my kitchen counter. So I cut off all the large leaves. They still almost were too big for my counter!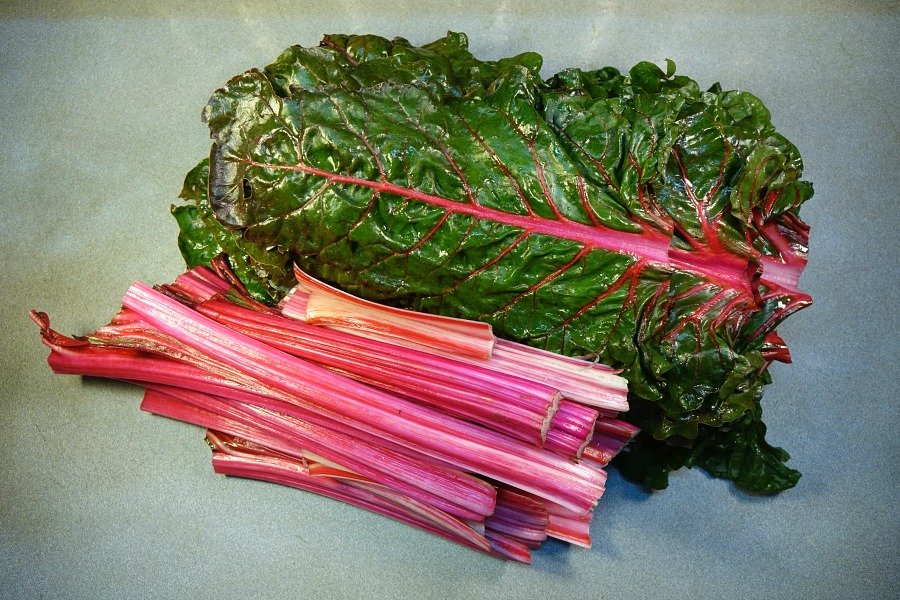 I cut the stalks from the leaves, because they cook at such a different rate than the leaves.
So many people don't use Chard stalks. But they are so good! I pickle some of them. And they are great in stir fry and soup, too. Do you like Chard stalks?

The Chard Giant Lives On!
Chard wants to go to seed the 2nd year of its life. But when I cut all the leaves off and re-plant the base, I can get another whole season of production.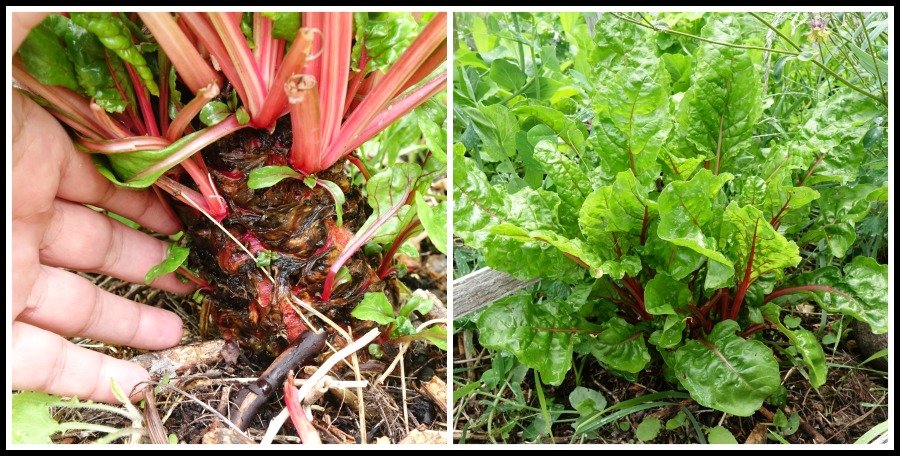 That's the old stump on the left, and what it looks like today, on the right. That's a lot faster production than from planting seeds in the spring!

What Do You Think?
Do you call this plant Chard, Swiss Chard, Beetroot, or something else?
Do you grow any of this plant?
Do you eat this plant? If you do, what's your favorite way to use it?
Chard - Beta vulgaris
I try to make content that's interesting! If you found this informative and helpful, please give it an upvote and a resteem.

Haphazard Homestead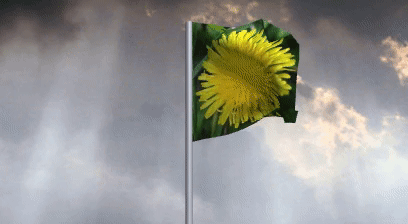 foraging, gardening, nature, simple living close to the land
All content is 100% Haphazard Homestead!
My YouTube channel: Haphazard Homestead