This is my entry this week to #fruitsandveggiesmonday thanks to @lenasveganliving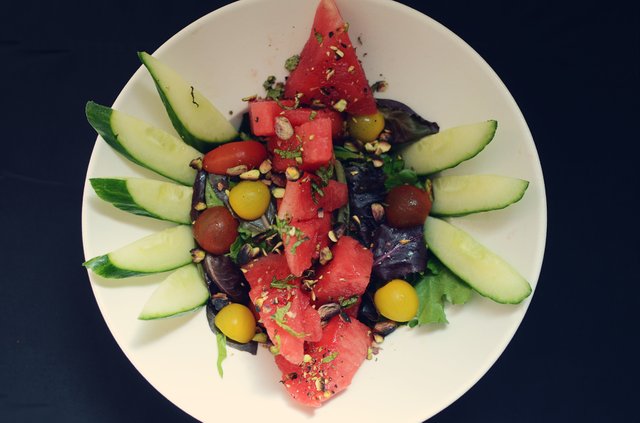 I realize I have had very few watermelons in my life. After questioning why, I realize that I just don't want to carry or keep something so big.
In my neighborhood there are stores nearby that have small seedless watermelon. I thought I would just purchase one since it was not too huge.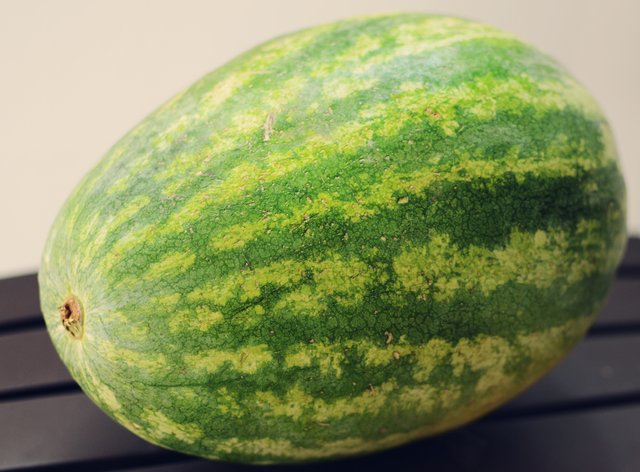 I happen to be a fan of savory melon dishes so I made a salad with chili lime dressing. I was in Mexico for six months and it is most common to put chili and lime on melon and most fruits.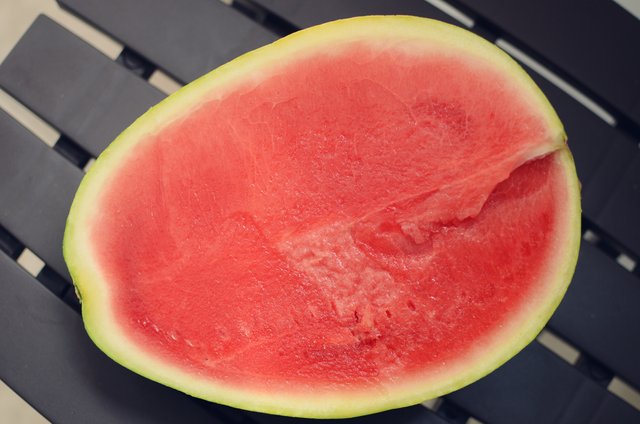 The summer weather is still nice and warm. We recently got our second heat wave but I know now that it is September we will soon say goodbye. So it would be a crime if I didn't indulge in a sweet juicy summer fruit such as this.
I added cucumber, which is also nice and refreshing, mint, and tomatoes. I ended up opting for cherry tomatoes instead of these big ones.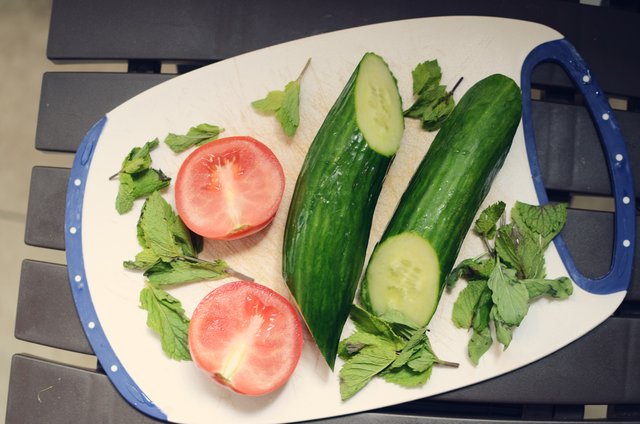 The items were placed on a bed of baby mix and tossed with the dressing.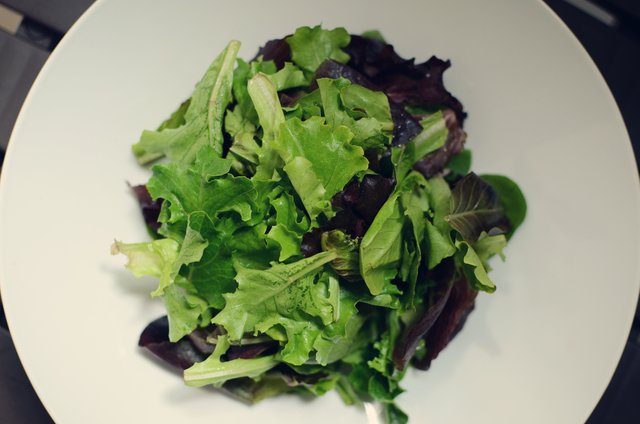 The dressing was a simple mixture of olive oil, lime juice, lime zest, salt, pepper and chili flakes.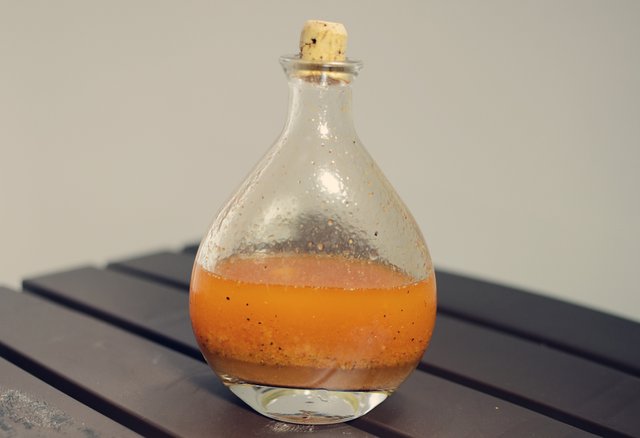 I toasted some pistachios in a pan and chopped them before they were sprinkled on top of the salad.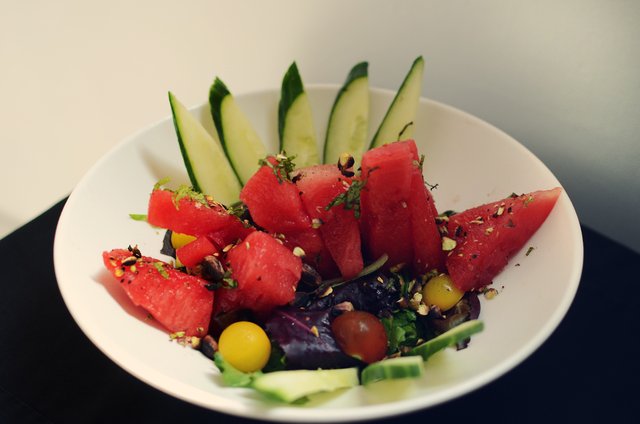 The mint was also chopped and sprinkled on after more of the dressing was drizzled over the top.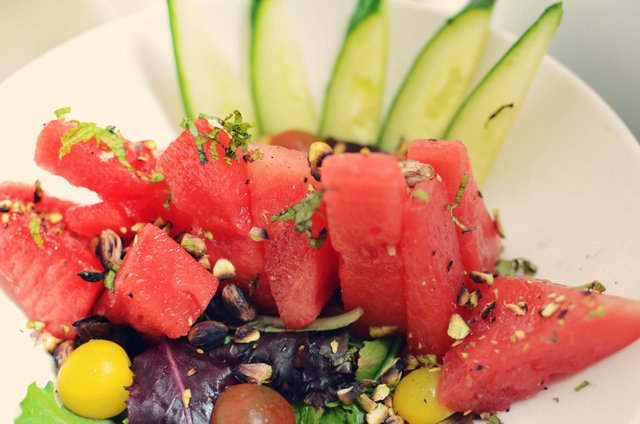 The tangy spicy dressing is a perfect combination for the sweetness of the watermelon.