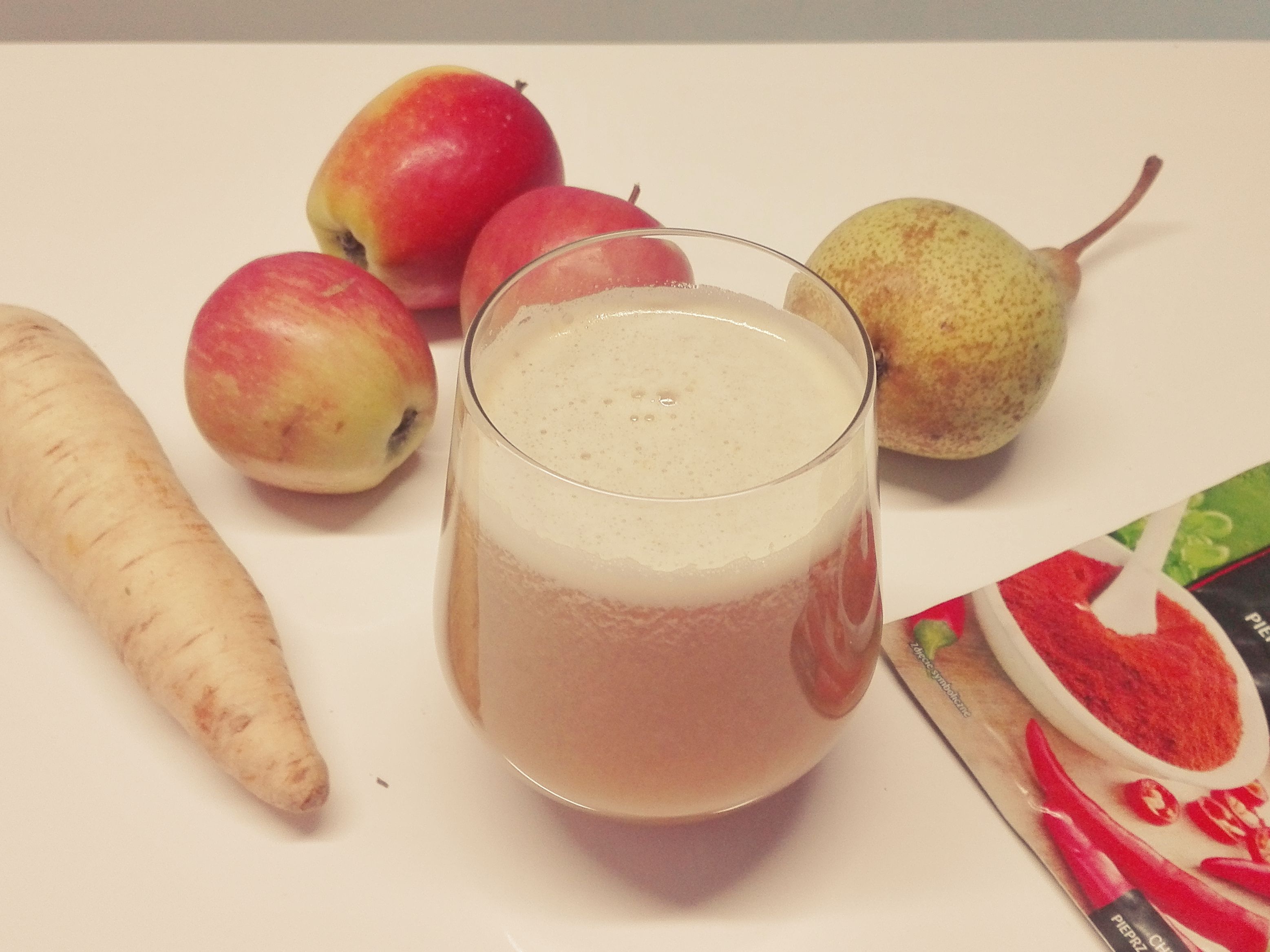 I come to You with creamy and warming pear and parsley juice recipie! It's the best option for winter seazon like now in Poland. It's easy to prepare and made from ingridients available in Poland groceries.
I participate in contest from @chetanpadliya Check details on link below:
https://steemit.com/contest/@chetanpadliya/fresh-fruit-juice-challenge-50-whaleshares-and-2-sbd-prizes-for-winner
Ingridients:
1 parsley root
1 pear
3 apples
a pinch of chilli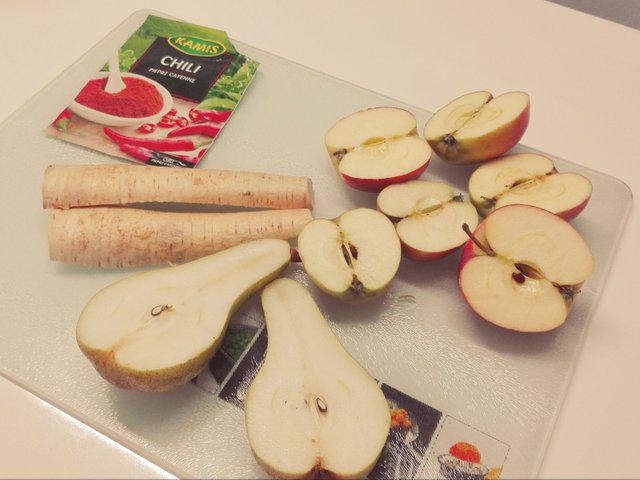 Wash and cut all ingredients in spite of chilli and prepare them for juice.
Use cold-preesed juicer and add all fruits and vegetables.
At the end add a pich of chilli and mix everything.
Drink slowly i enjoy the taste od this delicious creamy juice!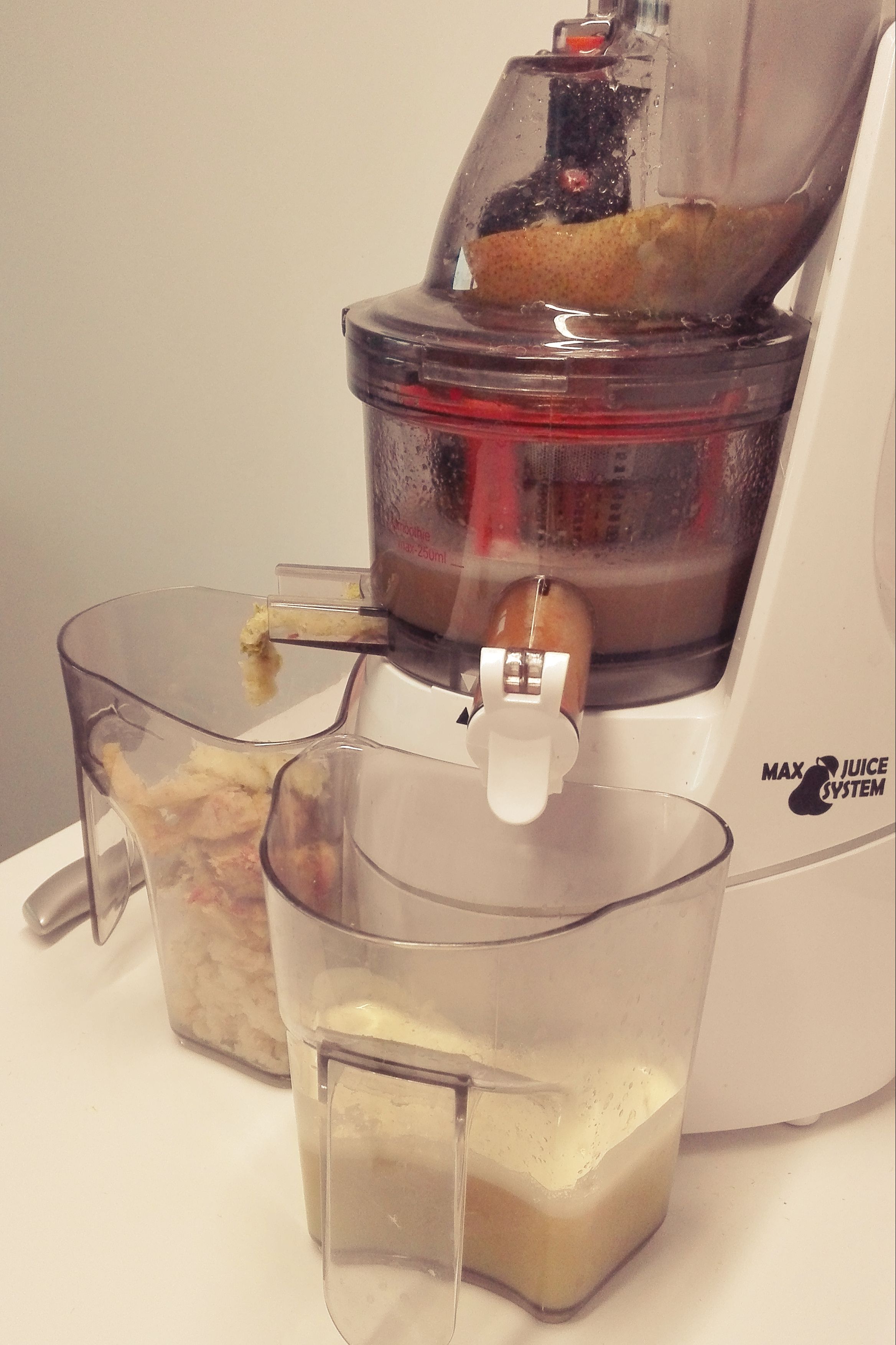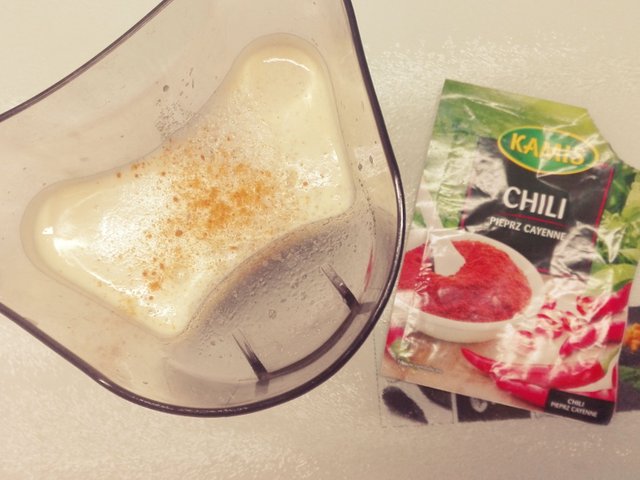 Juice based on parsley root contain: provitamin A, vitamin C, PP vitamins, vitamin K1, mineral salts (calcium, magnesium, potassium), iron, flavonoids
It's worth to add, that parsley root:
regulates digestive processes
helps in the fight against bladder inflammation
fights with rheumatic ailments
relieves menstrual pain (has a relaxant effect)
it has a diuretic effect
accelerates removal of toxins from the body
has a positive effect on kidney function
Bon Appetit!