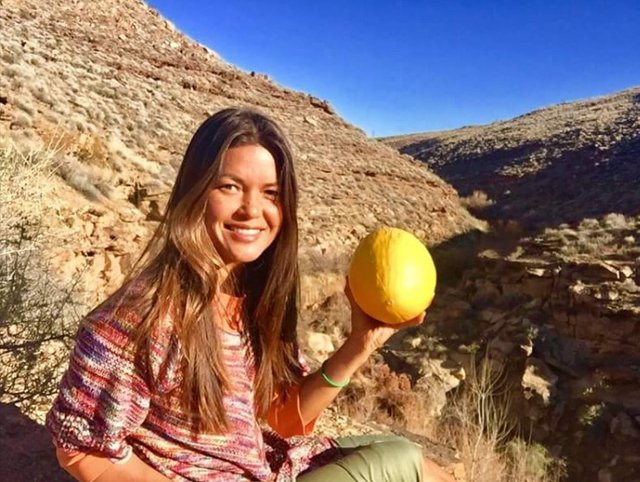 ---
Five months ago I vowed to eat Al Fresco (outside) for 21 days. Here I am today...still going...and I ain't gonna stop anytime soon. It just feels unnatural to eat inside. 🤔
I mean...goodness...the benefits are huge!!!
By eating outside you are...
🌬Adapting to the elements
🌍Grounding to the Earth and mingling with the microbes to shift your frequency and body ecology.
🐦Lowering stress with sights and sounds of nature and preparing your body for digestion and assimilation
🌳Breathing in less toxins
🌞Charging your solar panels and promoting deeper sleep
🍉Charging your food with the elements
🐒Sitting in less restrictive, more natural postures (such as squatting and side-sitting)
😋Tuning into and savoring every bite
🎒Reducing tendencies to overeat because you can only eat what you brought.
👁👁 Allowing your eyes to rest by gazing into the distance.
🤸🏽‍♂️Inviting novelty and spontaneity into your life by changing your perspective and exploring your surroundings
Melons are by far my favorite fast food on-the-go. What's your favorite?
Ok who wants to join me for another dine outside challenge? I'd love to see some pics of your Al Fresco Adventures. ❤️
Aloha,
Pachee
---