Who is your true friend?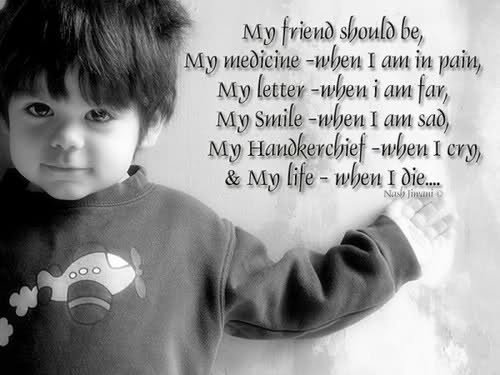 As simple as the word friendship, it is also rare to see a true friend.
A friend is someone who understands you, protects you, provide for and many more.
Some people have friends more trustworthy than family members. The reason is because friends are people we get to choose on our own. They're not imposed on us by birth. We choose them due to our own perspectives of what we want.
But the problem is finding a good friend. Everyone is after what he or she can benefit and after that, they're off!
A friend is someone who is not enough his or her self interest.
A friend is someone who will stand by you both in favourable and unfavourable conditions.
Many people are fund of making friends easily without studying who they are taking as friends.
Record shows that 80% of friends in the world betray each other.
Betrayal is the worse thing to experience from someone you call your friend.
"I have been betrayed and set up by friends before" and this made me very selective in choosing friends.
"I have sacrificed so well for my friends, just to get betrayed in return."
Despite this, it doesn't stop me from making good friends. My experience has shown me the best way to choose trustworthy friends and how to trust people less.
There's a saying which says if you put your trust in man you will get disappointed. This is why I expect less from people so as not to get disappointed.
Today, I challenge you to take your time to choose sincere friends so as not to get betrayed because the kind of friends you make are a true reflection of who you really are.
Thank you.