Dear Steemians,
You might know that we are running a farm in Bangladesh and @kenny-crane and myself is part of the business as investors. I was making delay to post about our friendship chicken farming business as we had a long gap for EID and Rhamadan vacation. Also, I was feeling hard to share the post as the profit was not as I expected.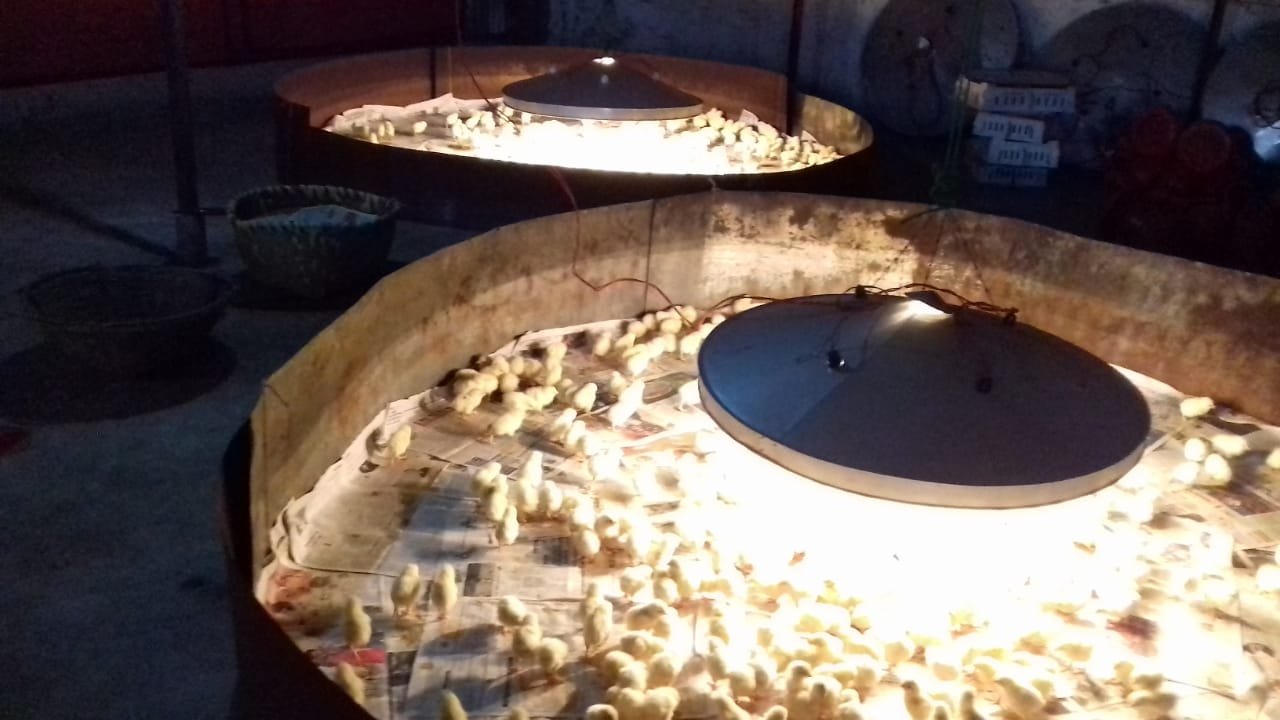 We started a new batch this week and this time we started with only 1100 chicks because one of my brothers is going to play election and we will be busy more. The election will be 30 July. Also, the profit from the last batch decreased our confidence level and thus we want to take a lower risk this time. The river is full of water and as you know our farm is very close to the river. The maximum number of our chicken should be 1600 and we were growing more than that which was risky. We made a good profit from the 2nd batch because of chicken weight. This time my dad was sick and we were busier in the hospital to home and home to hospital. It affected our business and our chickens average weights were 1.40 KG.
@kenny-crane invested 40 steem to the farm a few months ago and the capital allowed me to use in Bangladesh. The profit @kenny-crane makes from the farming business goes directly to @SchoolForSDG4.
| Items | Amount in BDT | IN USD |
| --- | --- | --- |
| Total number of chickens | 2000 | ---- |
| Total cost | 329410 | 4117.625 |
| Per chicken cost | 164.705 | 2.059 |
Last time the total cost of the chicken was 3920.11 USD and we had a great profit. I was expecting a good profit even one few days before we sell the chickens.
The expected the cost would be not more than 1.56 USD per chicken when we started the project but the price of chicks and big chickens raised last few months. So, @kenny-crane was the owner of 78/2.059 = 37.88 chickens and last time he was owning 39.59 chicks.
We sold 1947 chickens and the death ratio was 2.72 % and last time it was 2.10%. The death ratio was good so far I can see. And the number of death for 250 chickens were 6.8 chickens while the last batch it was 5.25 chickens.
| Items | Amount in BDT | IN USD |
| --- | --- | --- |
| Total Sold Amount | 357429 | 4467.8625 |
| Total Profit | (350.235-200 Labour cost) = 12018.8 | 150.235 |
| Each chicken profit | (12018.8/1947) = 6.17 | 0.08 |
The profit we made from 250 Chickens.
From the last batch, @kenny-crane donated 16.63 USD for @SchoolForSDG4. This time he is going to donate 3.03 USD for the Bangladeshi slum kids education from the profit he made from the friendship poultry farming business. You can check the previos report post from HERE.
Our new Batch Chicks ( 4 April, 2018)
The post will be edited if found any mistake. Good Night all. Also look forward to writing overall school revenue and expense report and so many things in real-life. Always appreciate your support for me. Especially thanks to my friend @kenny-crane for the support. Also, as we planned, Our 3 cycles were completed and now Kenny will decide how he wants to use the profit from the business.
Have a Good Sunday!
by
@Lindahas
by
@schoolforsdg4
by
@Azizbd
N.B: By upvoting this post you are supporting me @Azizbd personally, not my charity @SchoolForSDG4
Please contact me @Azizbd for any information https://steemit.chat/direct/azizbd .
---
Adsactly is a Autonomous Decentralized Society Acting Cooperatively to Leverage You.
|| Twitter || Discord || Steemit ||
---