Day 669: 5 Minute Freewrite Challenge initiated by @mariannewest. Tuesday-Prompt: knife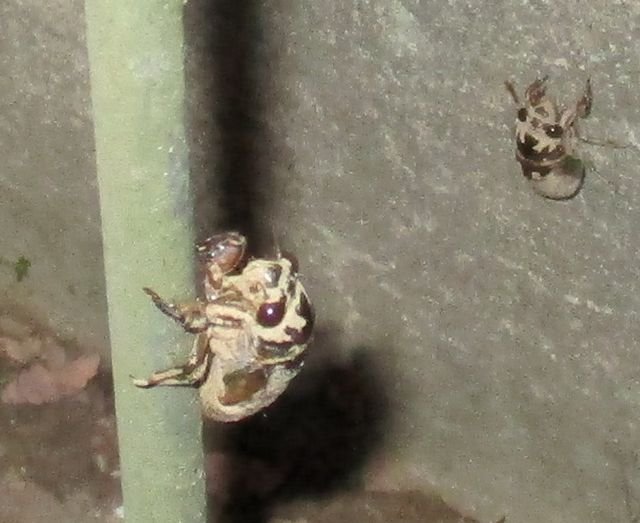 Dog Days of Summer
Walking outside from the comfort of my air conditioned home into a sultry, stagnant mass was like walking into a brick wall. The humidity was so thick you could cut it with a knife.
I looked up to the sky and asked, "Are you serious, Sirius? Already?" The dog days of summer had arrived early this year.
As I drove my car down the road the song, Summertime In the City popped into my head and I began to sing.
"Hot town, summer in the city,
Back of my neck getting dirty and gritty."
Then a commercial for Irish Spring soap popped into my head and I began to say it with a fake Irish accent.
"Are you icky, are you sticky? Hot and muggy too?"
Back to the song, singing "But at night it is a different world."
Hey! I know what I am going to do tonight. I will look for the first dog-day cicadas of the year, and then they can sing to me all day and night.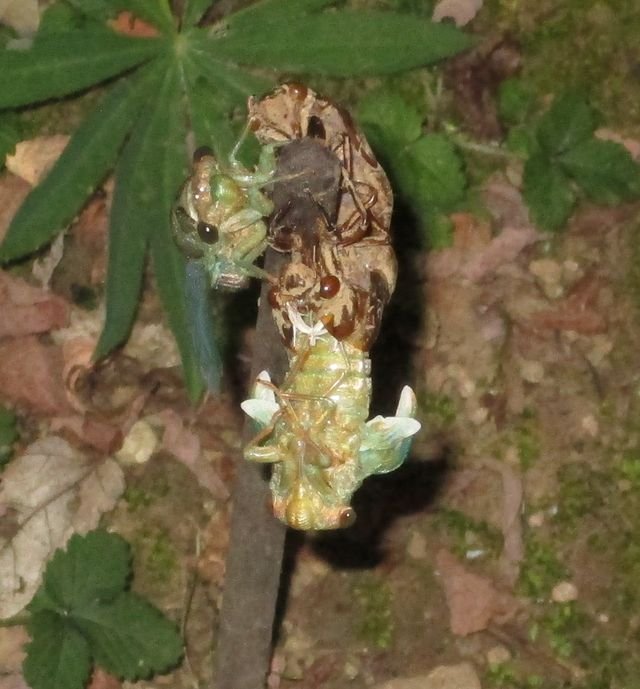 When I found two sharing the same wooden dowel in my garden I thought, Just like Doublemint Gum, this is double my pleasure, double my fun.
And then I began to sing the song Celebration by Kool And the Gang.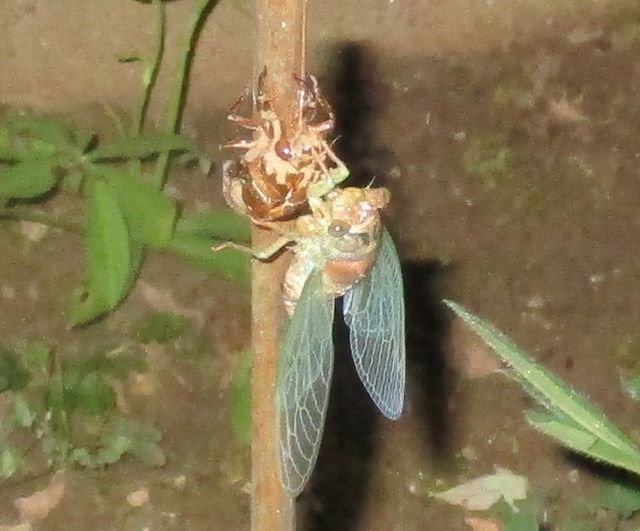 Will you look at that! The dog-day cicadas burst out of their dirty shells all wet, and dried off all "fresh and clean," just as if they used Irish Spring.
I wonder if my freewrite partner @deirdyweirdy who lives in Ireland, uses Irish Spring soap?
All photos are my own.
Are you looking for a caring community where your creativity and imagination can run wild? A place where you have the opportunity to win prizes for your participation? Are you looking for support or for a place that you would like to support? Then head on over to the Freewrite House and have some fun.