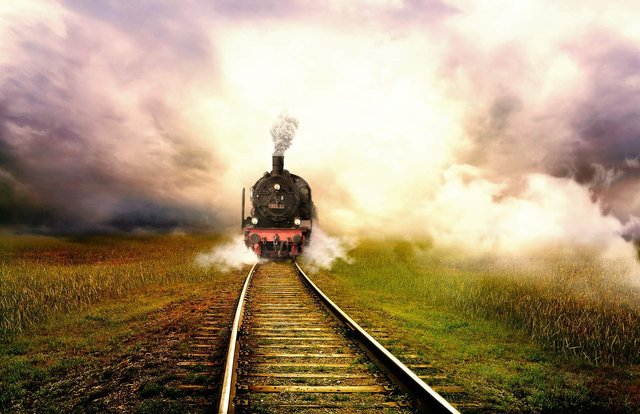 It's funny how trains have come in and out all of my life and held a place of importance. When I was very young, my dad worked as a dispatcher for Norfolk and Western Railroad Railroad in New York state. I remember driving over to the little booth that he sat in and dropping off his lunch with Mom. Dad would take our little black cocker spaniel named Bambi with him to keep him company in the booth. I never really thought about what Dad did. I was too young to really care. Eventually, we moved back to where his parents came from in Pennsylvania.
I'm the only child of my three siblings born in New York state. My other three siblings were born in Pennsylvania. Dad moved on to work in a garage doing auto body work with my uncle once he stopped working on the train. We moved into a mobile home next to our grandparents and right smack in front of a train track.
At first I couldn't sleep because of the sound of the trains going by. As I got older I never even heard the trains go by. They went by at all times of day or night and I didn't even notice them. When I got older I walked to the tracks and used to walk balancing on the tracks, one foot in front of the other like a tightrope walker. We would even put our ears on the tracks to feel the rumble of the track signaling an oncoming train. Occasionally we would put coins on the track so when the trains would come they would flatten them.
Growing, up my brother Mark had a large table with a model train. I wasn't allowed to touch the trians, if he had his way.
Trains came back into my life when I met Jeff two Octobers ago. Jeff is a laser engineer but for a while a few years in between owning his own vision laser business and meeting me, he went to work for a railroad. It was always his dream to work on the railroad. He gave it up after a while because the schedule was terrible. Now, when we go places he notices every train track and hears every train whistle. Every time I hear a train I think of Jeff and Dad and how strange it is that trains are such a recurring theme in my life. Ironically, my granddaughter is dating a young man named Hunter who totally loves...... you guessed it... Trains!
Train is today's freewrite word prompt. New five minute freewrite prompts are posted daily @mariannewest. Everyone is welcome!
I hope you'll join our growing group of dedicated freewriters! Contests weekly, and chances win Steem Basic Income!

Click the graphic to join the fun
And join us at the Isle of Write in the freewriter - retreat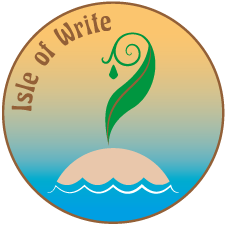 art and flair courtesy of @PegasusPhysics

The Make a Minnow project is an initiative designed to reward those who are exceptional in the minnowsupport community, the prize is a 5k delegation for one month!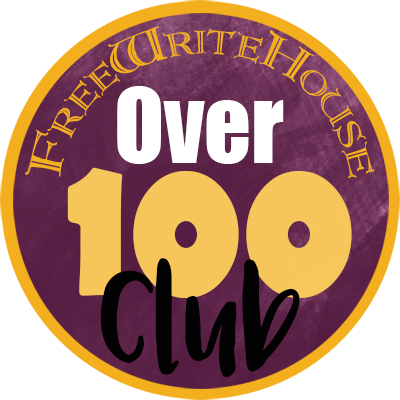 Earn free cryptocurrency through mannabase
<a href="https://www.mannabase.com/?ref=2a661b9579"

">
and earn free Sweatcoin which pays you for walking and exercising *referrals earn free coin, too!
Posted using Partiko Android