"Where are they coming from?" She Screamed. The window was black, covered with buzzing flies.
"Hurry!" He shouts at her. "There's no time to waist."
He took her by the hand as he led her up the latter into the attic. The buzzing sound grew louder with the oncoming storm of flies that broke through the window. After climbing up the latter, he was able to shut the ceiling door before the flies had a chance to get through.
The flies slammed against the door like an oncoming freight train. He has to put his foot down to keep the door from opening.
She ran to a corner of the room where insect backpack sprayer lays. She grabbed it, flung it around her shoulders, and fastened the straps around her waist. "Those mother-fuckers are going to get what they deserve," she said holding up the bichromated tough metal lance.
"No. That is what made them this way in the first place."
Drips of water that had seeped through the moldy roof slashed on the ground and filled the air with a musty odor.
"What do you know about this that you haven't told me?"
"I've been watching them," he said latching the lock of the door. "You need to count them. All of them!! Best to hide them behind the house."
"Watching WHO!?! count them..." She raised the nozzle, trembling and in a state of confusion.
"No time. Let's go."
The flies had found their way into the room by squeezing through cracks of the rotting wood. They darted right at her, ignoring him.
As she squeezed the trigger, spraying the room full of toxins, the flies landed on her. They extended their labellums, spit enzymes on her and within second bubbles started to form on her skin. She screamed, which did nothing to help her.
He, hardly able to see from the poisonous gas getting sprayed in his eyes, grabs her and leads her to the window where he shoves her out onto the roof. Broken glass cuts them as they climb out. From there, he leads her to the edge and then jumped down onto a trampoline.
He runs with her hand in his to where the box is kept. It isn't there where he left it. With the flies hot on their tale, they book it to the car.
Frost covered the windshield of their busted up vehicle. They barely made it out of the room alive and now they were going to have to drive through the snow. He could hardly see what was in front of them.
The toxic gas had made his eyes begin to bleed.
She had huge bumps all over her body that hurt her every time they hit a bump in the road.
He said, "It'll be okay. It'll be okay."
"No, it won't." Her body was changing rapidly. First, wings shot from out of her back, then her head became like that of a fly.
Not being able to see, he turns his head towards her and grabs her hand. "No. It will. I just have to ..." He stops the car. No use going forward if he can't see what is in front of him. "You're going to have to dr..."
He is cut short when the mouth of the newly transformed fly sucks his head off.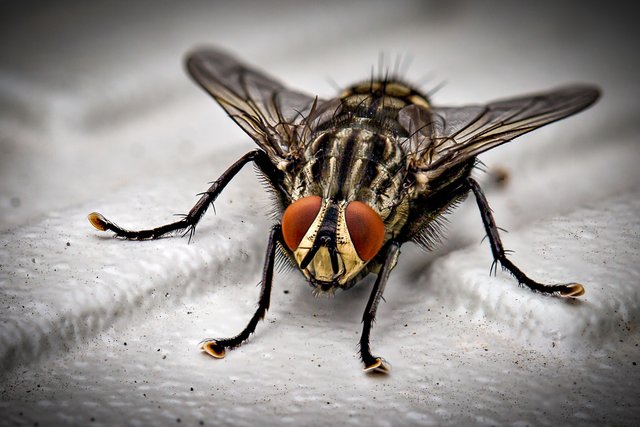 pexels
The End
---
---
If you would like to find out what freewriting is all about, go here.
Regular Freewritehouse features
Announce the Adoptee -Monday
Recommend your Favorite Freewrite and Win SBI - Tuesday
We-Write and win SBI - Every other Wednesday
Freewrite Favorites - Thursday
Adopt Me!! -Friday
Over 20 Club - Saturday
# Badges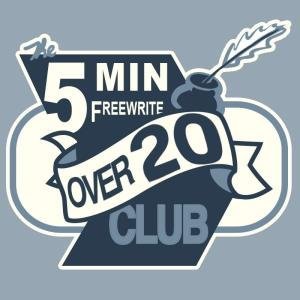 If you are enjoying my work, please -
===
Upvote my posts through steem auto and add the other people and groups you would like to support.

Support me and others through steembasicincome shares. (This also helps you because you will also get a share for sponsoring somebody.)

Click here --> Steemmonsters. This is an offical affiliate link. So, not only will you get awesome cards, but you will also be helping me out.

Send steem directly to me! because you want to. 8-)
---
---
Coming to you from arcange, a friendly warning to all who want to be successful on the steemit platform:
A bit of paranoia is the basis of security.
There are a few simple rules to follow in order to avoid having your account hacked:
Rule 1: NEVER, I repeat, NEVER use or give your owner key or password!
Rule 2: Use your posting key to login, post and vote on trusted websites like steemit.com or busy.org.
Rule 3: NEVER give your active key as this key allows to control your funds! Only use your active key for special operation like money transfer or account update on trusted websites like steemit.com.
Rule 4: Anywhere else, if you are requested to provide any of the above key: RUN AWAY!!!
---
---
Tools:
---
---
Ongoing Contests
---
---
My Completed Freewriting prompts:
---
---
---
---
---
---
===
How can you make this table or create something even better?
stackedit.io, which is great for seeing what you are doing while you are building your page.