===@iamjadeline Part Entry post===
"Stop! Stop saying! Please! Stop saying! Stop saying!"
The whole class was staring at Thomas, puzzled, scared and startled that none knew what to do.
Lying side way on the floor, hands covering both ears, he was screaming and shouting, while kicking away all the chairs and table.
"Please stop, teacher! Please please stop saying!"
All the teacher could do was obeying Thomas while hoping he would calm down soon. Everyone assumed he was having uncontrollable fits.
===My Part===
Another faculty member walked into the room and saw Thomas on the floor curled up. She reaches for the light switch, turning off the lights.
Thomas immediately stops his panic session and got up as if nothing had happened. He looks around for his chair and desk, gathers them, and sits down.
"We do chalkboard," Thomas says.
The teacher of the class had never seen such a site. The faculty member goes over to her and starts to explain his condition. "Sometimes the flickering of the fluorescent light will send him into an uncontrollable fit," she says to the teacher.
"We do chalkboard," Thomas repeats.
"Hold on a minute, honey." The faculty member says.
"Who does the chalkboard?" he asks in a stern voice.
===
If you would like to find out what freewriting is all about, go here.
---
---
# Badges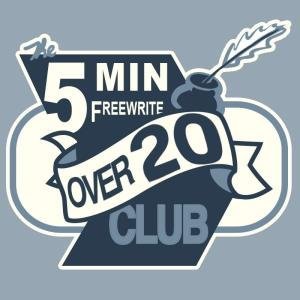 If you are enjoying my work -
---
---
Tools:
---
---
Ongoing Contests
---
---
My Completed Freewriting prompts:
---
---
---
---
---
---
===
How can you make this table or create something even better?