I had heard about the sky being clear, but when I walked outside, a giant bird pooped in my eye. The only thing around to wipe it from my eye was the dress of a young woman. Not seeing what had just happened to me, she slapped my face.
I walked around with a big red mark the size of a hand print. A cop saw this and came up asking me questions of who I had gotten into a fight with. Making the assumption I was lying, they cuffed me. They said I fit the description of a man who had just gotten away from an older lady. Can you believe they asked where I pawned the television? Their chuckles filled the air.
Down at the station, they sat me next to the most stinkiest transient I'd ever smelled. He said he'd been fished out of the garbage.
===
If you would like to find out what freewriting is all about, go here.
---
---
# Badges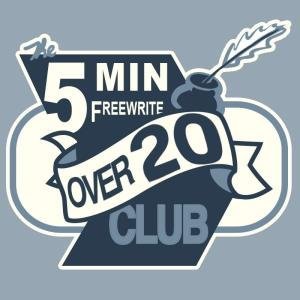 If you are enjoying my work -
---
---
Tools:
---
---
Ongoing Contests
---
---
My Completed Freewriting prompts:
---
---
---
---
---
---
===
How can you make this table or create something even better?