My entry into the We-Write! My Start and Your End! freewrite contest.
===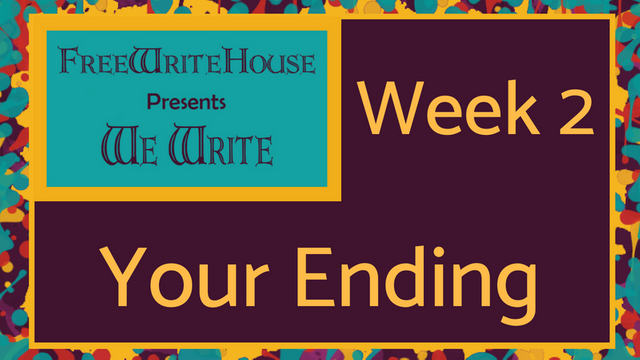 The Start of the Story
By: @freedomtowrite
Lydia touched the soft pedals that belonged to roses perched by her grandma's front door.
"Smooth as silk." Her grandma always said. "But be careful of the thorns, they prick."
It was true she realized, about more things than just roses.
Take this afternoon for instance. She had gone into work just like any other day. Her coffee still warm in her hand as she sat down at her desk.
But as she looked up to her computer, there stuck to the screen was a post-it note that read...
===My ending===
Lydia - Bathroom - 5 minutes
It was Sally's handwriting. She probably wanted to talk about the guy she was with last night.
Lydia entered the bathroom. Not a sound was heard. "Hello?"
"Over here. In the stall. shh."
Lydia walks over to the stall door and opens it. Sally waves with her hand to enter and shut the door. "I was with that prick last night. He came across as being so sweet. His mother came with us to eat."
"His mother?"
"Very strange. I should have walked away just then. I didn't. Stupid. He ordered a bottle of wine. I must have had two-thirds of the bottle."
"I thought you quit drinking."
"Never mind that for the moment. His mother broke into our conversation, asking if I wore silk panties or not. She explained she wanted to know because of her son having an allergic reaction to many different materials."
===
If you would like to find out what freewriting is all about, go here.
---
---
# Badges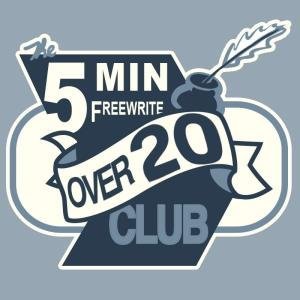 If you are enjoying my work -
---
---
Tools:
---
---
Ongoing Contests
---
---
My Completed Freewriting prompts:
---
---
---
---
---
---
===
How can you make this table or create something even better?