"Run for your life!" Parker shouts as he rushes through the door of the dilapidated building out onto the street. "The witch is after us."
Dan and Val waste no time as they trail close behind their panting friend.
They reach an alleyway full of garbage stacked a mile high. Up the side of a wall is a staircase leading up to the roof. "This way," said Parker.
"But she has a broom and flies on it," said Val.
The three looked at each other. Each one wanting the other to lead the way.
Dan bolts toward the parked van in the garage that is over the chain link fence. Val and Peter are on his heels. Scaling the fence, they land with their feet moving.
The witch cackles. They see her in the light of the moon with her rump sitting on the broom's handle. A black cat on the back with green glowing eyes lets out a shrewd meow.
The three clamored into the van as the witch swooped down, avoiding being taken home for a midnight snack by a hair's breath.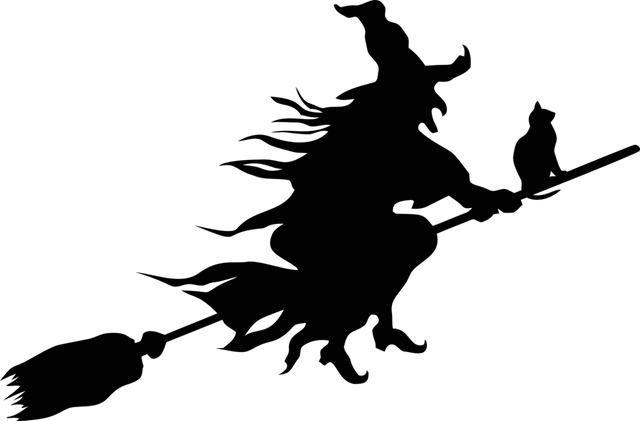 ===
If you would like to find out what freewriting is all about, go here.
# Badges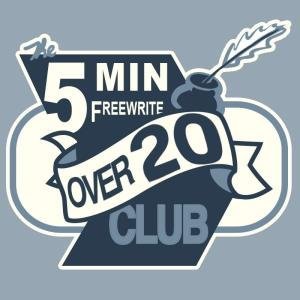 If you are enjoying my work, please -
===
Upvote my posts through steem auto and add the other people and groups you would like to support.

Support me and others through steembasicincome shares. (This also helps you because you will also get a share for sponsoring somebody.)

Click here --> Steemmonsters. This is an offical affiliate link. So, not only will you get awesome cards, but you will also be helping me out.

Send steem directly to me! because you want to. 8-)
---
---
Coming to you from arcange, a friendly warning to all who want to be successful on the steemit platform:
A bit of paranoia is the basis of security.
There are a few simple rules to follow in order to avoid having your account hacked:
Rule 1: NEVER, I repeat, NEVER use or give your owner key or password!
Rule 2: Use your posting key to login, post and vote on trusted websites like steemit.com or busy.org.
Rule 3: NEVER give your active key as this key allows to control your funds! Only use your active key for special operation like money transfer or account update on trusted websites like steemit.com.
Rule 4: Anywhere else, if you are requested to provide any of the above key: RUN AWAY!!!
---
---
Tools:
---
---
Ongoing Contests
---
---
My Completed Freewriting prompts:
---
---
---
---
---
---
===
How can you make this table or create something even better?
stackedit.io, which is great for seeing what you are doing while you are building your page.