Below is a @freewrite story that is part of a 5-day challenge too myself.
Halcyone Days | 2. Window | 3. Rote
Below is day 4 is combined with days 1, 2, and 3. The prompt is: Perfect Nanny
---
---
Halcyon Days
It was the tail-end of the Halcyon days, right before the disruptive weather that wasn't typical for this time of year came whipping through at speeds of 1oo mile an hour winds, followed by rain that could turn into ice and kill a man, followed by lightning and thunderstorms that shook the ground. This happened every hundred years or so.
Leil Hochi watched the birds from out the window. They were particularly brutal during mating season and he could always tell which bird would go up against the more experience to challenge for the mating position. The thrill of waiting to see who came out on top still surprised him at times. They never quibbled over the deaths.
The planet, Ebichi, seemed to rock with the waves crashing against the shore, the calmest it will be for months to follow.
The viceroy tapped his finger on the chair's bar, his ideological ideas not playing out as expected and he's about to lose half of what he built because he failed to listen to his council.
His niece entered the room, a book under her arm. The spine read Kybalion. Another storm was brewing, although she couldn't see it yet as she was wrapped up in the old ways her uncle used to treat her. She forgave his cruel remarks, suppressing each lashing that struck her soul with a new intensity.
"What is that under your arm?" asked the viceroy.
"A book."
He shifted in his chair, visibly annoyed at her reply. "I can see it is a book. Where did you get it?"
"A courier dropped it off. He said it would be of interest to me." She came up to her uncle and kissed him on the forehead before taking a seat beside him. "Don't worry about it."
"I'm not worried. I thought we went over this. You're too good to be reading like the commoners. Leave that trash to them. It rots your mind." He'd seen the book before and heard of its said powers. A bunch of hocus pocus and nonsense is what he thought of it. Man's law were the highest in the land and he would not have anyone thinking otherwise. But, he couldn't snatch it away from her because then she might turn against him. He had to be subtle due to her rebellious nature.
Leil pressed his hand against the window, feeling the temperature drop as he watched the moon rising into heaven as the sun disappeared behind the mountain. The storm was a day out, according to reports.
Leil took his hand away from the glass and watched as the heat from his body evaporated off from the window. Turning around, he looked at Yohunu, taking note of the single flower in her hair and the way she slathered her toast with a butter knife. So much to learn yet.
He walked toward the viceroy in the rote way he'd been taught since his early childhood days, after being captured and brought to live under the viceroy's roof as a slave, an honored one but still a slave.
The viceroy sat stewing, almost ready to burst out. He'd hated those who didn't fit into the cookie-cutter shape he deemed worthy. He was scheming ways in his mind how he could further square the circle in his niece's mind before she got any brilliant ideas. A rope around her neck, a hired assassin, have the slave do it - yes, he went crazy. Call the guards to save me before the slave gets to me. No, you'll have to kill him or he'll talk.
In walked the perfect nanny, the only woman who the viceroy could trust to carry out the trash, no matter the relations. In her hand was a silver tray with a lid covering it. The smell of burnt toast swept out from underneath the covering into the room.
"Viceroy Eqi, we overcooked the toast just the way you like it."
"As always," his mind not waving from what he had planned for his niece, "your timing is perfect. I'm famished."
The nanny came up beside the viceroy and set down the tray on the table. Leil Hochi watched in silence as he whispered something in the nanny's ear. As she left, she broke the custom of how to leave the viceroy, two bows and a head nod. Her vigorous steps led her to and out the door's exit, creaking shut behind her.
---
---
If you would like to find out what freewriting is all about, go here.

Regular Freewritehouse features
Announce the Adoptee -Monday
Recommend your Favorite Freewrite and Win SBI - Tuesday
We-Write and win SBI - Every other Wednesday
Freewrite Favorites - Thursday
Adopt Me!! -Friday
Over 20 Club - Saturday


# Badges

---
---
If you are enjoying my work, please -
===
Upvote my posts through steem auto and add the other people and groups you would like to support.

Support me and others through steembasicincome shares. (This also helps you because you will also get a share for sponsoring somebody.)
Affiliation links
Click here --> Steemmonsters. This is an official affiliate link. So, not only will you get awesome cards, but you will also be helping me out.
---
---
A project with me and the bananafish knights is yours to quest in.
Although the riddle has been solved by a magnificent sleuth, Quest in the Realms is out for you to explore.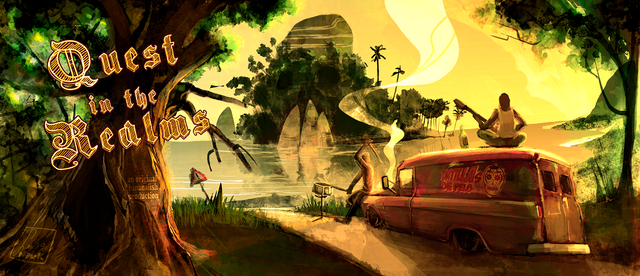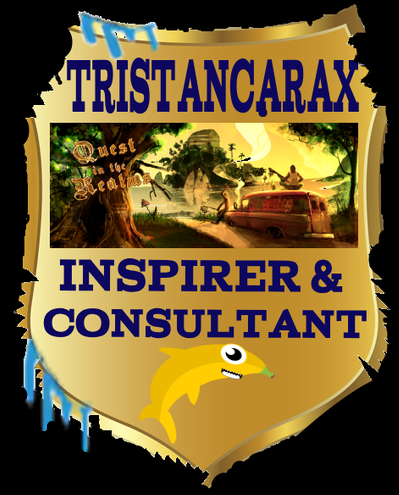 [created by @ brisby]
---
---
Tools:
---
---
Ongoing Contests
---
---
My Completed Freewriting prompts:
---
---
---
---
---
---
---
===
How can you make this table or create something even better?
stackedit.io, which is great for seeing what you are doing while you are building your page.