Beginning starts here at: Flea Market
===
@iamjadeline - I'm so glad you are listening. Some think I have gone crazy, but I assure you - after days of following her around, I know the truth on what she spends her time doing.
Back to the meteor - A girl steps out from behind the barbershop. She is wearing a pretty pink dress. "Come with me. I know I've seen purple squirrels around here somewhere."
A doorknob is on the cardboard box shaped like a house. "You can play dolls with me here," says the girls.
@mariannewest said it was time for her to vacate the area when she saw where the little girl had been going to the bathroom.
She leaves back to her van where there is still work to be done. I mean, how can she leave us all hanging without upvote memememe and … She knows we have anxiety issues.
hahaha
That was fun. Until next time …
===
If you would like to find out what freewriting is all about, go here.
---
---
# Badges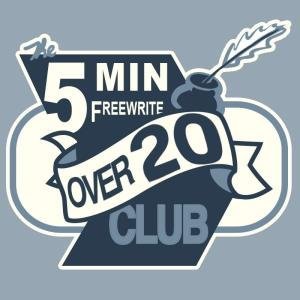 If you are enjoying my work -
---
---
Tools:
---
---
Ongoing Contests
---
---
My Completed Freewriting prompts:
---
---
---
---
---
---
===
How can you make this table or create something even better?