It is that time when something is burning to get out, but I don't have the words to get it out.
I think I'm going to go elsewhere. This isn't working for me. Or, maybe it is and I need to stick with it. write write write. Who cares?
Might I be getting into that negative frame of mind again?
Do any of you have that problem when you write something really good (not only you think it is really good) and the next day it is like starting all over again? Nothing comes to mind.
I wrote something; therefore, something came to mind.
I have been studying the I Ching. I like the different hexagrams (symbols) used to represent nature. I've yet to get to any depth in regards to this subject. I just know that I like it.
The flame of passion burns inside of me. This world must change. The only way to successfully change the world is to change me. If I can do that, a whole new world will be open to me to explore.
Who wants to be free? Who is willing to put in the work to get free? It will be painful. All growth will go through growing pains. I'll probably complain it about it some more and make it worse on myself before I am finished playing that game.
===
If you would like to find out what freewriting is all about, go here.
---
---
# Badges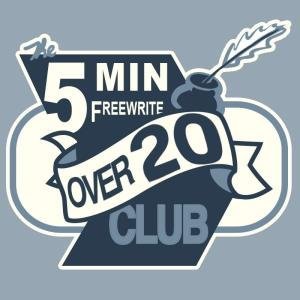 If you are enjoying my work -
---
---
Tools:
---
---
Ongoing Contests
---
---
My Completed Freewriting prompts:
---
---
---
---
---
---
===
How can you make this table or create something even better?