Day 679: 5 Minute Freewrite: Friday - Prompt: mountain peak - Last Fire
8-30-2019
Distant Shores
Jack gathered drift wood from the beach to build a fire. He got to work building the small fire to keep some of the chill off of both of them. With no supplies left he hoped that Shelby would be there soon with a boat. The mountain peak they needed to get to was just across the water. Twenty miles of water was all the stood between them and safety. Mt Redoubt, many just thought it was a volcano, named as such because it sat across the inlet from the Russian Fort (Redoubt), above on the bluff from where Jack sat building his fire on the beach.
Tristana was quiet Jack noted. He went over to her to help her to the fire, she had wounded her leg while they were fleeing a couple of days ago, and she was not doing well. Shelby was out looking for a boat, Jack hoped she would be back soon. "Arggh"..cried out Tristana, "Shush, it okay doll, I'm just getting you closer to the fire, the sun is setting, and I need to keep you warm".
"It's beautiful", Tristana said as I settled her by the fire and then myself with my arm around her holding her. her forehead was so hot, I was getting worried.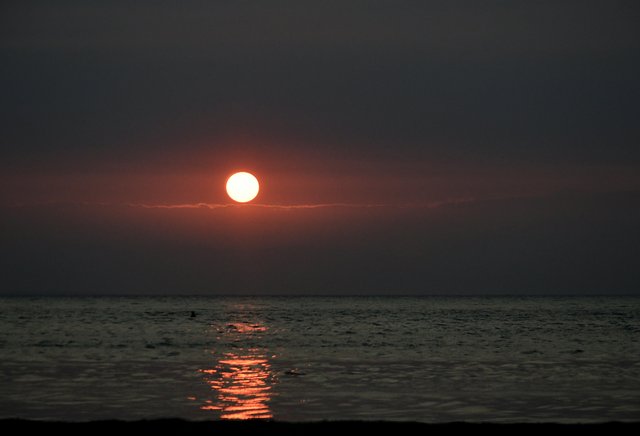 "I'm sorry Jack, tell Shelby I love her and that she needs to..." I sat staring into the fire as Tristana died in my arms. tears gently rolling down my checks. So close, the Redoubt was so close, one more night and he would have maybe been able to save her.
---
Prompt From: Day 679: 5 Minute Freewrite: Friday - Prompt: mountain peak
Click-enabled link to my feed:
Click-enabled link to my feed:

One day I hope to gather some of these freewrites I have done and expand on them. A nice thing about them is that any part of a story can be told. In this one I envision it as a middle point, not an ending or beginning, somewhere in-between.