Kids and grandparents
Kids understand love. Kids may have tiny brains but they do analyse what is going around them. When I got married to my husband, I could feel that he was not very keen on taking me to meet his ageing grandmom. When I asked him the reason, he said that he didn't love his grandmom because she never loved him like she did to his cousins with whom he stayed. I felt bad for him thinking how could a grandmom differentiate between her grandkids. As time flew, I realised that she never stayed with my husband or his family even for a week her entire life and probably that made them feel the difference.
Later on, I had my son and my mother in law was staying with us. My husband's brother already had a son and they stayed an hour long drive away from us. For some reason my mother in law would degrade my son and often compare him with my brother in law's who was seven years apart. She is a narcissist. With time, I noticed that her gathered grew stronger and she couldn't say few loving words to my son even while staying with him in the same house. My husband also noticed it but pretended to ignore.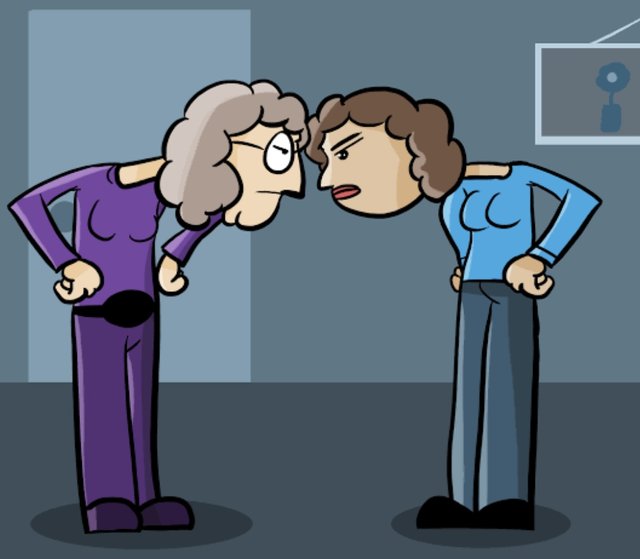 Image source : http://bit.ly/33yucsb
It reached a saturation point when my mother in law would ask my son if he flunked in his exams and he would nod his head in a 'yes' even if he scored well. My husband told him that he should not be doing it and my son asked him if he feels what she does to him is right? My husband didn't have answer. My son went away and I told my husband that it is same as his relationship was with his grandmom. It was just that his grandmom had a reason to not love him and his mom is simply ruining her relationship for no reason.
My son doesn't back answer his grandmom anymore, but he doesn't love her either. My husband doesn't make him love her and is okay with what's going on.
Toxic women should always be kept away.