A portal of destruction: Aftermath of a rape victim.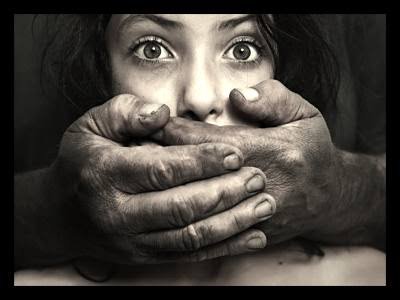 Suffering in silence is why a great number of people, young and old alike fall into depression after being traumatized by an unfortunate event which they choose to keep in the dark because they are in that situation weak and helpless.
A lot of people have had bad experiences which has left them in some sort of trauma irrespective of age, size or gender. I'd like to share a story of a young lady who happens to be my friend (she gave her consent to do this). The name used is not real but the story is valid.
Gina was raised by her mother singlehandedly after the death of her father who died in an auto crash, although without aid from anyone her mother struggled to make ends meet and ensured that she lacked nothing. Gina turned out to be a child of consolation to her mother as she abided by her mother's precepts and principles, she loved the Lord as a Christian and was determined to make her mother proud. She missed having her father around and didn't know what a father figure really was.
Fortunately for her, one of her uncles returned to the county after spending almost half of his life in diaspora and he offered to sponsor her through her University. Joy filled her mother's heart, at last heaven had sent help. After 4 years, Gina graduated with a first class honor and her mother and uncle were glad at heart. Little did Gina know that the devil had other plans for her.
An interview for a job was taking forever to come after submitting several applications in prominent establishments but like they say "the patient dog eats the fattest bone" and so Gina waited patiently. She was now staying at her uncle's and never suspected any danger ahead but she had grown into a very beautiful woman and was well endowed so much that her uncle was seeing her in another light; the lust of his flesh clouding his reasoning as the days turned into weeks. Evil begins from a single thought and when such is nurtured, havoc is wreaked.
Uncle couldn't keep the "thing" in between his legs under control and one night he stopped at nothing to have a dip in her "Honeypot" and her innocence was taken away but she couldn't speak up.
Who would believe her?
The society in which found herself was known for dismissing anything said by the girl child, only the boy child was cared for.
The aftermath of the rape was an unquenchable desire for sex and a search for different climax of pleasure; she just couldn't have enough. She soon ventured into the world of hard drugs and was now a first class prostitute hanging out with the so called big boys in the society until she fell sick and tested positive HIV. What a sad story, right?
Like Gina, lots of girls have experienced something akin to Gina and are scared to speak up. Their assailants walk free and blameless.
Help others learn, speak up today. The blame isn't yours.