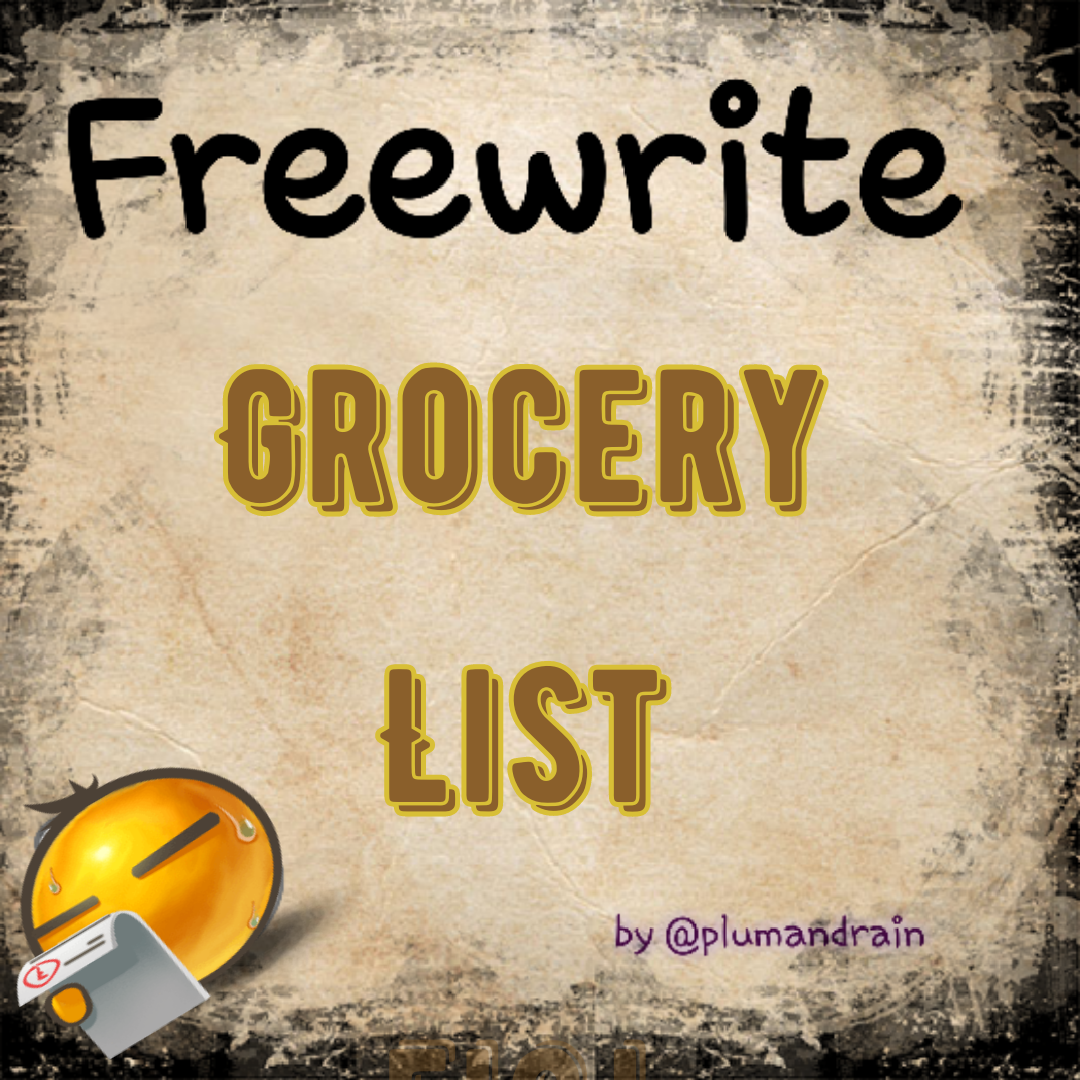 The below was written to join the 5-minute freewriting initiated by @mariannewest.
After knowing the prompt, I used my note8 to write down my article by hand: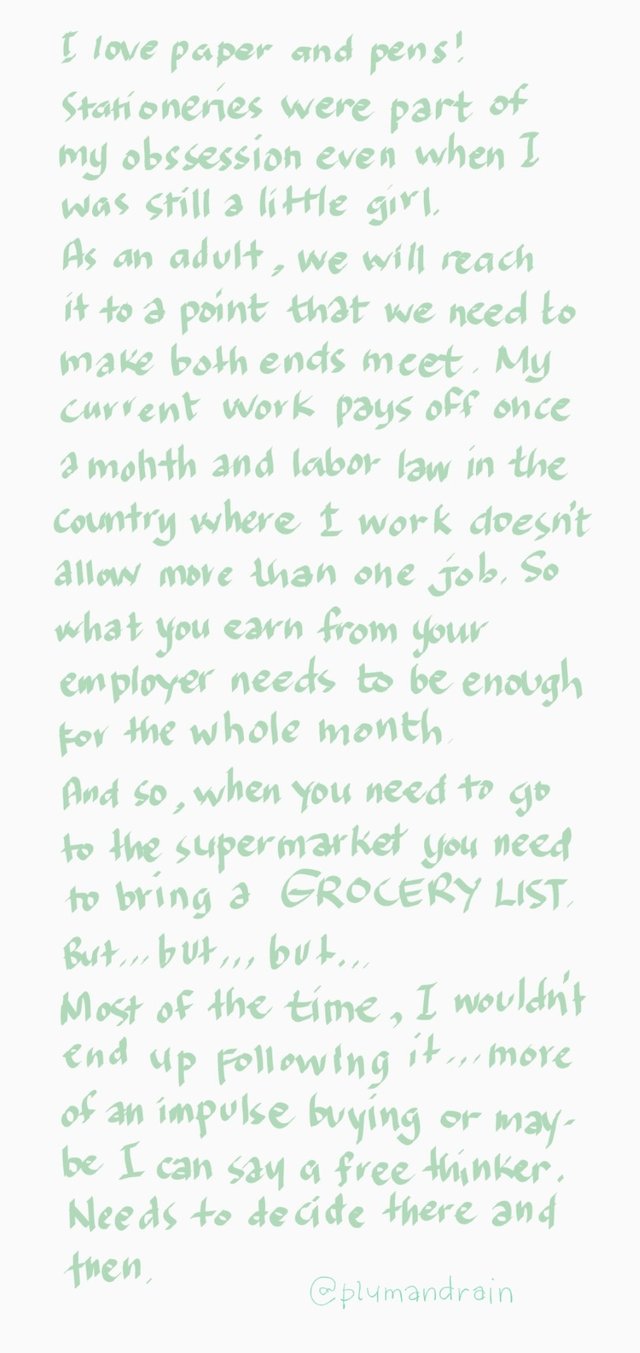 Afterso, I love to transcibe it down and here it is
Transcription
I love paper and pens!
Stationeries were part of my obssession even when I was still a little girl. As an adult, we will reach it to a point that we need to make both ends meet.
My current work pays off once a month and labor law in the country where I work doesn't allow more than one jon. So what you earn from your employer needs to be enough for the whole month.
And so when you need to go to the supermarket, you need to bring a GROCERY LIST.
But... but... but...
Most of the time I wouln't end up following it... more of an impulse buying or maybe I can say free thinker... needs to decide there and then
---
I hope you enjoyed reading!
Tchau,
@plumandrain