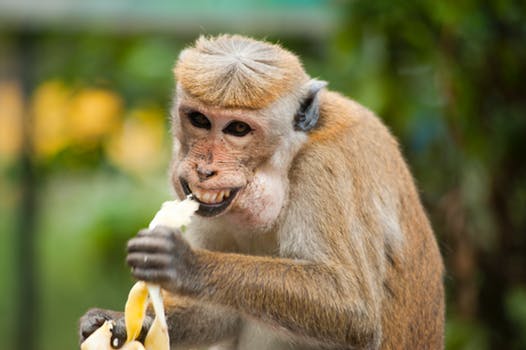 Pexel photo.
Mary calls to Chozzy and gets his attention.
"Time for your vitamin my handsome boy."
She hands him the pill and a banana afterwards.
"Oh my god. Are you serious? Now he gets vitamins?"
"Chill out Kelly! Yes he is getting them now. We want him
to stay healthy."
"Oh, I'm sure he is getting plenty of vitamins from eating
the birds!" says Kelly.
"Will you just drop the charade already. No one has any
proof he is doing anything wrong."
"Well maybe if those cameras were really working, you
would all see he is toying with you." Then he said,
"I'd love to give him some vitamin B from my boot."
Mary shakes her head and walks away to the other end
of the cage, while carrying Chozzy.