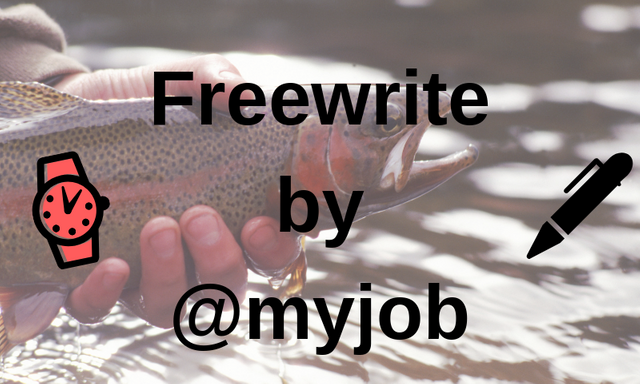 This is my post for #freewrite Monday prompt White Collar by @mariannewest.
I was a weird child, I loved school but my Dad made me quit after the 9th grade, he said a woman does not need an education and I needed to stay home and help out around the house. I ended up never staying home, I started babysitting for a couple who lived down the road from us, her husband was a truck driver so I stayed with her most of the time.
At this time we lived in Missouri I always dreamed of a white-collar job because being a fisherman in Missouri was out of the question. In the late 70's I moved from my Dad's house and was living with someone in Springfield Mo. I sign up for classes to get my GED. After getting my GED I went to a trade school. I signed up for secretary type classes, I took typing, which I was not good at. I took shorthand and was pretty much ok with that and I took accounting, in school math was my favorite subject so I did really good at accounting. I graduated from the trade school but before I could get a job my Mom called and said my brother that was 2 years older than me had passed away. I came back to Florida for his funeral and only went back to Missouri to get my things, I never made use of my training for the white-collar job. Which I am thankful for that, I can not see myself being happy by sitting in an office all day.