Hi there!
For @mariannewest in #freewrite
This prompt made me think of a scene in one of my stories called "The shopping for October Revolution."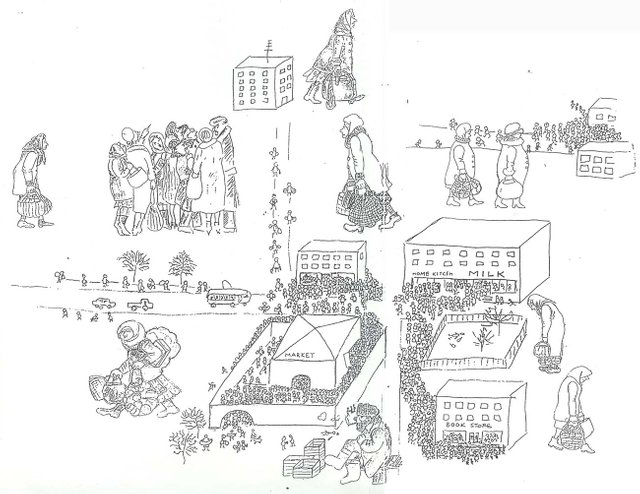 Near the market gates, where people stomped with the homemade goods, already from far, Matriona noticed white crocheted shawls. However, at first, she priced homemade round mats, to decoy her interest. The mats asking price was three rubles, but Matriona was able to lower the price to two rubles. After that, she even chomped her lips but didn't buy the mats. She was afraid that her daughter in law would scold her saying that she had a posh taste. But what nice mats they were, and the price was good too.
Her eye again fell to the white crocheted shawls that two fat women held in carefully spread hands. Light and soft, with only one paper thread. For a long time, Matriona dreamed of such beauty, only it never made sense to buy it. Such shawls were dime a dozen, on every market. Saturdays it was even offered near the Underground station. Why would you spend LIVE money on something that was not even a deficit item? Also, her years weren't the "shawl years." People would say: "Why do you, old hag, trying to dress fancy? Why do you need this white crocheted beauty? Who are you going to show off to – your own kind- old hags?"
But my, oh my, how good the shawls are…I would just buy it right now. Here's the money…