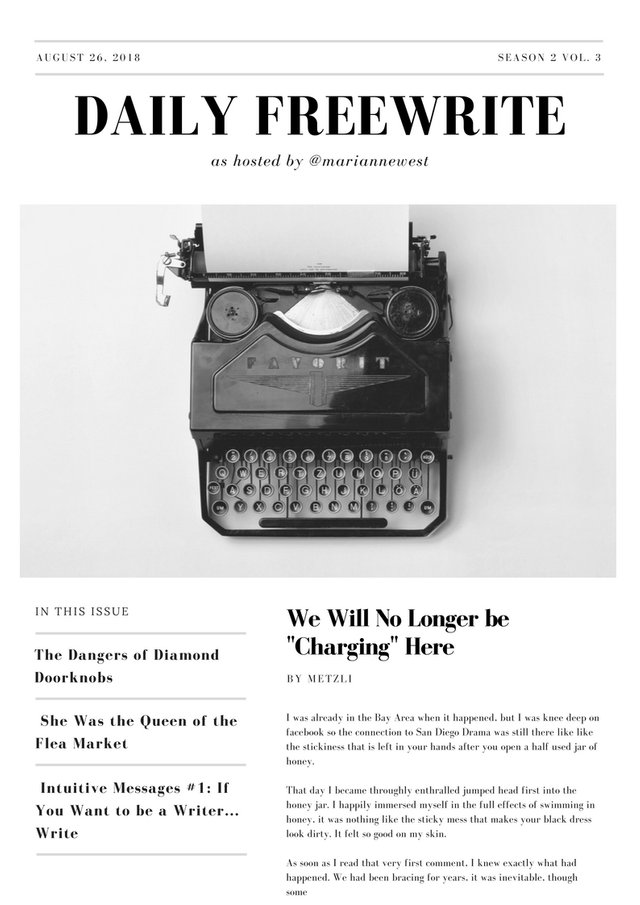 I was already in the Bay Area when it happened, but I was knee deep on facebook so the connection to San Diego Drama was still there like like the stickiness that is left in your hands after you open a half used jar of honey.
That day I became throughly enthralled jumped head first into the honey jar. I happily immersed myself in the full effects of swimming in honey, it was nothing like the sticky mess that makes your black dress look dirty. It felt so good on my skin.
As soon as I read that very first comment, I knew exactly what had happened. We had been bracing for years, it was inevitable, though some of us has always denied it to themselves.
I had lots of Private Messages
Have you heard?
That sucks, huh?
How could they do that to us? Bunch of bitches
People were mad, people were talking shit, people were having fun with it, and I expected all these words to be passed, but the level of sadness that was felt by the whole community was palpable. Sadness was everywhere. Eggs were being thrown at headquarters. Merchandise piles were being burned.
What are they going to do about the tatoos?
Classmates past popped up on my feed, even though I wasn't "friends" with them. There were tears. Opinions about people were made. Shifting of the flags. Denunciations. I will always love you commentary. Surprising rants with real anger! I got to see what some people act like during breakups.
I finally understood why they were so mad at me.
And after a morning full of this Drama, I finally realized that I care not one little bit about football anymore and that the fact that the San Diego Chargers would now be the Los Angeles Chargers was inconsequential to my life. So no, I would probably never ever respond to: Tada, ta ta ta taaaaaaa!
With a resounding: "Charge!" Ever again.
But I don't really care. I never really have made a big deal over break ups or endings. Especially when the decision has already been made for me, and the obvious next step is so clear its decided.
---
This was my response to today's freewrite prompt hosted by @mariannewest. I think I've written about this topic before, but I'm not sure.

images and graphics used are mine and compiled together using Canva or simply uploaded from my phone. except the banners which are used with the permission of the community who they were created for