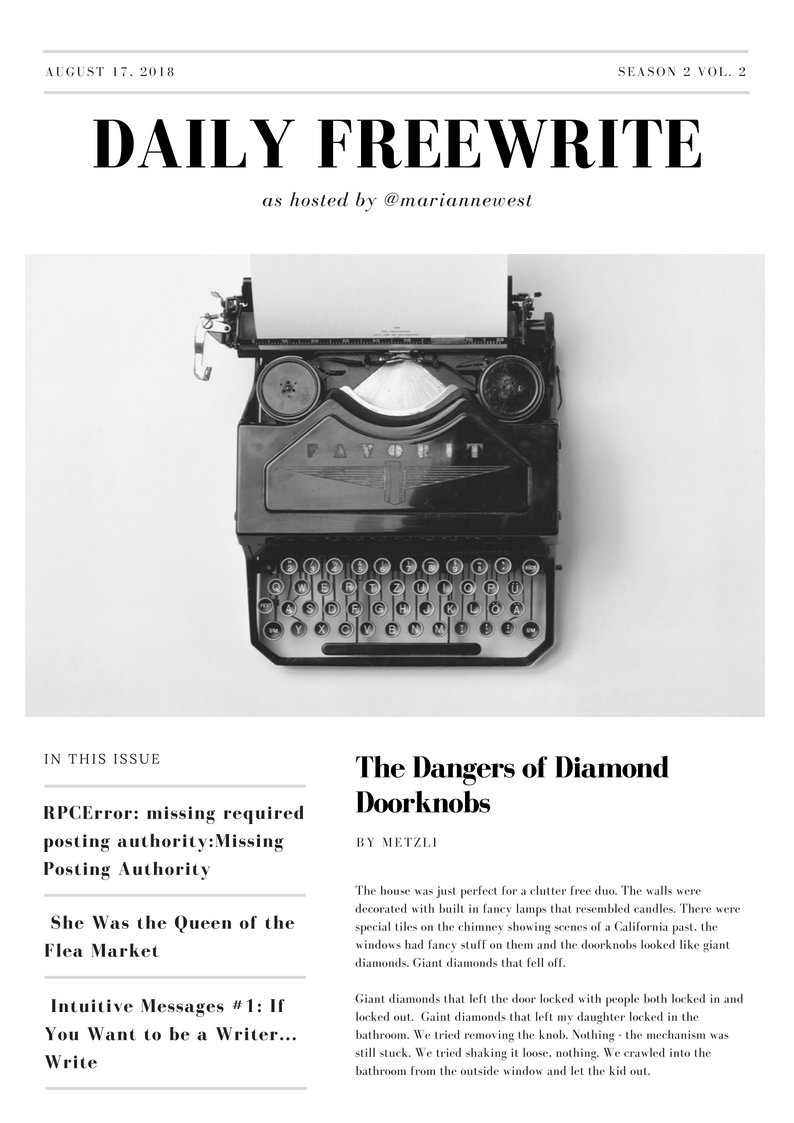 The house was just perfect for a clutter free duo. The walls were decorated with built in fancy lamps that resembled candles. There were special tiles on the chimney showing scenes of a California past, the windows had fancy stuff on them and the doorknobs looked like giant diamonds.
Giant diamonds that fell off.
Giant diamonds that left the door locked with people both locked in and locked out.
Gaint diamonds that left my daughter locked in the bathroom.
We tried removing the knob. Nothing - the mechanism was still stuck. We tried shaking it loose, nothing. We crawled into the bathroom from the outside window and let the kid out.
But now what? We need that bathroom.
We figured and figured. And them... somehow the door opened and unjammed.
We had plain doorknobs after that. Those silly silver ones that turn and don't have locks. The bathroom still had a lock. A big fat boring one.
My kid still asks if we can have giant doorknob diamonds again.
No. No. No
---
That was my response for today's Freewrite. Thank you for taking the time to read.

image compiled using canva