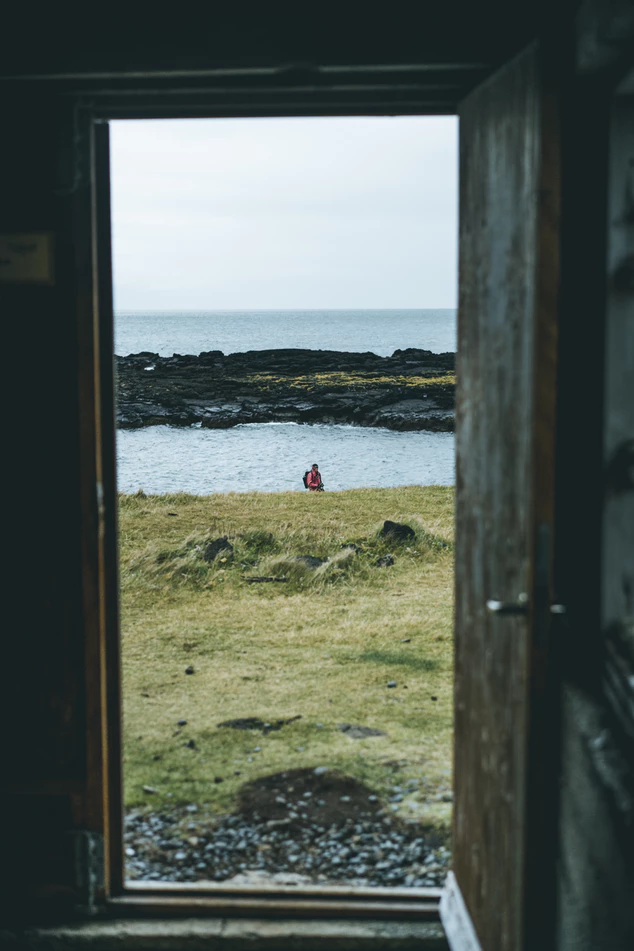 I took my dog for his round-the-neighborhood-walk while the sun is out. I noticed one of my exes truck is parked in front of a blue house on Lexington, saw him busy with hand-sander just inside a chartreuse painted door. He didn't notice me and I hadn't walked through the door, so even though I saw him, I continued on, made the route round and on the way back I did wave and we talked a briefly about a non-profit theater & music place he's being goaded by local art's people to manage.
I let him know I think it's a great idea and one in which he won't have to strain his aging body as much of his construction contractor work is—a transition he'd mentioned before. I told him I'd be the doorman the same as I sometimes do at another downtown venue, for free admission, forty under the table and a drink to sip.
He'd keep me in mind.
I walked through my own front door, took off the dogs' red leash and saw my phone, picked up, got the vibratory indicator of recent action and saw I had eight new text messages! One from another ex who is showing me he can relate in my language after his own language in which he says, "I committed emotional murder of our relationship."
There are always, for all of us, feathers and crows.
My sister has sent the other seven, she and her most recent man "Bible bashing" one another, using scriptural texts in their projections, nailing one another with what they've been nailed, many doors removed, Aldous Huxley's admonition, the Doors of Perception might work better? For where is a door of perfection in the evils of capitalized, fundamentalized truths?
There seems this constant talk now of empaths and narcissists and when I Googled to find any academic treatise on how we might recognize and map our own flipping experiences in the gazing of our beauty in crystal-cleared pools and then seeing the other embarrassingly making kissy faces in the mirror I found nothing. A difficult search, needle in the haystack of thousands of Huffington Post articles on the ten danger signs of attempting any closeness with one of these monsters and how you must proceed, do x, y and z to step away, close a door and heal, but under no circumstances turn and open that door that shows, hey, this is the same house!
Yes, perhaps there are those who are more empathetic and those who look out only for numero uno, but don't we both, at times, espouse these traits? Believing that we know what is best in our relationships? Taking the easy, McDonald's, kick-him-to-the-curb approach? I'm not saying we can't put in our best efforts and still fail and have to call it quits (believe me, I've done it a number of times), but what about those from our parents' generation, that just said what happens behind closed doors is our own business and that "making it" wasn't as much a choice, but a solid commitment, taking turns fucking and being fucked, lifting and being lifted, in shadow and light, in sickness and health, looking in, or out, of our doors?
---
Photo credit: Alexander Milo/unsplash