There is a phrase I heard once and it says
"Sometimes we are a knife and sometimes we are the wound."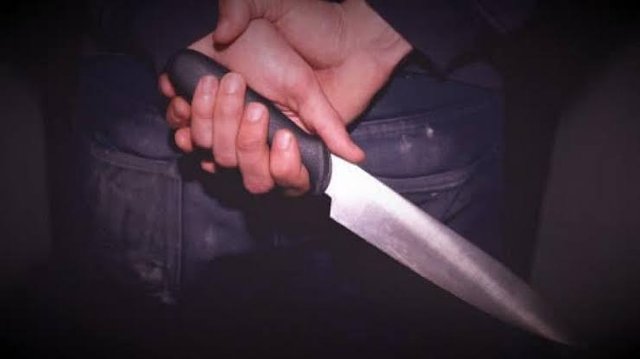 Image taken:
https://www.google.com/amp/s/www.rcnradio.com/internacional/un-hombre-detenido-en-sidney-tras-un-ataque-con-punal%3famp
And it is very true how many times we have not hurt someone either intentionally or not and I mean from the emotional point of view but there are times that hurt us.
The important thing is to realize when one is a knife since once the damage This fact is very difficult for that person to forgive you since it is very likely that it is too late.
You have to think very well before acting since in these times hurting is very easy. a broken paper is not the same even if they paste it.
Follow @mariannewest
Link:https://steemit.com/freewrite/@mariannewest/day-669-5-minute-freewrite-tuesday-prompt-knife