Inspired by https://steempeak.com/freewrite/@mariannewest/weekend-freewrite-9-14-2019-single-prompt-option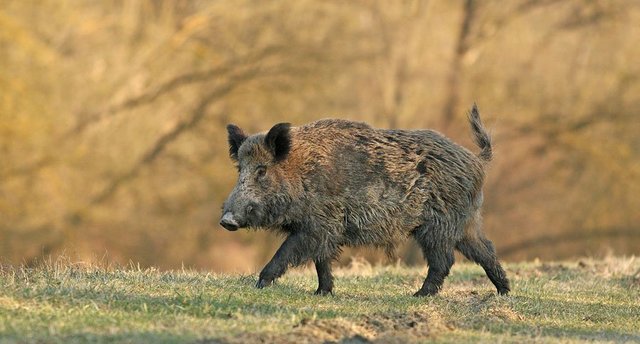 Source
I was sitting one morning on the front porch of our cabin in the mountains having my morning coffee. The sun was still low in the sky and there was a crispness to the air. My mind was on the list of things I was going to do that day.
All of a sudden, out of the corner of my eye, I saw something unusual - a wild pig walking down the street! In all of the years I've been here, I'd never seen a wild pig. Especially wearing green socks! None of the hunters had mentioned seeing any pigs...
As that one was rounding the bend, another appeared from the same area the first had come. Now wasn't that strange - TWO wild pigs walking down the street. I might just have to call someone and see if they had seen such a thing. And this one also had green socks on. I wonder if one of the neighbors had taken up raising pigs. I think I would have heard about that in town...
My musings were interrupted by ANOTHER pig walking down the street. You'd think they'd stick together, all wearing green socks like that. Maybe the first had decided that it was time to see the world and the other's were more timid...
What's that? A FOURTH pig walking down the street! But something is different about him. Were the other's trying to get away from him and his red socks? Or maybe he was too busy taking in the sights to keep up.
Soon my analytical mind started kicking in. If we had never seen wild pigs around here and all of a sudden there were FOUR pigs walking down the street, what could it mean? Maybe another will come along.
I waited all day and not another pig came walking down the street. That really got me thinking, but the answer to the mystery eluded me.
I woke up suddenly at three in the morning. "Of course!" I cried as the answer came to me as clear as day in the middle of the night:
Three out of four pigs prefer green socks!