Pretty much everyone these days has heard of Steampunk.
A big part of Steampunk is the fashion. It's sort of a nod to a bit of history, with a focus on brass and copper and gears and leather and top hats and goggles. It's pretty cool looking. It's like high fashion that any of us can choose to adopt. Well, as long as we don't care about normies judging us.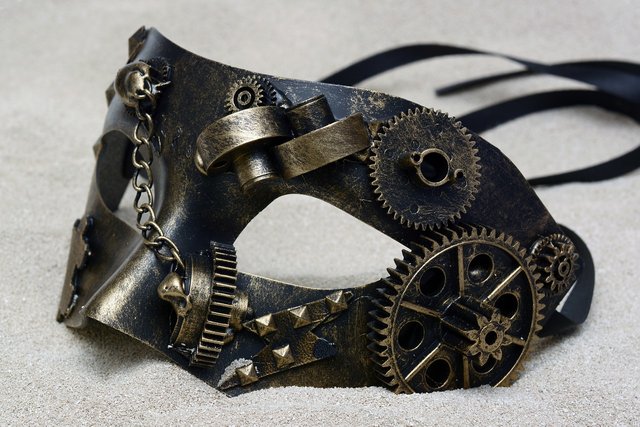 Image by annca Jan. 13, 2018 (source)
Used under the Pixabay License
Another part of Steampunk is science fiction. That's where the steam part comes in. There's this fantasy aspect where people make these fantastical inventions, many of which could never exist. But that doesn't mean that all of them couldn't exist, in some form or another.
See, steam is actually a pretty viable technology, despite the fact that we've abandoned it pretty much for so long. We still use steam for geothermal energy and nuclear energy and natural gas and even solar! Yes, solar. See, photovoltaics aren't actually that efficient. Those would be those standard solar panels. Using a ton of mirrors to reflect the light from the sun to heat up water is actually more efficient than solar panels. Crazy, huh?
But we moved to the internal combustion engine.
Gas is a limited resource though. We can't keep exploding gasoline in a small little chamber and ignoring the fact that the majority of the energy is actually wasted in the form of heat.
Perhaps steam has a future. And maybe we could romanticize it a bit with a bit of Steampunk.
Imagine for a moment a hotrod, with an engine that's a combination of a standard internal combustion engine and a steam engine that starts to kick in the hotter and hotter you get the engine, actually giving you a bit more power while cooling it down and both of these engines are hooked into an electric hybrid drivetrain.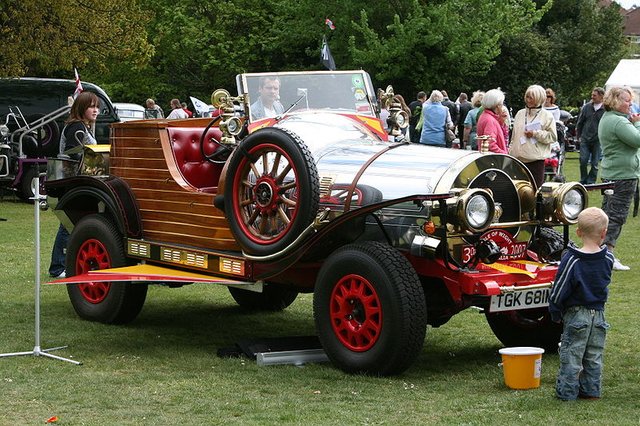 The car from the movie Chitty Chitty Bang Bang at the Cowes Rotary St. George's day event in Northwood Park.
By Paul Slade 26 April 2009 CC BY-SA 2.0 (source)
In our search for more efficiency from the combustion of fuels, we will harvest some of that energy that is turned into heat, or try to avoid it being turned into heat, but will steam possibly have it's places in that future? If it does, it doesn't have to be brass and fancy and cool and nostalgic, but I think that we're really missing out on something if we don't at least have a bit of that fashion and fancy in there. Not everything has to be industrial and boring. It can be beautiful and functional. And I kinda hope that there is a bit of steampunk in our future.