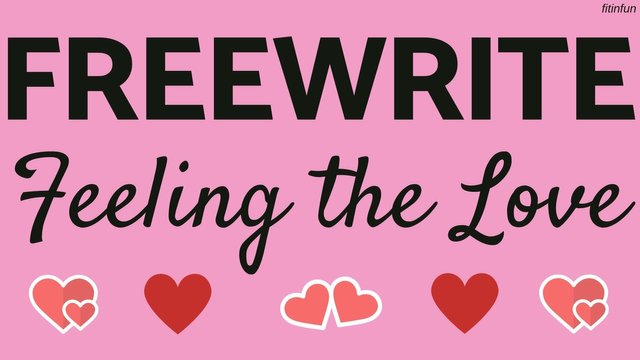 I am in a discord group for and post to the tag of "steemitmamas". This is a group for anyone that is a mom under whatever definition they have for that. I have not been in the group too long, but I have gotten a lot out my involvement and I am go glad to be there.
I'm having so many problems with my son @bxlphabet now and being across the world from him does not help. I don't want to say that only another mom can relate to what I'm going through, but the support in this group has been very helpful so I can keep going.
In this group, we have a place called "shown some love" to indicate if you have commented, upvoted or resteemed another mamas post. This is the reason "feeling the love" made me think of steemit mamas – close enough, right?
My post is for the #freewrite daily challenge by @mariannewest. Freewrite is a great way to post on steemit when you do not think you have the time, or talent, or anything to say. I know you can do this too! Here is Marianne's freewrite prompt post for today. Give it a try and surprise yourself.