5 Minute Freewrite Day 585: Tart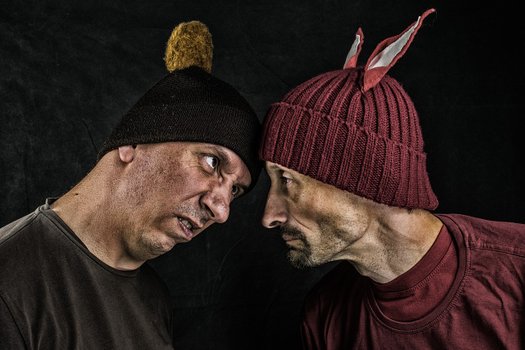 The four friends were sitting around the small table, each eyeing the tiny box in the middle of it. The things you could see in their faces were so varied that it would be quite hard to guess any common feeling. There was some fear, some anger, a little anxiety and a lot of hunger, and turned into metaphorical knives, they were thrown towards the center of their current world: a blue cardboard with fine calligraphy and a teal lace.
One thought was common among them, they remembered that old western movie with the four guys in a circle, guns out, waiting for any movement as an excuse to be the first one shooting. In this case, no guns but with other ways to hurt.
One pair of lips opened slightly, just enough to mutter words loud enough for the other 3 to listen:
"So, why is there only ONE tart?"

For: https://steemit.com/freewrite/@mariannewest/day-585-5-minute-freewrite-tuesday-prompt-tart