Day 389: 5 Minute Freewrite- No More Excuses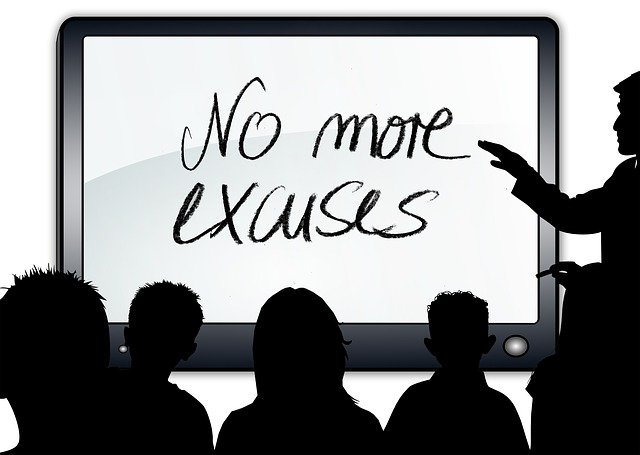 Source
You may have the habit of giving reasons to keep yourself safe. These excuses may seem rational to you since your intention is to avoid harm. However, they may separate you from achieving your purpose.
You may have set goals to help you realize your target. Giving excuses to avoid taking risks can only widen the distance between you and your goals. The good intentions you have to keep you away from harm may be stumbling blocks to achieving your success. They can hinder you from working hard to actualize your dreams.
Once you start making excuses to remain in your comfort zone, you make more excuses. Try to carry out the plans you created for realizing your target. You can get over excuses if you work on your goals consistently. Remember, you can become good at something if you do it regularly.
Say no to excuses. This decision will help you avoid turning yourself down when challenges arise. Besides, it will close the gap between you and your goals. No more excuses, execute your plans and achieve results.