Day 382: 5 Minute Freewrite - The Tornado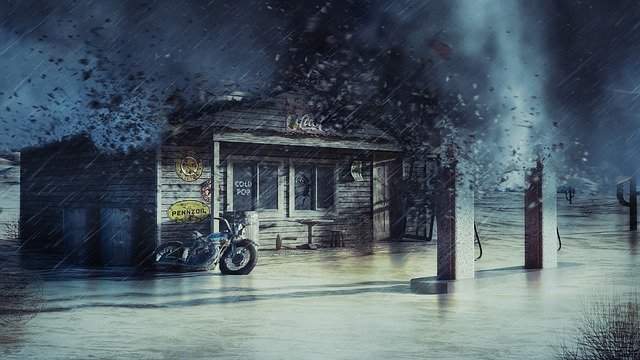 Source
Bella ran upstairs to get the emergency kit. As she reached for the bag, the lights went out. She grabbed the bag and bent down on the tiled floor. Her giant retriever was howling downstairs.
"A minute, Brown," she called out to the pet. Bella unzipped the bag and rummaged through it. "There you are," she breathed excitedly as her fingers wrapped around the flashlight.
Over the last fortnight, the authorities had been broadcasting warnings of a possible tornado. Bella doesn't want to be taken unawares, so she heeded to the warnings.
"I hope the storm will not wreck homes," she gasped as the tornado hit her neighborhood.