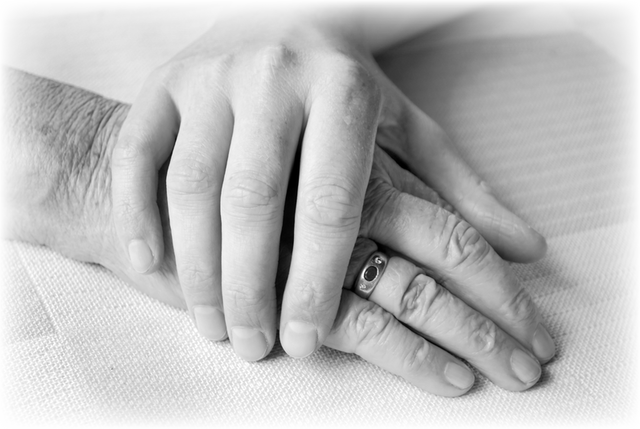 Take the rough with the smooth. Those words, spoken so regularly throughout Marie's childhood, come back to her now as she stands by the coffin, politely smiling and nodding at all of the well-wishers as they approach to shake her hand and say, 'sorry for your loss.'
She remembers being surprised by the smoothness of her mother's cheeks, when she had reached in to stroke them just before the coffin was closed for good. They had felt like silk beneath her fingers: very cold, but not waxy or tough, as she had expected them to be. And her mother's face had looked peaceful, with a slight smile across it.
In this moment – even as the line of fellow mourners grows longer and longer, with everyone eager to tell her a story about how her mother had touched their lives whilst alive: helped them, cheered them up during a time of difficulty, or contributed to one of the many local charities and committees – all Marie can think about is the sheer bizarreness of death. It seems surreal to her that her own hands – currently so full of movement, life, expressiveness – will one day be still and cold, and her eyes will eventually be blank, unseeing, devoid of any meaning. She didn't have to see her mother's eyes like that, thankfully. The undertaker had taken care of the whole thing.
Why is thinking about this right now? She should be paying closer attention to the people who are speaking to her. She should be making a greater effort to remember all of their names, their faces, their stories. She hasn't even been able to cry yet. The tears should come soon, right? They have to come soon.
Take the rough with the smooth, her mother always used to say. And that is exactly what she will do.
_________________________________
This is a response to @mariannewest's most recent freewrite prompt, 'smooth as silk'.
Image Source: Final Road Map