Last Author Reading Result
Thank you for participating in the Author Reading!
2 SBI each for @felt.buzz, @deeanndmathews, @kaerpediem, 4 SBI for @chireerocks
Thank you so much to @josephsavage and the @thedailysneak for sponsoring this Freewrite House event.
A new week of the author reading contest!!
The most wonderful thing about this contest that we are in cooperation with OneLoveDTube! Two communities working together is always better than everyone doing their own thing.
The How Too of an Author Reading
First, you have to write your story. You can use a freewrite or a different story. It has to be your own writing.
Rewrite and edit your story to your heart's content. You also have no length constrictions - it is entirely up to you.
Read and record your story on video.
Here are some hints:
Practicing your reading might be a good thing.
Choose a quiet environment to do your reading. Remember that AC units, heaters, dishwashers and such can be very disturbing in the background.
Check out the acoustics of the room - bare walls are not a good thing for audio.
If you are outside, make sure that the background noises fit into your story.
Get a tripod or something to stabilize your camera/phone.
Use a microphone if you can. A simple headphone with microphone can work well.
Do a test first and check your sound, background and so forth.
If you don't want to show yourself reading the story, make sure that you have permission to use all images. Read the permissions carefully that they apply for video.
Have fun!!
A Sample Process
I have Apple devices and will share here what I am doing.
I record the reading with my iPhone on a tripod and either a micorphone or the headphones with build in microphone that came with my phone.
I airdrop the video to my laptop.
I import the video into iMovie and edit.
The graphics are created in Canva. I use custom dimensions 800x450
I upload the finished video to YouTube.
Then, I download the mp4 file from YouTube
Open DTube - remember, only your posting key is required
Upload the video, snap, and text.
Publish
When you are done, drop the link in the comments of this contest post.
If you are running into problems, make sure to check out the OneLoveDTube discord.
They are working on an alternative uploader and such - but it is not free.
Today's Contest
Prizes!
We have a Sponsor!!!
10 SBI - to be shared between the entries.
Depending on how many we get, we might round up.
Everyone gets a 100% upvote and a resteem from the Freewrite House.
We will share your entry on twitter and facebook. Let me know if you will be part of the Freewrite Sharers!
Your entries will be resteemed by @mariannewest
Your entries will be featured in the Daily Prompt.
You have until the payout of this post to share your author reading. If you didn't make it in time for this one - look for the next post.
You can help to make our Upvote even better by following our Curation Trail!
Follow the curation trail on Steemauto
Make sure to participate in all the fun events at the Freewrite House
Regular Features
Freewrite House Adoptee of the Week - Monday
Steemzuela Ventest - Stories of Venezuela
Recommend your Favorite Freewrite and Win SBI - Tuesday
We-Write and win SBI - coming in mid-June
Freewrite Favorites - Friday
The Freewritehouse Literary Talent Award - English, Spanish & German - monthly with weekly reminders.
Beta Reader Group - ongoing
Join us at the Isle of Write in the freewriter - retreat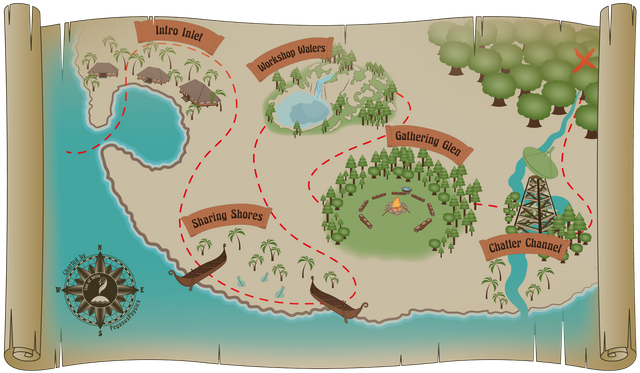 art and flair courtesy of @PegasusPhysics
Join the Freewrite daily prompt