UMKA - THE DECENTRALIZED FREELANCE PLATFORM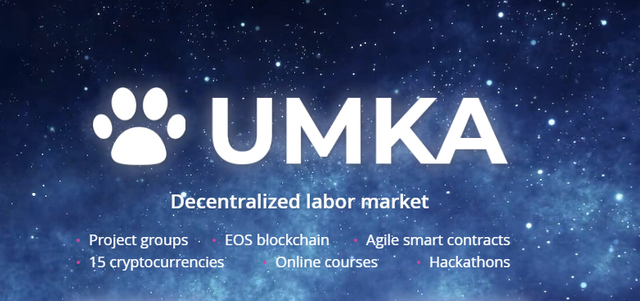 Umka is a decentralized freelance platform where employers can hire individuals in it labour market for a particular job.
WHO IS A FREELANCER?
A freelance is someone who is self-employed and not committed to a particular employer on a long-term, these type of people are mostly hired for a particular job or task they are nither staffs of the employer or salary earners, in most occasions employers pay these type of people per time, task or gig.
THE FREELANCE ECONOMY
The freelance economy has been increasing in value since the creation of the internet, more and more stakeholders are coming in to participate in the economy since the creation of the internet, some of these stakeholders are the popular freelancer.com and fiver gig platform. According to a study, nearly 70 percent of current freelancers feel that technology has made it easier for them to find work in their field.
The freelance economy is worth billions of dollars, statics prove that freelancers contribute $715 billion to the U.S. economy annually, this economy is increasing in value daily, we might want to refer to it as the decentralized world outside the crypto space because of its nature of work.
UMKA FREELANCE PLATFORM
It's no doubt that freelancers adopt new technology in their industry as it makes their work faster and easier to deliver. So yes they will surely find this space interesting. Umka is building a labour market on the EOS blockchain for freelancers.
What makes the UMKA platform unique?
On the UMKA freelance platform employers can create a project group to communicate with employed freelancers of a single project.

Low transaction fees: UMKA only take 1% commission for transactions.

Google neural machine translation built into the UMKA platform to resolve language barriers.

15 cryptocurrency and fiat assets.

Agile Smart Contracts for secure and progress payments.

EOS blockchain
Who are the stakeholders?
Freelancers, Employers and Educational Institutions are stakeholders in the UMKA labour market;
( Short video explaining the UMKA platform)
UMKA BENEFITS
For Freelancers:
There are attractive freelance job opportunities
Thier payment guarantee with the use of a smart contract
Digital passport
They have the opportunity of benefiting from the online courses in some of the world's leading educational institutions
For employers:
They can create a project group to communicate with all freelancers working on a single project.
Customized staff, freelancers' databases
Easy search for freelancers.
For Educational Institutions:
They will experience growth in demand for their services
THE TOKEN
The UMK tokensale is on and you can participate here, it's the security token of the UMKA platform. Umka is also offering an investment opportunity to its token holders, it will distribute revenue of the platform from transactions (1% of the total amount) between all issued tokens. Token holders will be rewarded according to the formula as seen in the digram below: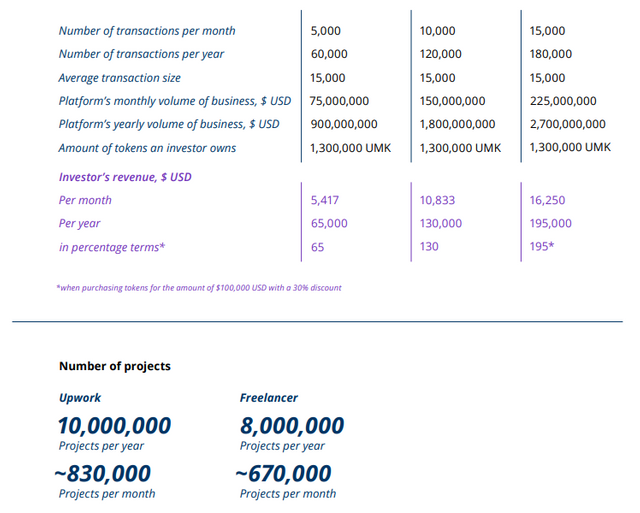 TOKEN INFO
Sysmbol: UMK
Type: ERC20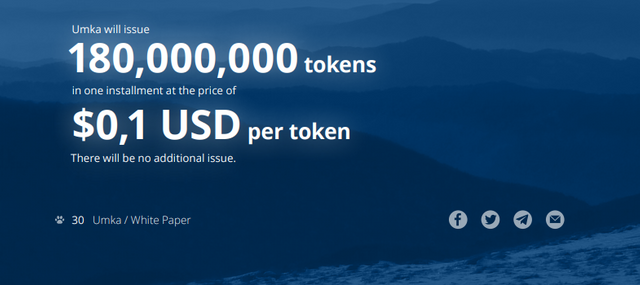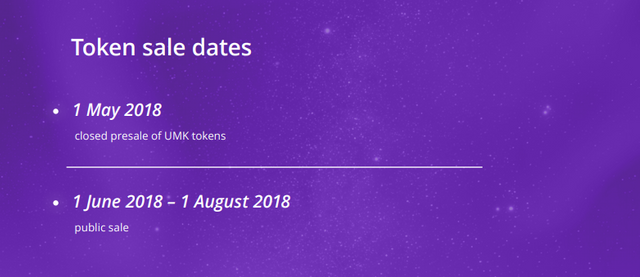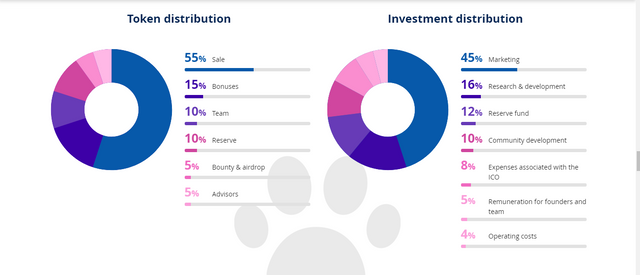 USEFUL LINKS:
WEBSITE: https://umka.city/
WHITE PAPER: https://umka.city/wp-content/uploads/UmkaWP_Eng.pdf
LIGHT PAPER: https://umka.city/wp-content/uploads/UmkaLP_Eng.pdf
Author
BTT: https://bitcointalk.org/index.php?action=profile;u=1106862;sa=summary