FREEX PROMOTION - WIN 1000 FREEX on KRYPTOGAMERS Jackpot SPIN!
FreedomEx is an exchange built by Steemians, for Steemians, and to interconnect STEEM with the rest of the wider world. We share our success with our FREEX token holders, we have opened up a FIAT gateway to STEEM, and we continue to team up with the most promising partners from around the crypto ecosystems - projects with potential to empower people!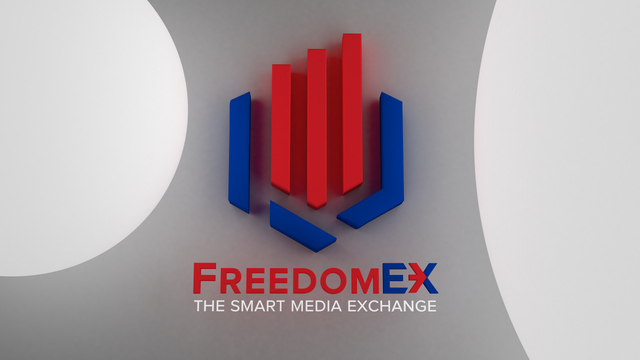 One of the projects we have teamed up with is KryptoGamers - a multi-gaming gambling platform with a minimal house edge and a dividend paying token - GAMER. On their site you can play dice, blackjack or video poker, all while competing on a leaderboard against all other players.

But it is their no-edge Jackpot SPIN game that interested us - we decided to sponsor 1000 FREEX tokens to the first person to spin 9999 on the JACKPOT.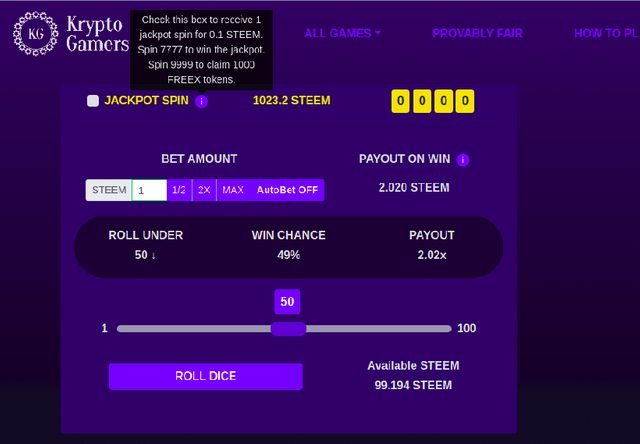 This Jackpot is interesting because, with the FREEX token prize now added, plus the growing jackpot with every failed spin, Spinning the Jackpot right now actually has a positive expected value! That's not something you are likely to see much in any gambling app or live casino - so head on over to spin the wheel and give it a shot.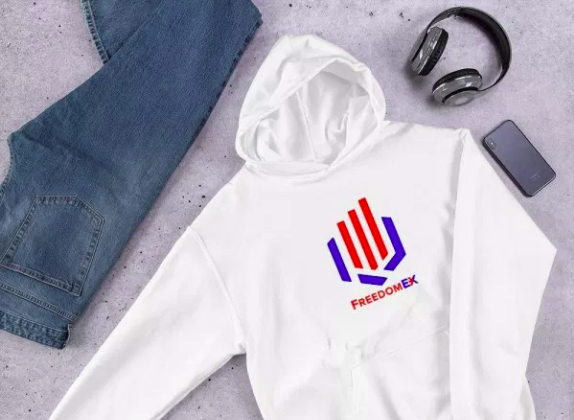 FreedomEx Merch is now Available!
And as we speak, our team is working hard behind the scenes to engage with more of the best and most promising projects from all over the crypto ecosystem - and our FREEX tokens will share our success with all stakers. If you love what we are doing at FreedomEx and for the STEEM ecosystem, think about picking up and staking some FREEX token. Your support is greatly appreciated!
BUYING FREEX TOKENS
The
PRICE
of each FREEX token is currently set at 1 STEEM. Until the end of our sale, each purchase of FREEX made through
our website
or by sending STEEM directly to
@freex-bot
with the memo: 'FreeX Token Purchase' will be issued the following bonus amounts to their STEEM wallets.
TOKEN Sale BONUS structure
| Puchased | Bonus |
| --- | --- |
| 5000 | 7% |
| 10000 | 13% |
| 25000 | 25% |
| 50000 | 40% |

Mutual Benefit with the wider Crypto Ecosystem
We believe that we can be more than just 'an exchange' of tokens - but also of ideas, cultures and even communities. As we list more and more projects from inside AND outside the STEEM community, we will open up onboarding to a degree not seen before.
We are building these bridges - become a FREEX holder today!
---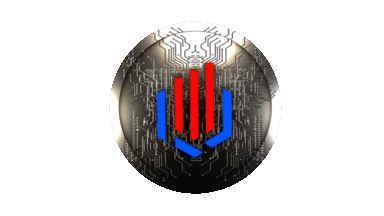 FreeX Token 101
The core of our business is the FreeX token through which we will share the value we capture back to the community. FreeX has three important features:
Free/Discounted Trading for Holders
Reduce the maker/taker fees while trading on FreedomEx by staking FreeX tokens.
Successful exchange launches often include drops to potential users, but FreedomEx goes one step further by distributing the listing free to our FreeX token stakers! Stakers of FreeX will be rewarded with the chance to learn about promising new projects through our Smart Drops!
75% of all revenue generated from trading fees will go into the success share pool, to be distributed daily to the stakers of FreeX Token!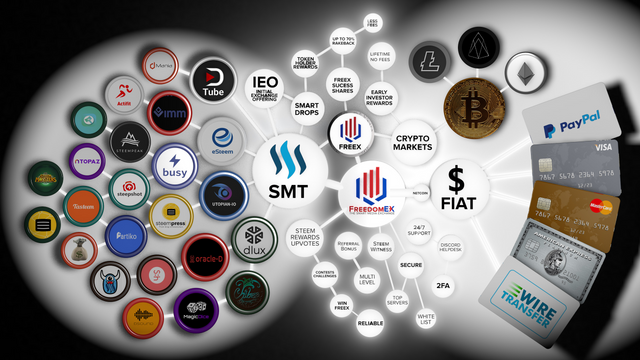 IMG credit: @elgeko
---
Contact the FreedomEx Team
Discord| Twitter| Telegram| Youtube| Facebook