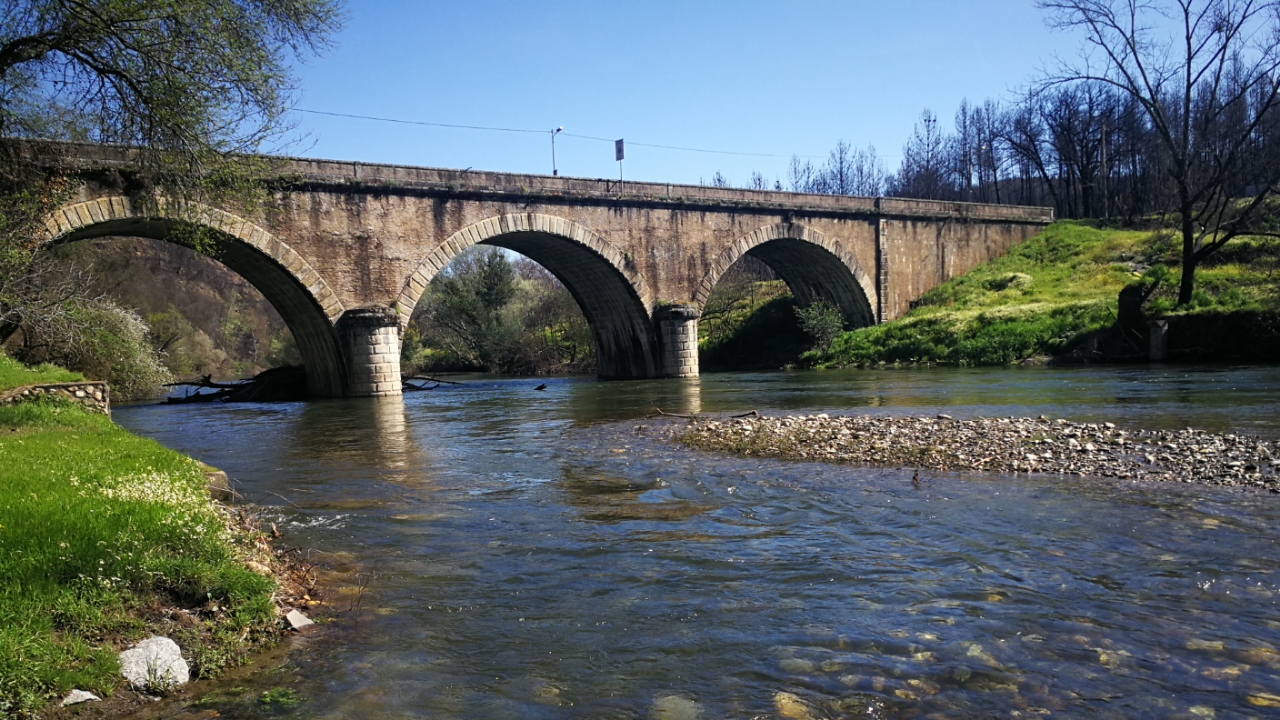 I'm back from taking a month off from blogging
to spend some precious time with the family.
Even though I wasn't blogging, I was still taking pictures
so that I could share with you all once I was "back in business."
It's funny, once you start blogging about your life, it's hard to do anything interesting without documenting it so that you can share it with your audience.






The Rainbow Gathering, Portugal.
What Is A Rainbow Gathering?
A rainbow gathering is a temporary community of people who come together for a week or a month every year to share an ideology of peace, harmony, respect and freedom. This usually happens deep in the countryside or a forest somewhere far away from cities, towns and villages.
The Circle.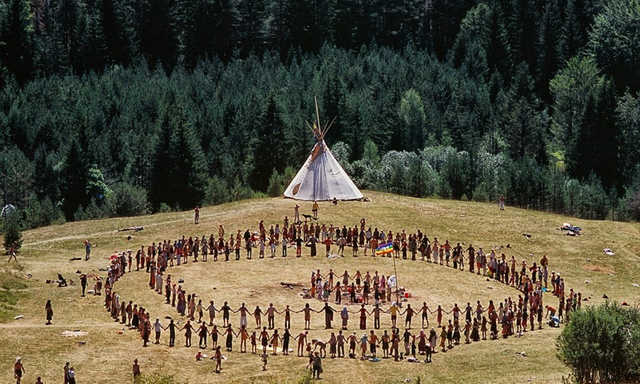 Source
The Circle is where rainbow people gather on a daily basic to share food, sing, dance play music and get naked if you feel the need to. The circle is a magical place to be, the energy is something out of this world. It's so hard to put into words but trust me when I say that you will never experience a feeling like it if you've never been to a rainbow gathering before. We only caught the last few days of the gathering but from the short time we were there, we felt as though we were in heaven surrounded by angels.
No Photos!
It is well known (not to me) that taking pic's at a rainbow gathering is not cool, I soon found this out after I got my phone out to take a pic of the circle just as we arrived. After being told off, I was on my best behaviour for the the remainder of the gathering =)
Here is the only picture I took, Shhhh!! don't tell anyone =)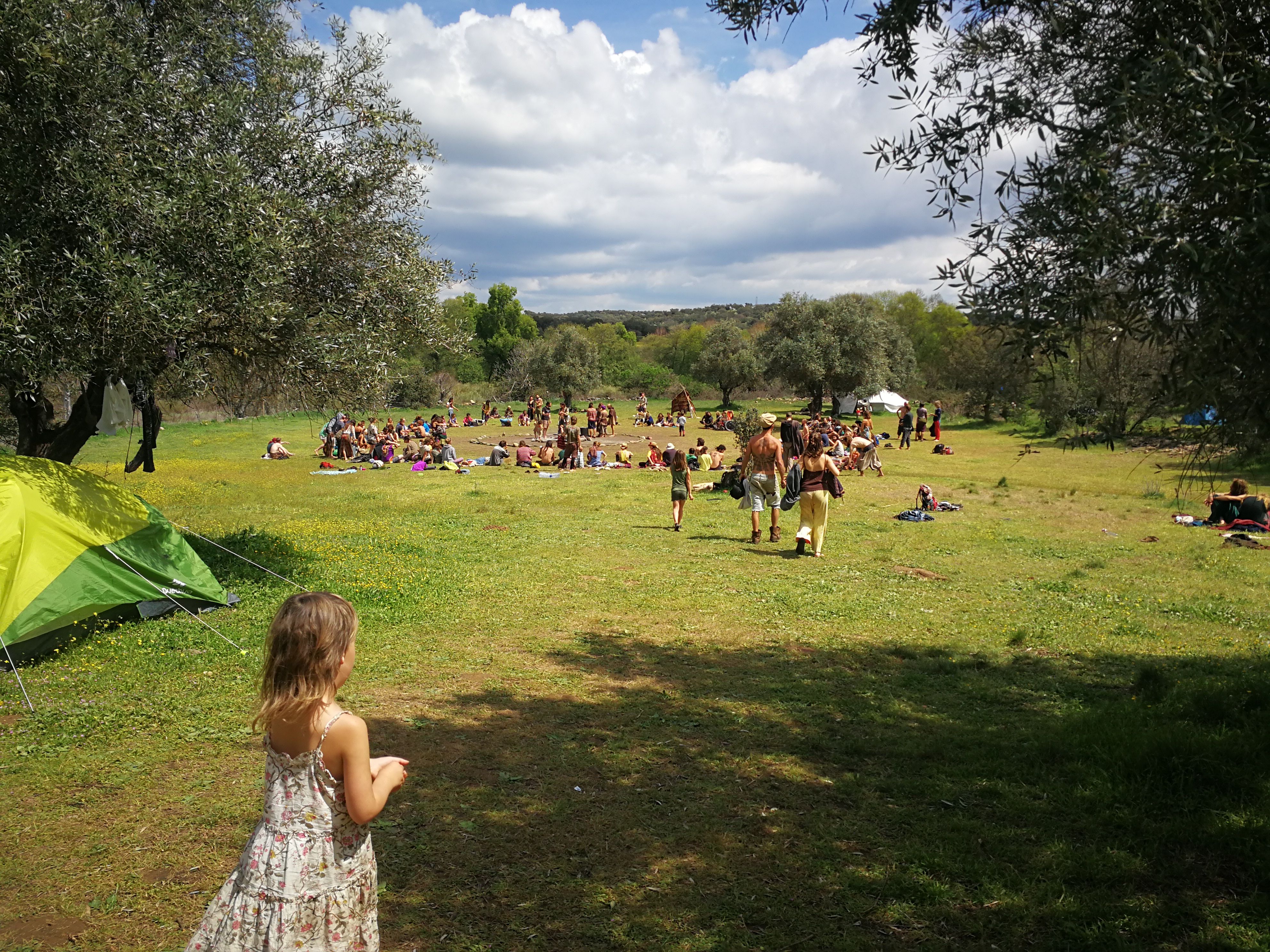 I know I am always saying how amazing everything is, and that I might be guilty of slightly over glamorizing everything we do, but I mean it when I say that you MUST experience a rainbow gathering at least once in your lifetime.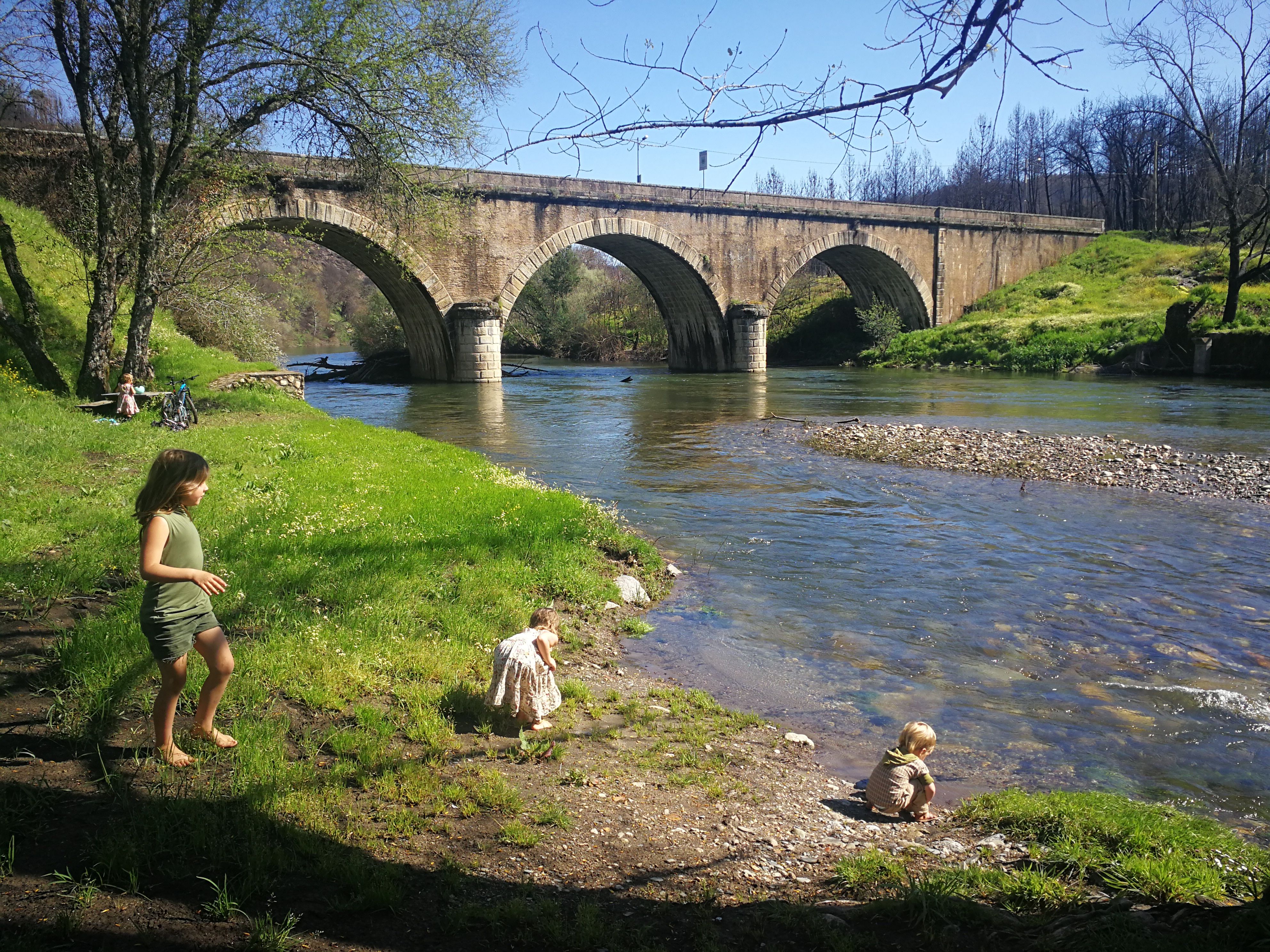 Looking For Paradise.
As most of you know, we are looking for some land to start an eco-community/homestead. We have been looking for five years now to no avail. We are not that fussy, we just need enough land to be able to grow veg, have a few animals, a space for quest or community members and WATER, yes, water is our only real need when buying land, we want our own supply of water so that we can be truly independent and completely off the grid.
Finding land with water has been harder than we originally thought, this was mainly due to the fact that we were looking in all the wrong places. We've been looking in the south of Spain and South Portugal, but water is a scarcity in these regions and it doesn't show any sign of reversal in the near future.



Old Friends With New Possibilities.
When you travel as much as we do, you get to meet lot's of like minded people who are also on a mission to be free and live a more sustainable life. Whilst we were at the festival we bumped into lots of old friends (It really is a small world) one couple who we had made a very strong connection with had found some land in the middle of Portugal that had LOTS of water, and was VERY cheap.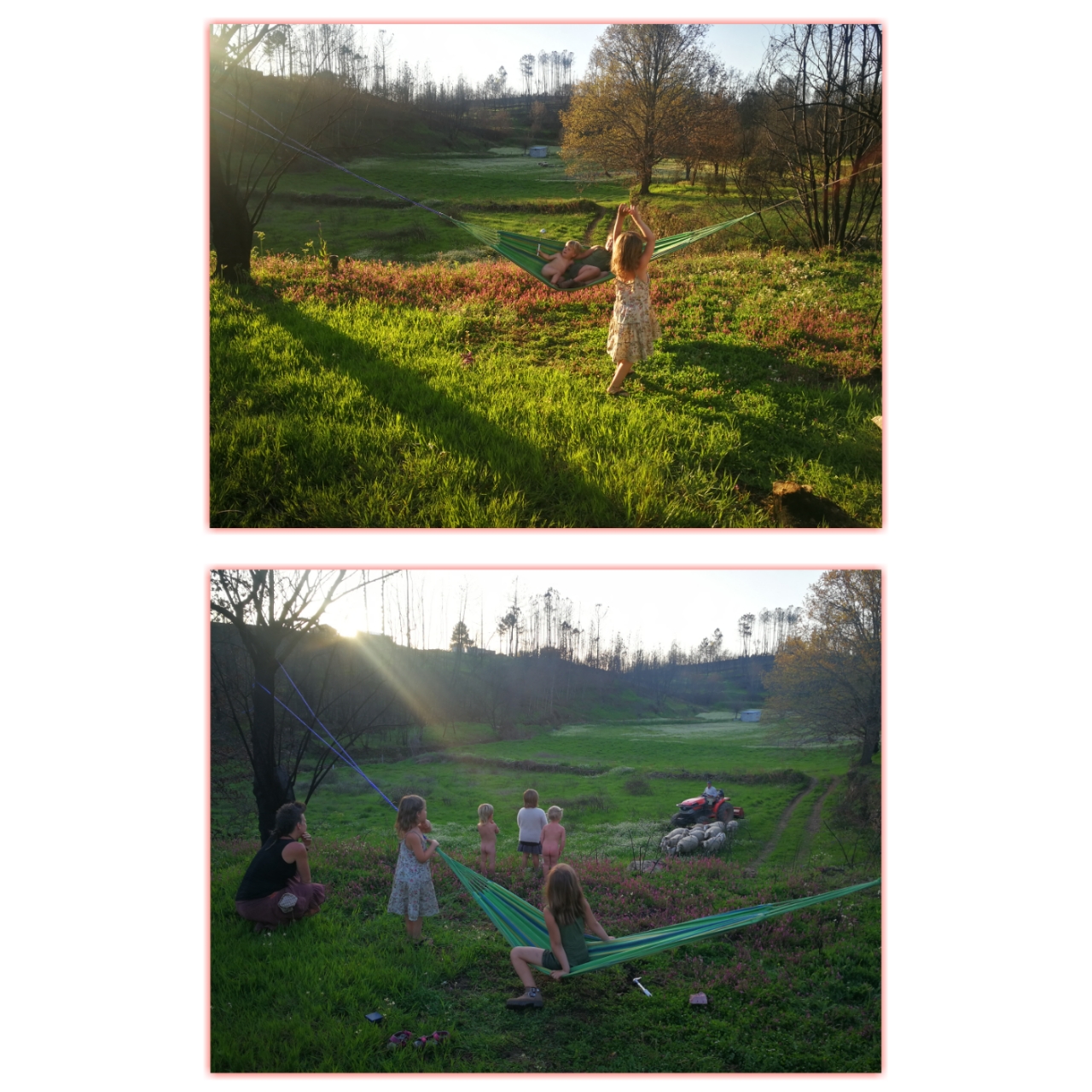 The Land That Has It All.
Cheap Land, with an endless water supply, everything we could ever wish for, plus the added bonus of having lots of like minded people who have already settled here for the same reasons. So what's the catch???
Watch this video to find out,
and let us know what you think
in the comment section.



Thanks for reading
And join us next time to find out
where we are now, and what we are up to.

I'll give you a little clue.
We are not in Spain or Portugal =)