How to Build a Home From Stuff You Find lying Around.
Looking out the window of a house that cost you
nothing to build has got to be an amazing feeling.



---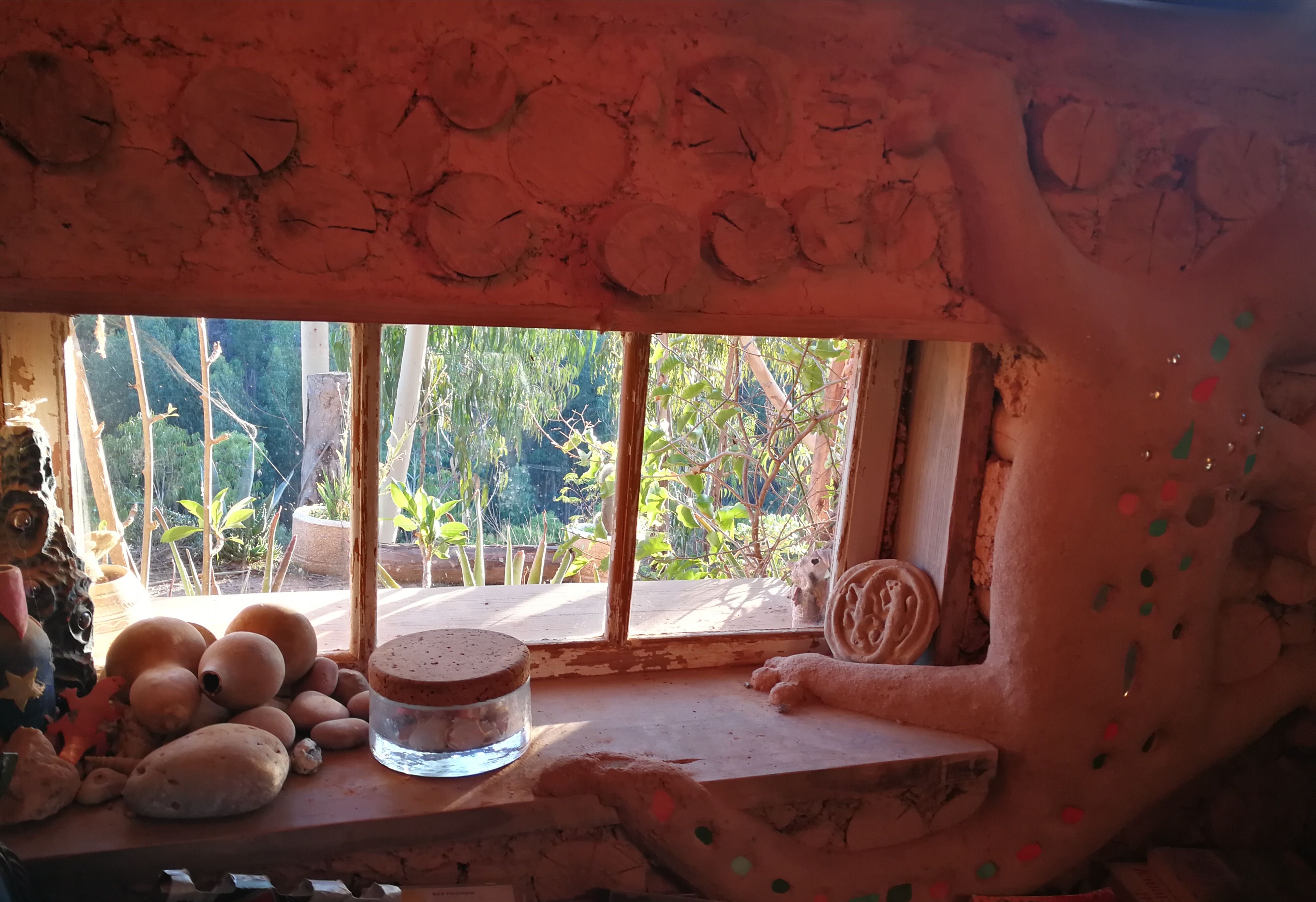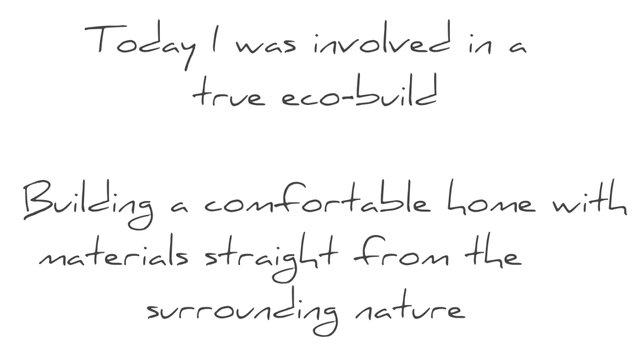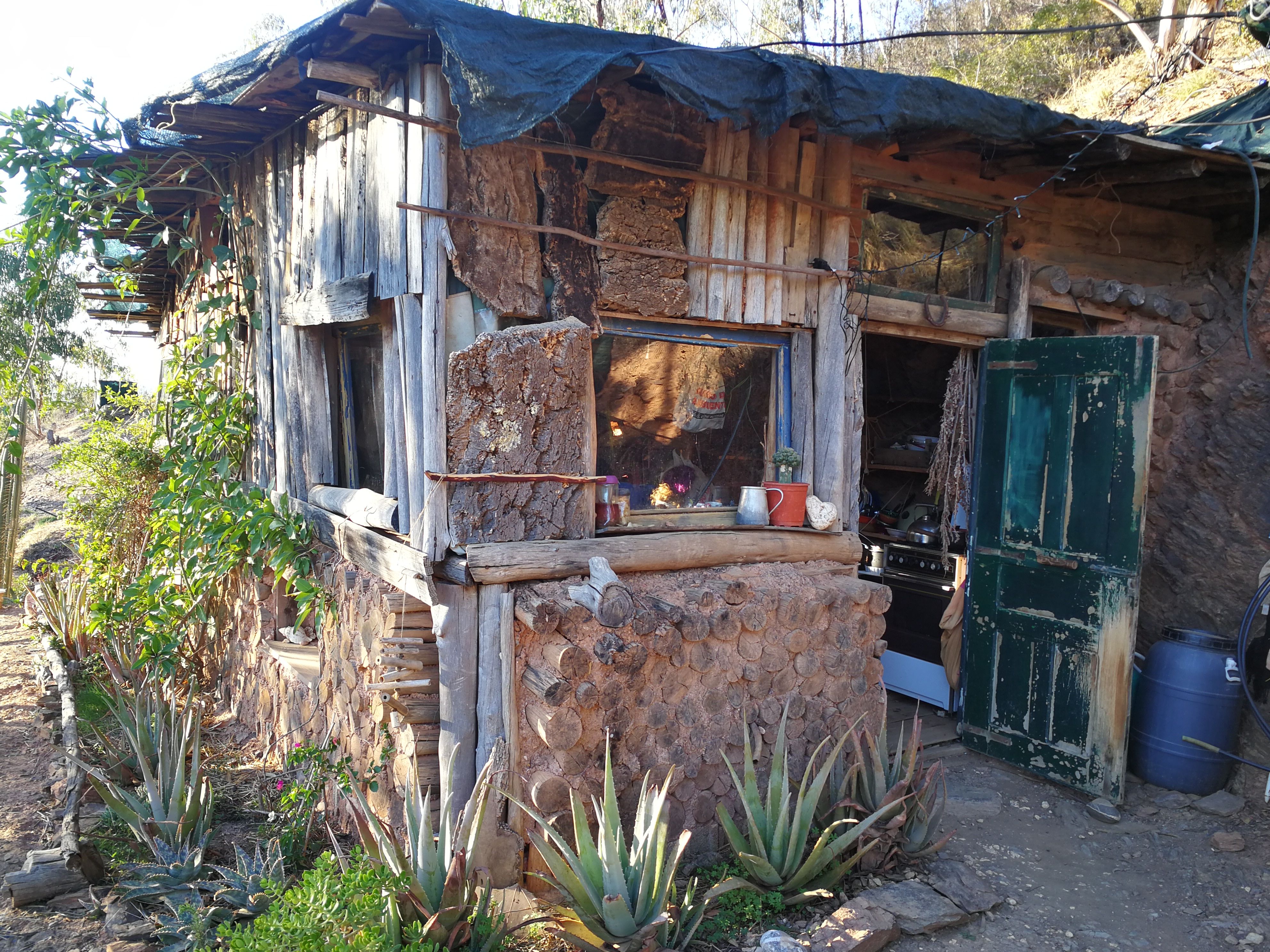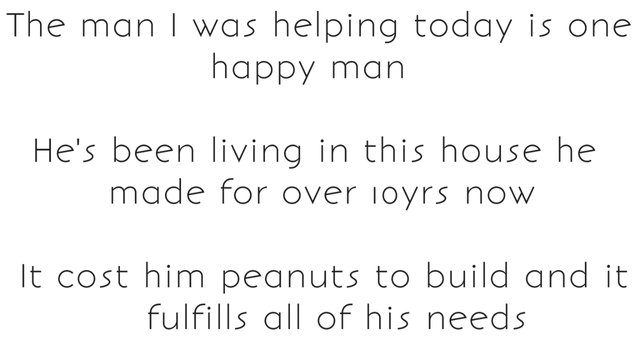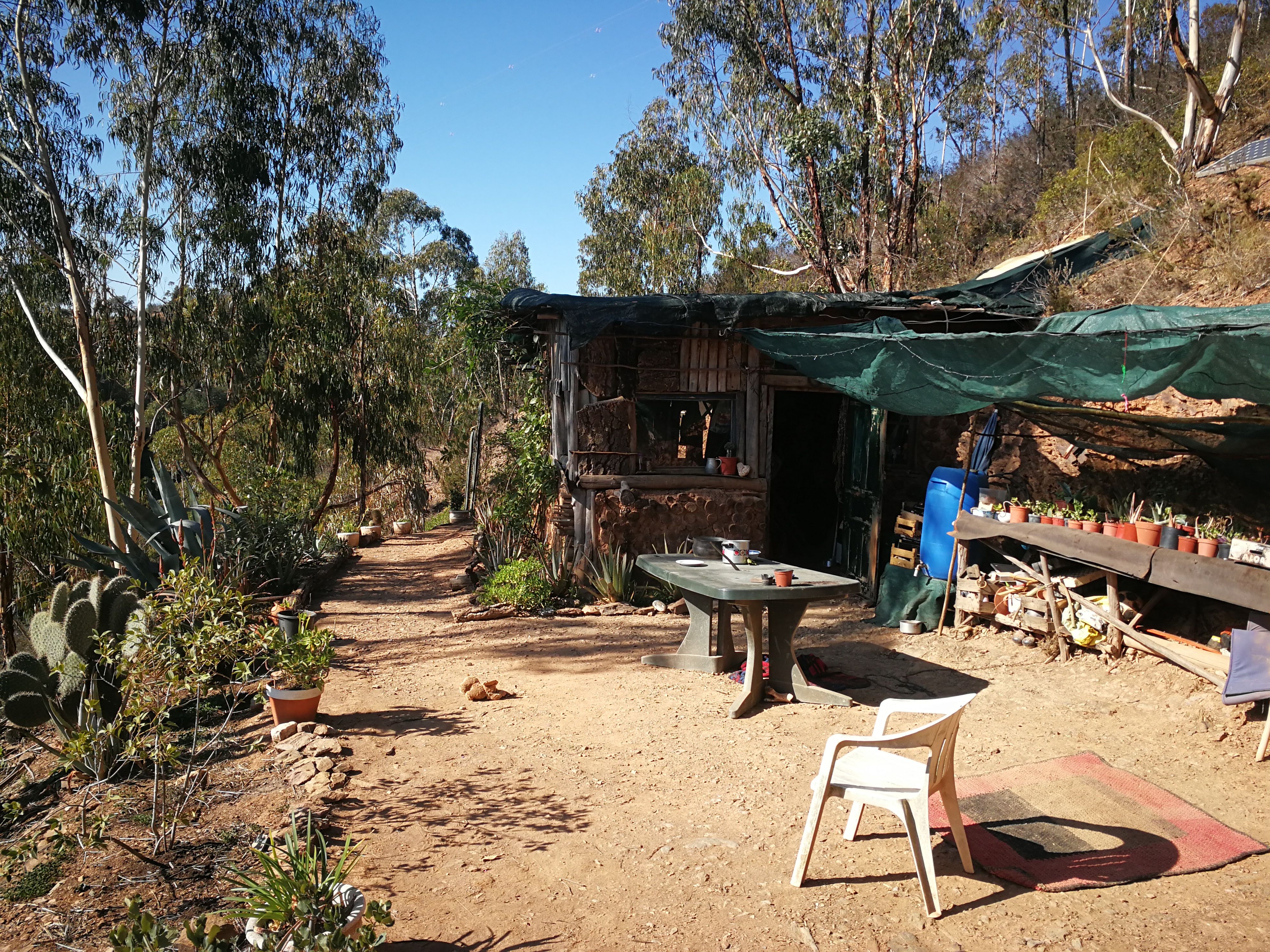 ---
---

---
---

---
---

---
---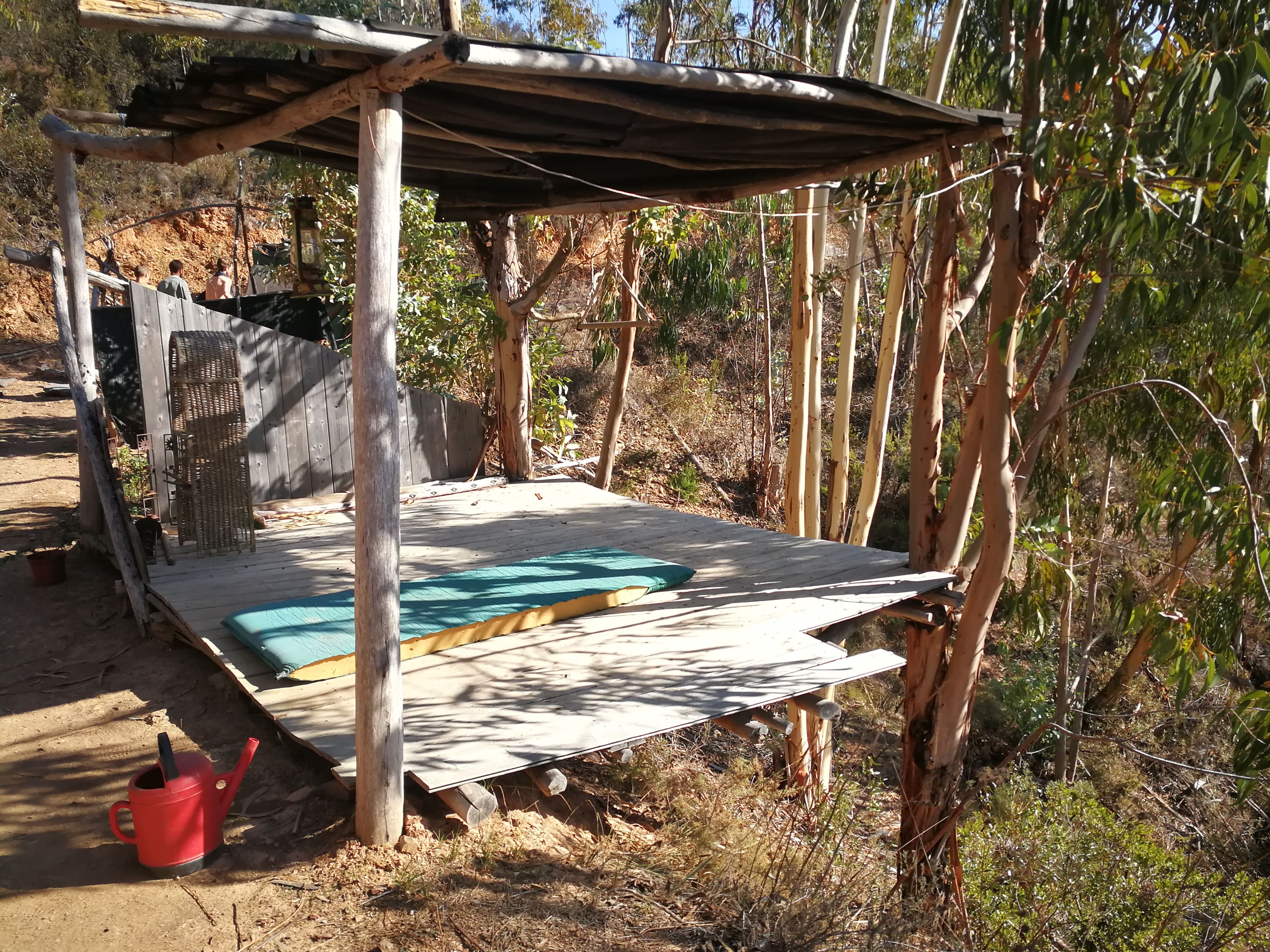 When I heard this man wanted a helping hand with his next project I jumped at the chance.
We are on a mission to buy some land and build an Eco-community, the only thing is we have no idea what we are doing.

The great thing is, in the area of Portugal that we are looking for land, there are lots of people who have already been living the simple life for years, and they have a good idea of how to get shit done!.


Todays lesson, how to build a house.
Eucalyptus grows fast, and in abundance around here so it's
the right choice for an Eco-build.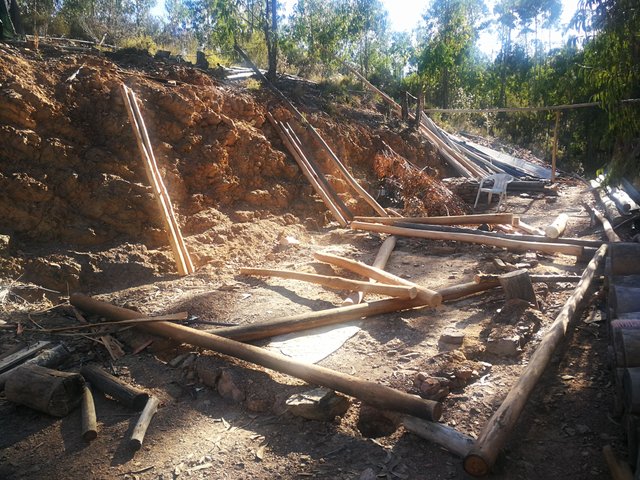 ---
---
By removing all the bark, insect and termites have nothing
to burrow under and the wood lasts much longer.
---
---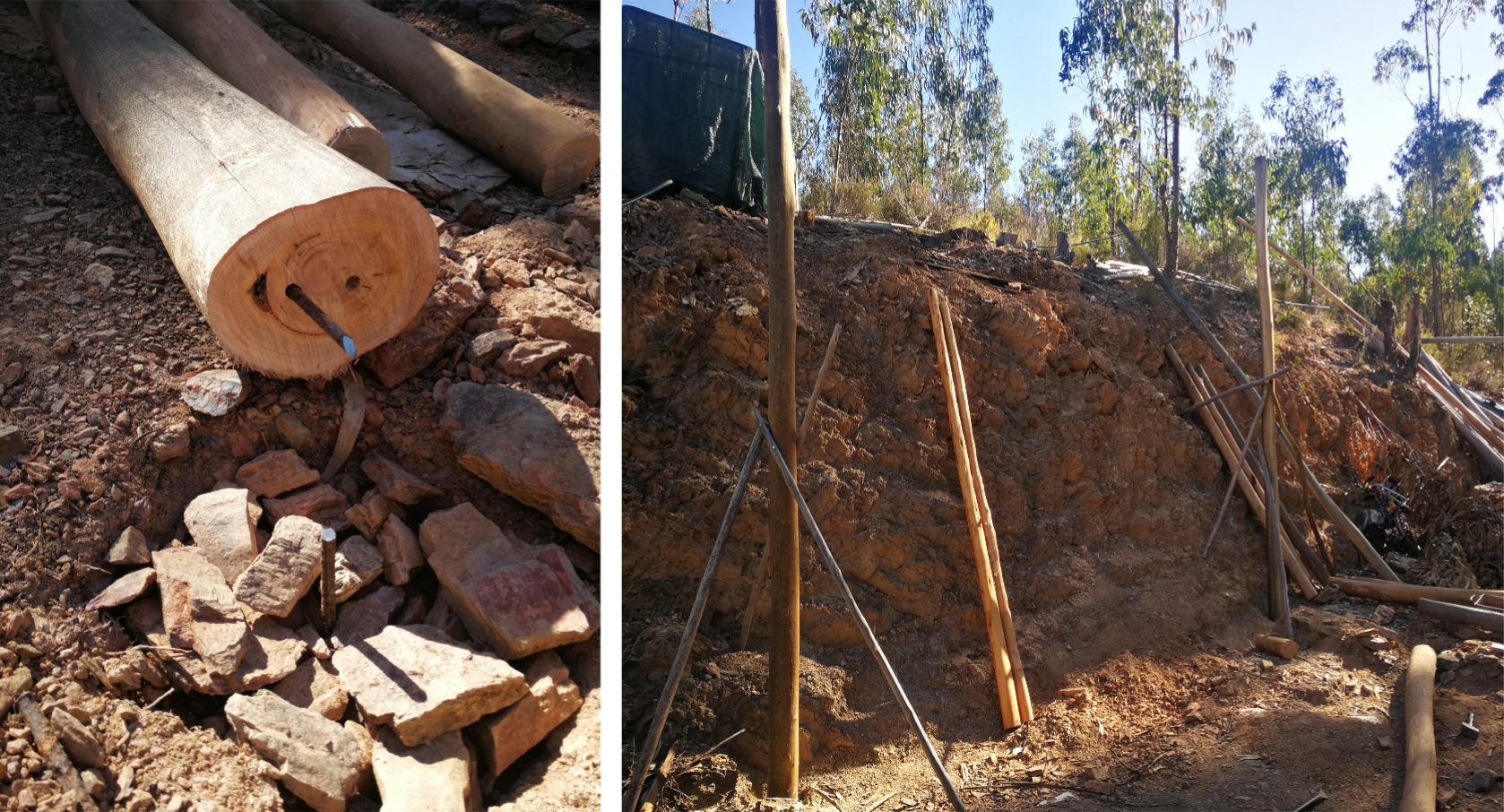 ---
---
Drill 3 holes, 1 in the ground & 2 in the wood, then you hammer
in 2 steel rods and cut at an angle.
Slot the poles into positions and secure with tripods
---
---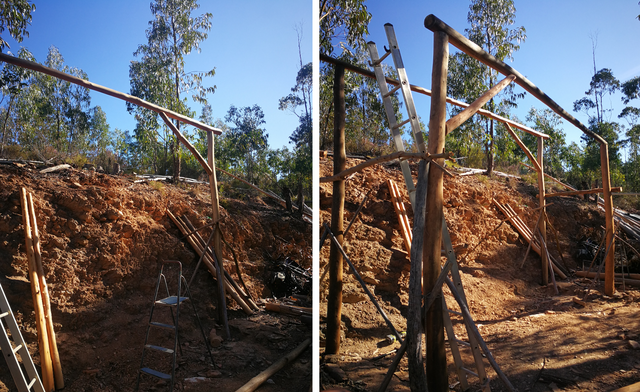 ---
---
Once the cross-members are in, then it's time to put in some
support beams and then repeat the process.
---
---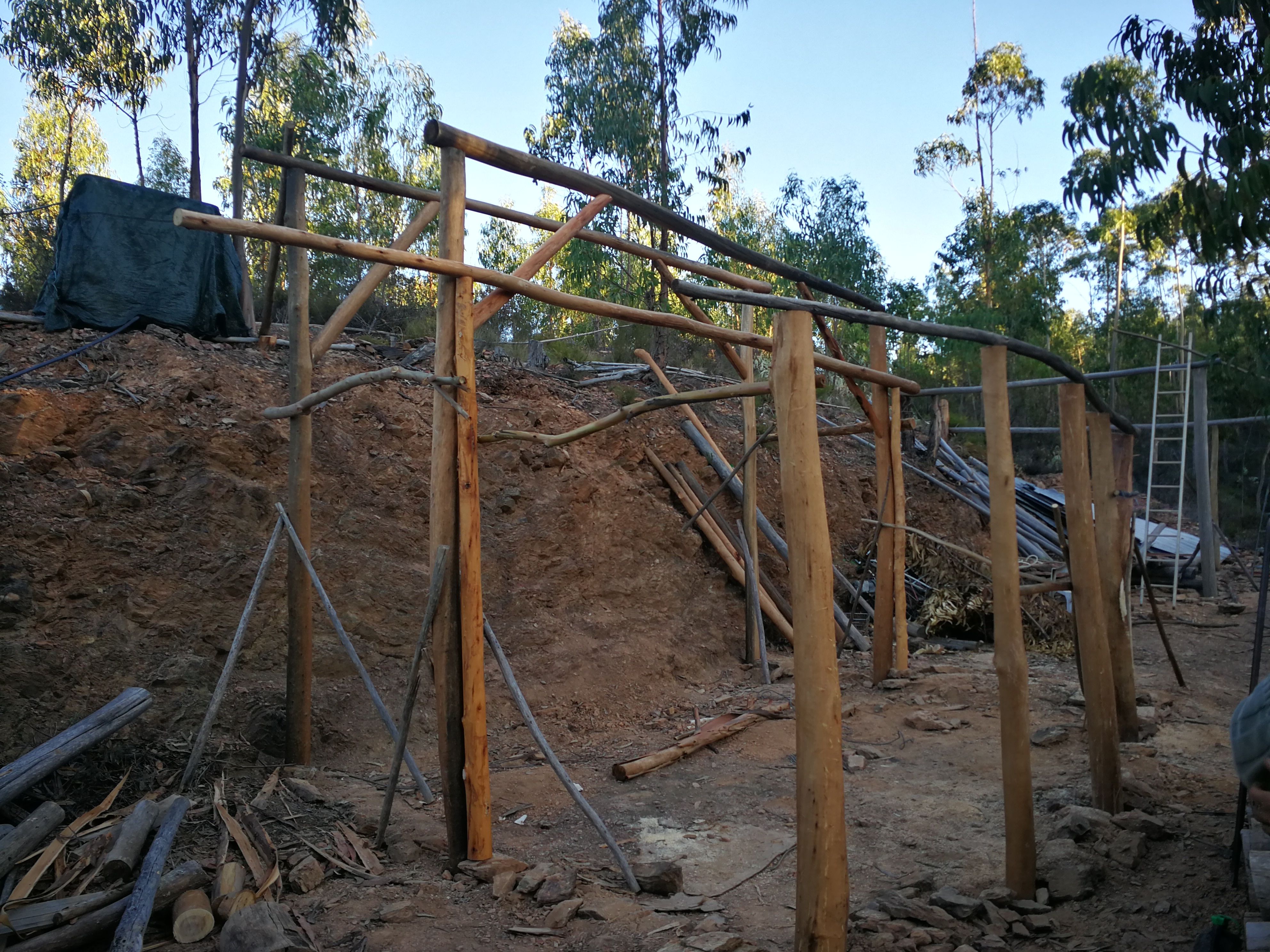 ---
---
The first part of this build is complete, the frame is up,
we even managed to get the frame for his tool
shed up while we was waiting for tea.
---
---
OK, so everyone has their own idea of what a real house is but as most of you know we live in a tiny-house truck, so our perception of a what a house should be is slightly different to the average person.
Even so, I think a true home is whatever you enjoy living in,
I have lived in many a house, but I have never felt at home, until now.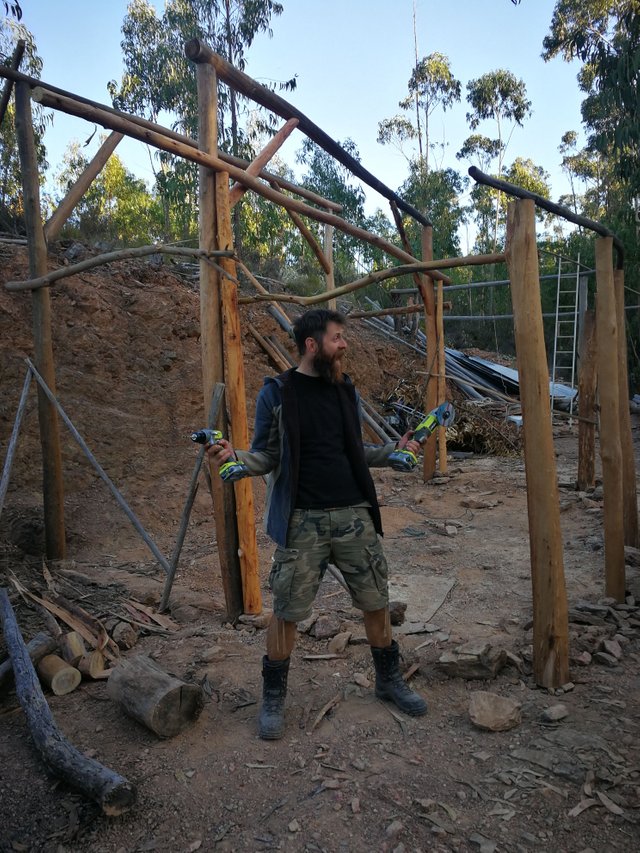 Please join me next week for the next part of this build.
And remember, keep it simple!