Roses and brambles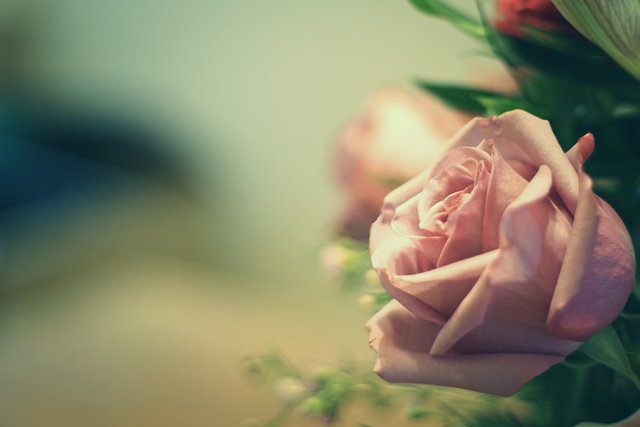 Life is not a long, quiet river. I do not believe that this is an end to a popular belief; on the contrary. Everyone knows it, everyone affirms it, everyone experiences it.
Life is how I see it today. On its way, infinite parterre of roses, are found here and there scattered with brambles that sometimes hide, sometimes letting us slip away, sometimes, suddenly, appear, likely to cause us some scratches. These brambles, hated by all for their lack of aesthetics, their invading side and their devastating thorns, would only ask to remain buried to leave life to the simple beauty and intoxicating scent of roses. However, to live and produce their fruits, however, they too must emerge to benefit from daylight and breathe.
During the crossing of a thorny passage, each of us searches, believes we know, groping, experimenting, guessing, learning or eventually understanding what we need to "get away with" without too much scratching, and progressing serenely again. Often, for many of us, such a journey can be long, difficult and thorny: it can be discouraging and seem to bring nothing positive. Worse, it can make some people want to run away. On the contrary, sometimes some people do not realize that they are on burning coals, and advance with self-denial. Still others see this crossing as an opportunity for life to question itself, and rush into it without retreating.
Faced with a sharp path, many behaviours surface in reaction to the thorns. And, since we are by nature all different, it is essential to remember that everyone must, or rather will be free to compose in their own way. Moreover, there will be so many different reactions for each individual to face a difficult period.
For all that, if I had been given a single piece of advice to cross this bitter path, to bring my contribution to the edifice, this is who it would be:
Wonder yourself.
In this way, dare to discover what will take you back to that path and, above all, listen to you: dance, sing, write, laugh, laugh, go out, draw, create, run, cook, read, photograph, visit,... Love.
From wonder comes trust. And trust, freedom...