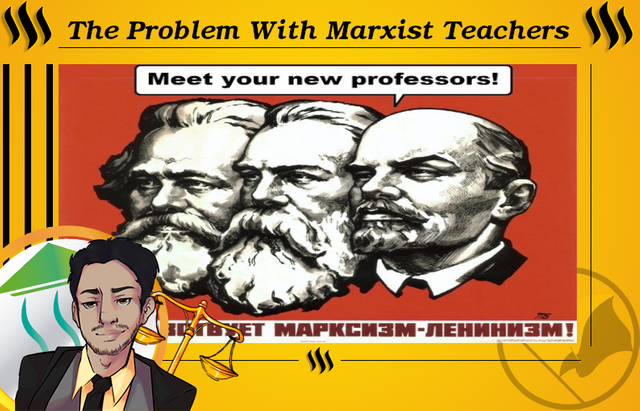 It is no secret that the educational system, besides being quite inefficient and lacking in modernization in practically all aspects, has a problem that has become extremely notable at least in the United States, the universities have basically become Marxist indoctrination centers where the professors, in their great majority, Marxists, Socialists and Communists impart their "political agenda" to their students. We are talking about the fact that 90% of the universities have a problem in relation to this, problems that continue to spread.
The "hell" that must live a conservative student in one of these universities that are almost forced to have to hide their political ideals and not enter into discussions of any kind with other students and much less their professors because of the possible repercussions it may have, since leftists will label him Nazi and other insults and his professors may have a certain degree of displeasure and therefore affect his grades negatively, added to the fact that most universities tend to censor any right-wing discourse by calling it "Hate Speech" beforehand, makes universities a much more hostile territory than they could already be.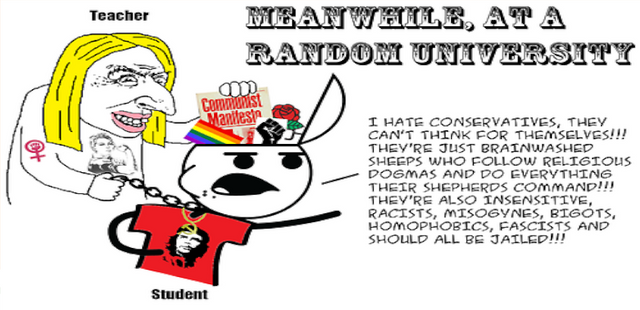 Being a conservative teacher isn't easy either, we're talking about the fact that with the slightest denunciation of any stupidity you say in class or on your social networks supporting any conservative ideal or policy, you could lose your job... It's a witch hunt and one of the main reasons why conservative teachers are in "danger of extinction" and those who are left can obviously do nothing but stay out of these issues.
The problem with all this is extremely serious in the long run, let us bear in mind that universities are now centres from which SJW come out and people are permanently offended, as well as Marxists, of course... All this should set off the alarms on the right-wing because in a few years we will be talking about a totally twisted society. Especially considering that now this problem has reached some children's schools... If there is anything worse than indoctrinating adult minds in universities it is indoctrinating children's minds that are extremely influenceable.
The question is: what will the right-wing do against this?, If the solution to this problem is given a long time in the future, we will be faced with a much more serious problem. The solution is not to create conservative indoctrination centers, the solution is to find a way to make universities neutral, because that means a university, a place where there is universality of ideas and there is no censorship or repression from one group to another, which has been going on for a long time and it is truly insulting that it continues to happen? Thank you for reading. Peace.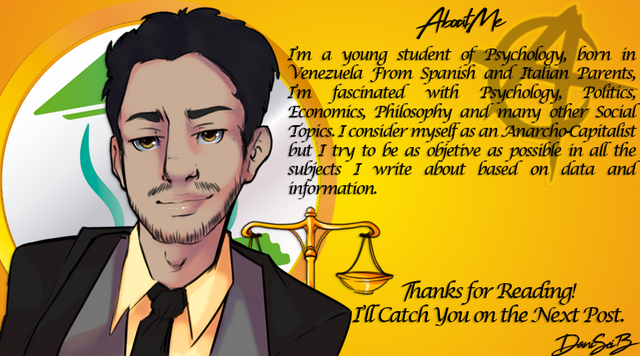 ---
Posted from my blog with SteemPress : http://daniscib.vornix.blog/2018/10/12/the-problem-with-marxist-teachers/
---