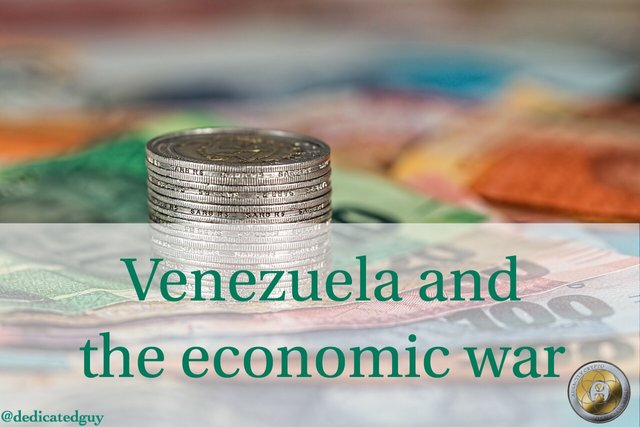 When we hear the term "economic war", we can think this happens when the economic power of a country is used to attack another country, especially if one of those countries depends on the other one, whether it is because they need to constantly purchase a certain resource for the proper functioning of their society, or because they need to sell their own resources to finance their activities, so what happens is the owner of a particular resource leverage this advantage to hurt the opponent.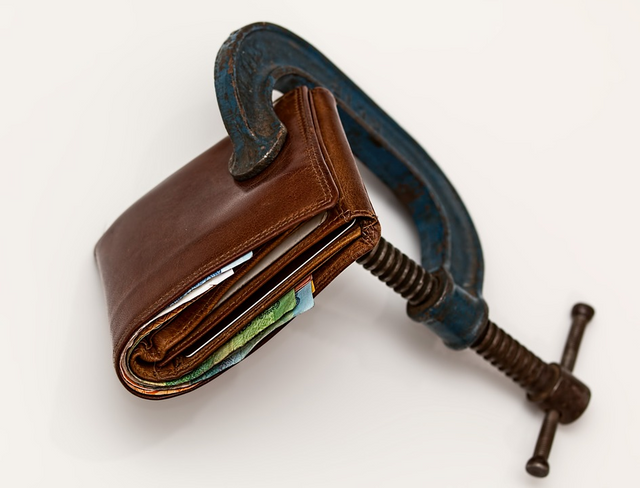 In Venezuela, we can see how people from the government have adopted this term to explain the "conspiracies" happening all over the country, where any entrepreneur or businessman are supposedly making "secret plans" with the goal of monopolizing any available food, and hurt the well being of the people. The government say this is a strategy to sabotage their political movement and economic model.
They try to make the people believe any company who "morbidly" offers jobs, do it not for the benefit of society but to reap the benefits coming from the torture and exploitation of its future "slaves", and they portray themselves as the revolutionary saviors that despite their efforts, haven't yet manage to completely save the people from the "evil" entrepreneurs. And there are a lot of individuals who actually see the world in this way, in a constant war against anyone who offers a product or a service in the market.
This is why after the expropriations started, pretty much everyone who supported the government also supported the expropriations, these people were probably even feeling happy as those resources were finally going to be used in a "fair" way. Everything from companies producing rice, coffee, countless farms that were productive and efficient, among many other examples, all was expropriated, and the people who took control were obviously officials from the government. They fought and are still fighting against big and small businesses, and they will probably keep doing this until there is no more private owned stores and companies in the country. They are making all the moves that will lead to a final result where starting a new business will be something close to impossible.
Now there are a lot of people who find themselves in an extremely difficult situation with a reduced purchasing power and with little available products due to massive shortages, but when the people who actually are able to keep a productive dynamic started to get attacked, not everyone took the time to do everything possible to stop the government from doing something that was harming the overall production in the country. Abundance has never been achieved through the systematical destruction of those who invest and create goods and services.
The economic problems are also perpetuated because it seems that few people really care about what was happening, I think in Venezuela there isn't a sufficiently strong tendency to protect private property as long as the government is promising things for free. It is easier to see the problem represented in those who by applying force, end up taking control over a large percentage of the entire national production, but since they didn't know how to properly manage those companies, a lot of them couldn't avoid bankruptcy. However, we shouldn't forget these individuals can do that because at one time, they received popular support that allowed them to enact policies that are now being used to do all kind of abusive interventions in the market.

---
Venezuela is undoubtedly ruled by the worst kind of people, and most of those who oppose it and are seen as an option for real change, don't always represent the most attractive proposal because populism is also present in some political leaders that don't support the current government and are actively trying to change it. For example, there is a very important political party from the opposition called "Primero de Justicia", and in the past they were giving away free chicken to the people, similar to how the government also gives away free food just to buy votes and make the people believe they are being taken care of.
It is in this perverse dynamic where the individuals lacking real values begin with their strategy to convince the people they are noble politicians without any selfish interests and only living to serve others, as it is clear now, some of them always manage to gain popular support that is strong enough for them to take control over important political institutions, and once they do this their true nature comes to light, full of greed and lies, only using their political position as a tool for personal enrichment through all sort of crimes.

Since this is not the first time something like this happens in Venezuela, it is fair to say there is a collectivist and paternalistic element impregnated in the culture, which makes it easier for any message about the government providing everything to the people to be widely accepted, as if that were how things should be. The problem was the lack of messages that could provide counter arguments with explanations and examples as to why the government should not be doing this type of permanent "charity", it never ends well. Seeing the government as an entity from which to expect all sort of freebies is the worst that could happen to any population, and this way of seeing things has led Venezuela to the current collapse.
When there are enough people who defend freedom by making full use of their reason, then a change will be inevitable, putting an end to the current misery in a society that has been hypnotized by a destructive ideology. Eventually, Venezuela could become a new example of how the only way to lead a society to its progress is by having all types of freedom, especially economic freedom. The only way for a person to have the opportunity to seek his own happiness is through the defense of his individual rights. Every person should be able to have total control over not only his life, but also of the value he can create with his skills.

Final thoughts
---
The economic war is an excuse from the government to justify the failure of their economic policies, people who support this type of system never admit their mistakes, they always blame other people, and with Venezuela it is no different.
There should be no excuse for having shortages after so many expropriations took place, promising they were going to offer those same products at the "fair" price, which is something only naive people could believe.
Right now, a small amount of people still have the believe there is an economic war going on, they even do patrols to identify and "punish" any store that isn't selling at the price they consider is "fair", I wonder if they have asked themselves what would they do once those stores decide to close and stop selling products?
Feel free to share your thoughts.
---
Image sources