Minergate: Second Thoughts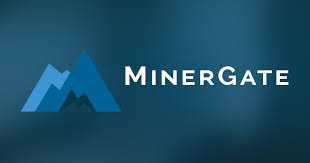 Whats up everybody? Sleepy Gary once again, and I want to tell you about a software I discovered shortly after dipping into crypto: MinerGate.
I've had a Love->Hate->Love relationship with this software. I started off initially hyped, then the positivity wore off, and now I am back to loving it. I was hoping I could find a better software to run on my laptops and mobile phones, but this is the only one I can find available.
They've recently updated it to include Bitcoin Gold as a mineable currency, which is kind of why I updated and reinstalled. Unfortunately, my 2 laptops are still...shit, so I don't get much hashing power. And only 1 has a separate non-integrated video card. HOWEVER, I can switch to some other coin and mine with 2 laptops plus my 4 (old, broken screen) mobile phones and really start blasting through the hashes.
As I've mentioned, they've made some updates to the software, but unmentioned previously is the fact that these updates have improved the experience to some degree, smoothing out a few of the bugs and of course, adding new coins. While not a new addition, they do have an achievement system included with the program, with activities ranging from 'Smart Miner Activated' to '10000 Shares Sent', these add an element of fun and collection to an otherwise bland experience. Allegedly, there is some kind of reward for completing all of the achievements, however I have been unable to find anyone who has achieved that goal.
If you want to learn more about this easy mining software, including where you can find download it, checkout my website at www.CryptoCoinFarm.wordpress.com