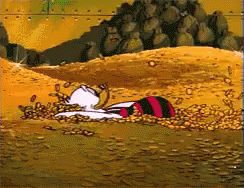 Who doesn't like Free silver - Can convert to STEEM if preferred.
After I got a very limited response I got to try again. This time I will open it up to anyone, at least the first 10.
Current Standings! - reach out if you think I am wrong!
I decided to put this post together and see if we could all benefit each other. All of these are apps/sites I use to save money. I assume most of you are already signed up, but if not, check them out and see if they fit your needs. There are few that I am sure you already have. Most of these are just ways for you to save money, 3 digital coupon apps that I find useful and save me money on stuff I would already buy. Ebates is great for online shopping that I was already going to do, and Mene and Coinbase on the off chance one of you have not jumped in yet. Here is what I am thinking
Rules
Complete the offers and reach-out to me. I can track stuff on my side pretty well to see who did what with a few exceptions. Let me know when you are finished and hit me up on discord for shipping info!
| App/Site | You Earn | I  Earn     | Silver Credit | *Notes |
| --- | --- | --- | --- | --- |
| eBates | $10 | $25 | 1oz | Must join and spend $25 |
| Checkout51 | ? | 10 | 90% Quarter | Must join and redeem before Jan 31st (after will be $5) |
| Ibotta | - | $5 | 2 90% Dime | Must join and redeem. |
| Fetch Rewards | $3 | $3 | 90% Dime | Must join and redeem before Jan 31st (after will be $2) |
| CashApp | $5 | $5 | 2 90% dimes | Just sign up via my link |
| Mene | $5 | $5 | 2 90% dimes | Just sign up via my link |
| Coinbase | $10 | $10 | 90% Quarter | Unlikely there is anyone left. Buy $100 worth of crypto |
These are minimums. I am trying to factor in shipping if someone only does 1-2. The more you do the more I can increase the rewards to one person. Before we get the links below, very important. Due to limited tracking, you must tell me asap when you sign up for Fetch Rewards.
Affiliate Link Dump Below
Ebates
Online shopping portal. Just click the link, buy what you were already going to do, get a rebate sent via paypal or check. I use it at Wal Mart, Best Buy, Dicks Sporting Goods, Etc.
https://www.ebates.com/r/STEVES2227?eeid=28187
Shop smatter with Ebates! Start earning Cash Back and get a $10 Welcome Bonus when you use my link!
Checkout51
Save money on groceries - like Beer!
https://checkout51.app.link/cLfCmhpAyT
Checkout51 is a free app that saves you time and money from coupon hunting and puts more savings into your wallet. Earn cashback on your favorite brands!
Ibotta
Save even more money on groceries, like Beer and Spirits and Wine
https://ibotta.com/r/rsiehjf
Get $10 for trying this free app. Download Ibotta to earn cash back at local stores, bars and restaurants.
Fetch Rewards
Yup - You guessed it, save money on groceries including Beer!
https://bit.ly/2QtiMlM
Check out Fetch Rewards. Turn any grocery receipt into savings! Use my referral code, P6EHP, during signup and you'll get 3,000 Fetch Points just for starting.
Cashapp
OK, after doing this one a few times, I will admit is a PITA, with KYC.... Thanks @eaglespirit & @willsparks88 for working through this one.
https://cash.me/app/KLMXXKC
Cash App is a mobile payment service developed by Square, Inc., allowing users to transfer money to one another using a mobile phone app
Mene
Be like @nateonesteemit and sign up you and your wife 🤣
https://Mene.com/invite/SS3b3l
Menē crafts 24 karat gold and platinum investment jewelry™ transparently sold by gram weight, restoring the tradition of jewelry as a store of enduring value.
Coinbase
[https://www.coinbase.com/join/58b1d1866d5c5f008f97b895?src=android-email-invite]
SteemMonsters
https://steemmonsters.com?ref=senstless
Sign up and hit me up - Stack up!!!!
Stack on!!
~Senstless~

Follow me on Weku
Follow me on Steemit
Follow me on Whaleshares
Follow me on Trybe